How to Free Up Storage on iPhone or iPad
Have your iPhone or iPad storage been mostly used? If it has, it's time to free up storage on your iPhone or iPad. Now the article shows several ways you can free up iPhone space.
1. Check iPhone storage and uninstall app
Go to Settings – General – Usage in iPhone, you can see how much space is free and how much space has been used by iPhone apps. And which app occupies the most storage. If it is not necessary for you, you can uninstall it to free up iPhone space.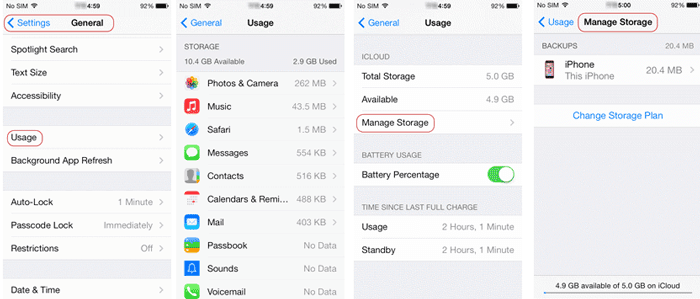 2. Do not save photos in Photo Stream
Open Settings – Photos & Camera, and turn off My Photo Stream in iPhone. Then new photos will not automatically upload and send them to all of your iCloud services when connected to WLAN.
3. Only save HDR photos
Navigate to Settings – Photos & Camera, and scroll to the bottom of screen, and turn on Keep Normal Photo. So that the size of photos you get will be smaller than before.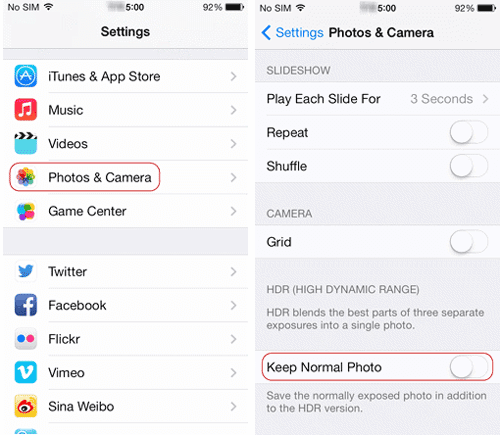 4. Store photos with Google+ or Dropbox
You might not want to take all your photos off your phone, and you don't have to. If you save all photos on your iPhone, it will take up lots of space.
Actually, besides saving your photos on iPhone, you also can have your photo library back up automatically to a cloud storage system, such as Google+ or Dropbox, which will greatly save iPhone storage space.
Tip: How to Recover iPhone Deleted Photos with 5 Ways
5. Move unnecessary messages from iPhone periodically
When Messages are used usually, it would be necessary to delete some messages from iPhone to free up iPhone space. So if you are sure, please open Settings – Messages. Under Keep Messages, select 30 days or 1 year to delete messages automatically instead of manually deleting old threads.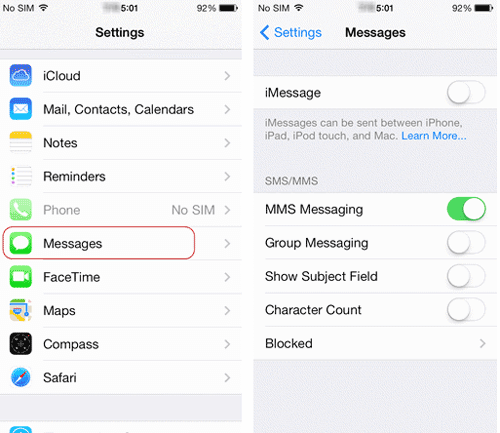 Tip: How to Retrieve Deleted Text Messages iPhone after Factory Reset
6. Remove old videos from iPhone
Generally, videos are larger than messages, photos etc other iPhone data. Therefore, if you can remove old videos from iPhone, you will largely save storage space.
7. Delete those unused games
When there are unused games on your iPhone, and use much space, you have to delete them to free up space. Until one day you want to play them again, reinstall them but your data in these games would lose.
Related Articles:
How to Remove iPhone Personal Data and App Documents and Data How to Remove iPhone/iPad/iPod Backup Data from iCloud Storage