Windows 8 Boots from CD Drive| How to Make It
On reading the title, you may be wondering when it is necessary to boot a computer from CD drive. Actually, when you forget the password to your PC and can not access it, you have to learn how to set it start from a CD drive so as to reset its code. Therefore, this article will illustrate the clear and detailed steps of booting Windows 8 from CD drive in the following paragraphs for your guidance.
Steps to boot Windows 8 from CD drive:
Step 1: Create a CD password reset drive to the Windows 8 computer.
Please refer to the procedures below.
1. Download iSunshare Windows Password Genius Advanced in the following link, and install it in another available computer.
https://www.isunshare.com/windows-password/windows-password-recovery-advanced-guide.html
Note: If you do not download a helpful and powerful password reset software, you are not able to create a CD code reset drive which assists you to recreate a new password to your inaccessible PC. Moreover, the iSunshare Windows Password Genius is one of the useful tools to help you solve the problem.
2. Select the CD/DVD button in the interface which automatically appears after the program's successful setup.
3. Insert a bootable CD drive to the available computer and click Begin burning option.
4. Click OK after burning successfully, and then eject the CD drive.
Step 2: Boot the computer from the CD drive according to the processes below.
1. Power on your locked computer, and then immediately and continuously press the BIOS key of your computer brand on the keyboard until the BIOS Setup Utility screen turns up. For example, if your computer brand is Lenovo, press F2 or Delete key. As to the BIOS keys of other brands, please refer to the following form.
BIOS Key

Mainboard Vendor
Laptop
Desktop
   Brand
 Boot Keys
Brand
Boot Keys
Brand
Boot Keys
Asus
F2,DEL
Lenovo
F2
Lenovo
F2
Gigabyte
F12
Acer
DEL, F1
HP
F10, F1
MSI
F11
Asus
DEL
Acer
DEL, F1
Biostar
F9
HP
F10
Dell
F2, Fn+F1
Soyo
ESC or F12
Thinkpad
F1
Hasee
F12
Colorful
ESC or F11
Dell
F2
Asus
F8
Asrock
F11
Hasee
F12
Founder
F12
Onda
F11
Toshiba
F1, ESC, F2
Tsinghua Tongfang
F12
UNIKA
ESC
Samsung
F12
Haier
F12
ASL
F10
IBM
F12
Benq
F8
Intel
F12
Fujitsu
F2
Foxconn
ESC or F12
Haier
F12
Gamen
F11 or F12
Founder
F12
Topstar
F11 or F12
Tsinghua Tongfang
F12
Yeston
F8
MSI
F11
CTHIM
F12
Benq
F9
Jetway
ESC
Gigabyte
F12
Elite
ESC or F11
Gateway
F1,F2
Maxsun
ESC
eMachines
F12
Sony
ESC
2. Choose Boot by left arrow key (→) and CD-ROM Drive by down arrow key (↓). If CD-ROM Drive is not at the first line, use plus key (+) to move it to the first order.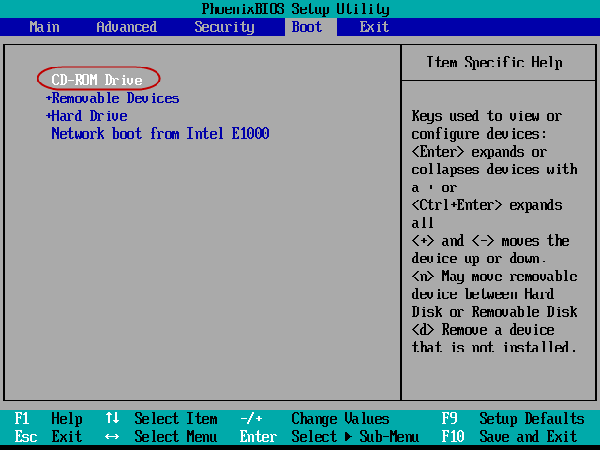 3. Press F10 to save the changes, and hit Enter to exit.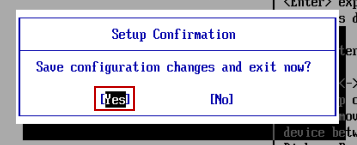 Step 3: Use the CD drive to reset a password to the computer and reboot it.
Please make reference to the following sub steps.
1. Select the Windows 8 system and the user name, click Reset Password button, and recreate a new password as the program prompts.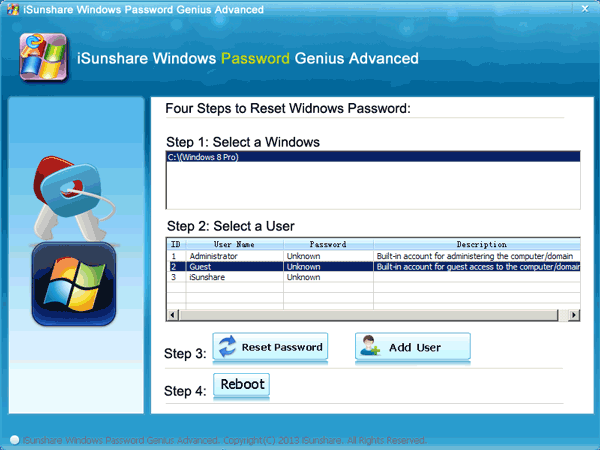 2. Choose Reboot option, then click Yes to eject the CD password reset drive and restart your computer, as it is shown in the picture below.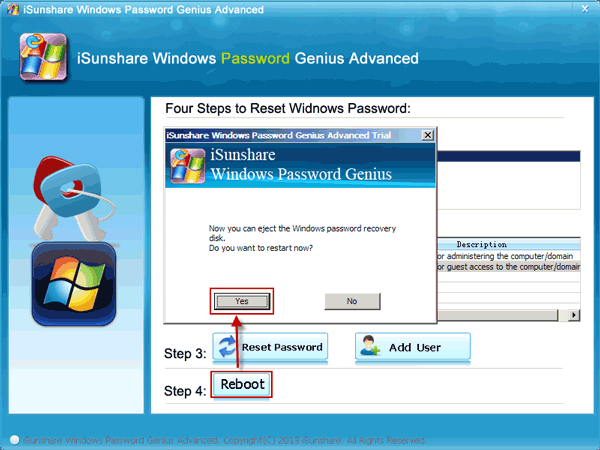 By following the above steps, you are able to set a Windows 8 computer to boot from a CD drive in a quick and convenient way. So with the help of powerful password reset software, you don't have to worry about forgetting the password to your computer anymore.
Related Articles:
Difference Between Office Home and Business 2013 and Office Professional Plus 2013 How to Judge the Stand or Fall of A Website or Webpage