Install RAM Memory Replacement DIMM in Desktop PC
Once, you find your desktop PC running slower, you definitely want to make it run faster easily, and the best way to optimize your desktop PC's performance is installing RAM memory replacement DIMM modules. You can follow our guidelines showed below and do it yourself.
Step 1: Remove the old RAM from the motherboard by simultaneously depressing it with thumbs and fingers while unlocking levers on the memory slot.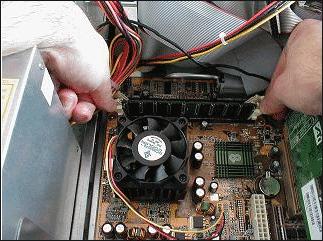 Actually there are two good reasons for installing RAM memory replacement DIMM in your system, either you want more RAM replacement DIMM installed so that you can get a better performance on your PC, or your current module has failed.
Step 2: Choose the right notch to install the RAM memory replacement DIMM module.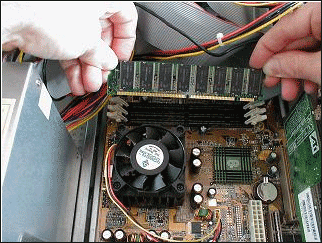 You can see that there are many notches which orient the module in the proper direction which serve as keys to prevent you from installing the wrong type of RAM in the motherboard. And the notches also prevent the installation of older RAM modules that require a higher voltage in the slot. In addition, you should always handle DIMM by the edges, and never touch the gold contacts, because the oil from your fingers can degrade the connection.
Step 3: Install the RAM memory replacement DIMM module.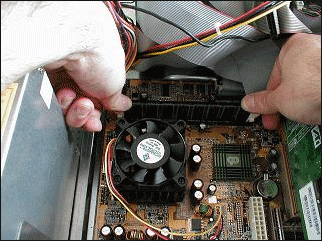 After aligning the notches in the DIMM Module with the slot, you can seat the memory module by pressing down firmly with our thumbs on both ends of the module.
Related Articles: