How to Recalibrate a Laptop Battery
Sometimes your laptop would suddenly died after being reminded that there was 45 percent battery power left, you would wonder that what was wrong with your laptop, you may think there must be some system problems such as a file corruption or a virus attack. You would not realize that your laptop battery needs to be recalibrated again. You should clear that no matter how careful you are dealing with your laptop, the capacity of your laptop battery would diminish as time goes by. So it is possible that the system shows the wrong information about the power left, and this can cause your laptop dies. Here we will demonstrate the way to recalibrate a laptop battery. Hope this can help you.
Step 1: Full Charge Your Battery
Typically, we will recharge up the laptop battery for 100%, leave the laptop plugged in for a while.
Step 2: Set Up Your Battery
1. Go to the Start Menu and click the Control Panel.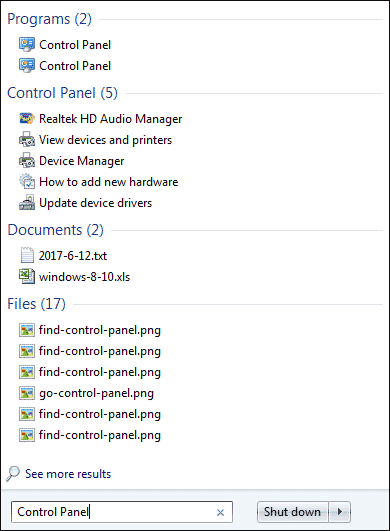 2. In the Control Panel window, find the Power Options item in the view of large icons or small icons.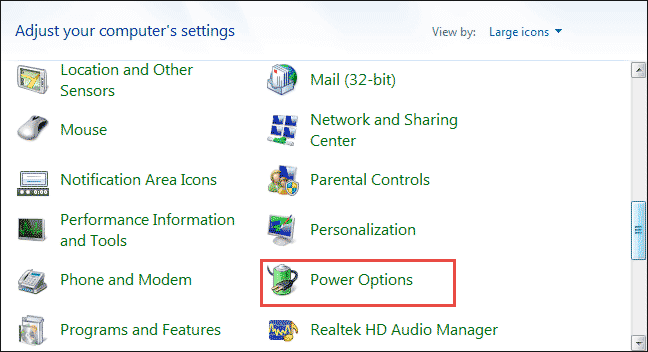 3. Find and select the power plan as balanced. Then go to click the Edit Plan Settings option, then select all the values of drop-down boxes under the label On battery as Never. Then click the option labeled with Change advanced power settings.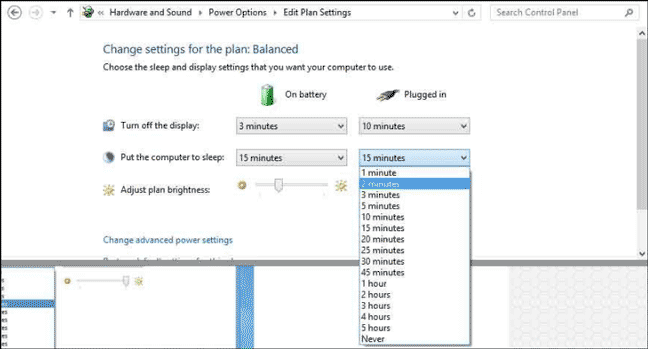 4. In the coming window, just find the Sleep item and set all its sub-items settings to be Never.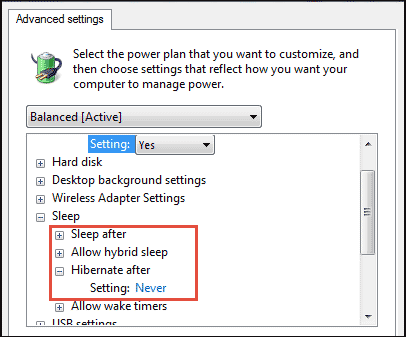 Step 3: Let Your Battery Drain then Recharge It
Now you can discharge your battery by unplugging your laptop. Go ahead and use it as you normally would, or leave it on to discharge. If you have set everything up correctly, your laptop will hibernate at the lowest level you have set your battery at. Then recharge it to 100%. And revert to the previous settings.
Note: Depending on the different versions of Windows, the names of some options may be different, so you should adapt the guidelines to your current Windows system.
Related Articles: