How to Fix the Blank or Black Screen on a Computer
Have you ever experienced the blank or black screen when booting up a computer? If it does, you may clearly understand the feeling when facing this disgusting problem. A computer display goes blank or black for many reasons. It can be related to either some hardware problems such as the video card, cables, monitor, RAM or motherboard or the software settings. Here we will offer some methods. You can adapt the methods to your situations. Hope them will be useful.
Go and Check the Monitor Power Supply
Reset your Monitor Display Settings
Check the Hardware of the Computer
Go and Check the Monitor Power Supply
First, you should go and check the monitor power supply and make sure that the monitor is turned on. Usually, the power button of the monitor will emit a faint light when the monitor is working. If the monitor is on and the screen is still in black, then you can try to press the menu buttons to wake up the built-in monitor controls. If it still doesn't work, you should just replace the screen of your computer, if it is a desktop computer, go and buy a new monitor. If it is a laptop, go and see how to replace the screen of a laptop.
Reset your Monitor Display Settings
Sometimes your computer would be in black or blank after making some changes in display resolutions. Once a computer monitor does not support the display resolutions, the screen of it may stay in blank or black. If you have a desktop computer, you can make your computer connect to an advanced monitor, and do some display resolution setting changes to adapt to the previous one. You can also go to the safe mode to reset the display resolution. And Steps are shown below.
Step 1: Press F8 key when computer starts to boot up.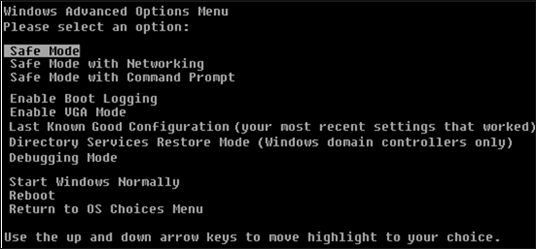 Note: Due to a different kind of computers, you should adapt the way of opening safe mode to your computer.
Step 2: In the safe mode, go to the Start Menu and type Control Panel into the search bar to open the Control Panel window.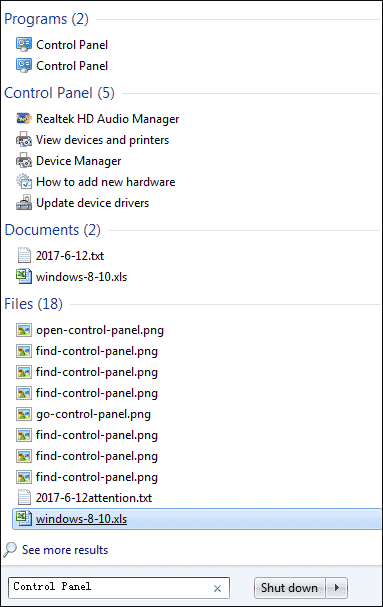 Step 3: Find and click Display item in the Control Panel window.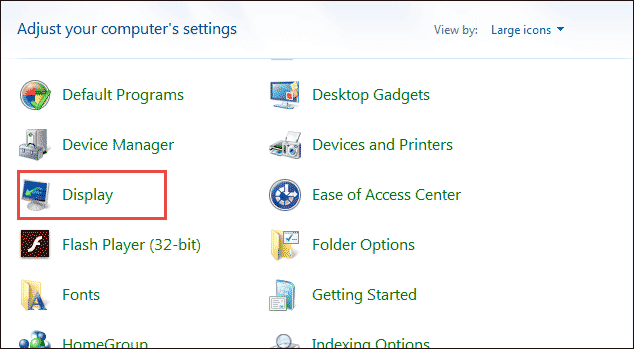 Step 4: Find the option called Adjust resolution on the left side of the Display window. Then select a proper resolution for the monitor.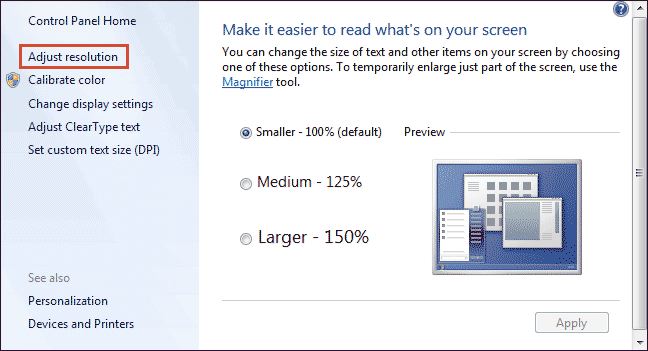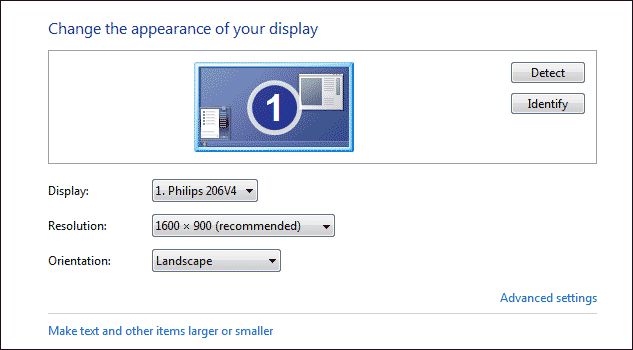 Check the Hardware of the Computer
Last, you can go to check the hardware of the computer. Sometimes the problem with another piece of hardware can make the display go blank. To avoid this, open up your computer and make sure everything is connected or seated properly.
Check the cable to make sure it is compatible with the connection port.
Check the RAM is connected or seated properly. For more details, you can go and follow RAM installation tutorial.
Check and make sure the fan on the video card is running.
Related Articles: