How to Check Basic Info in iPhone and iPad
The article shows you how to check basic information including name, capacity, available, version, carrier, model, serial number, Wi-Fi address, Bluetooth, IMEI, ICCID, modem firmware and more in iPhone and iPad.
Steps to check basic info in iPhone or iPad:
Step 1: Click Settings on the home screen.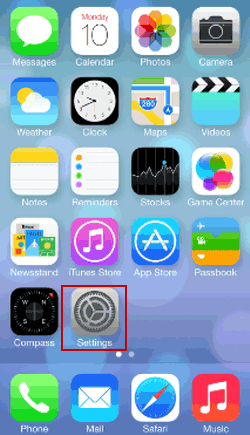 Step 2: Open General.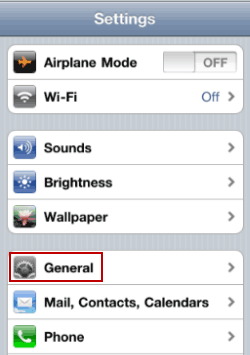 Step 3: Choose About in General settings.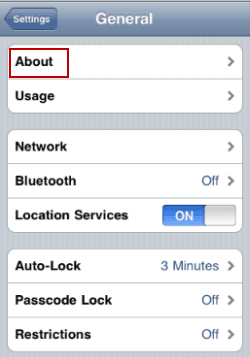 Step 4: View the basic info about your iPhone or iPad.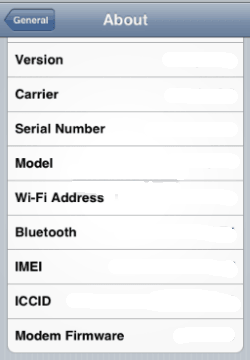 FYI, among the basic info, you can use the serial number to check the warranty expiration date of your device in the following website (i.e. Apple's official website). Moreover, you can estimate its activation date which is a year earlier than the warranty expiration date.
https://selfsolve.apple.com/agreementWarrantyDynamic.do
Related Articles: