Create New Subtitles and Captioning Style on iPhone and iPad
If you would like to change the subtitle style of the downloaded videos, three kinds of style are provided in iPhone or iPad for your choice, including Default, Classic and Large Text. What's more, you can create a new style meeting your own need. For detailed operation, just keep on reading this article.
Steps to create new Subtitles and Captioning style on iPhone and iPad:
Step 1: Enter Settings > General > Accessibility > Subtitles & Captioning > Style.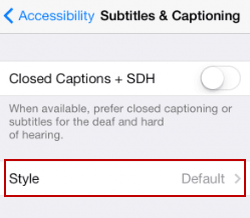 Step 2: Tap Create New Style to continue.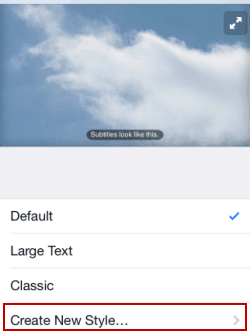 Step 3: Customize the font settings, background settings and advanced settings.
More specifically speaking, you can change the font, size and color in the Font settings, modify the color and opacity of the background, and customize text opacity, edge style and highlight in the Advanced settings.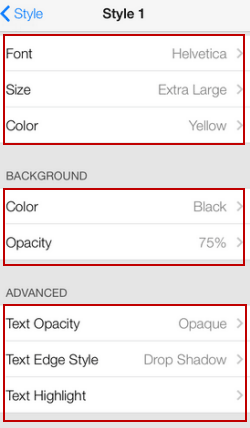 Related Articles: