Sort Notifications View Manually or By Time in iPhone/iPad
You can choose whether the Notifications view is sorted manually or by time on your iPhone/iPad, following the guidance illustrated below.
Steps to sort Notifications view manually or by time in iPhone:
Step 1: Access the Notification Center (or Notifications) settings.
Open Settings and choose Notification Center.
Step 2: Choose a view option.
1. To sort Notifications view manually, select Sort Manually (or Manually).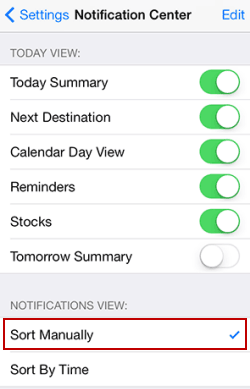 2. To sort Notifications view by time, choose Sort By Time (or By Time).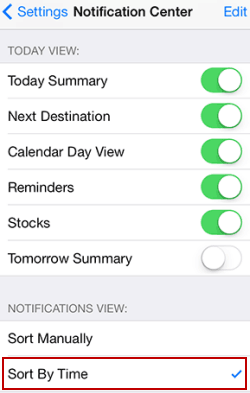 Related Articles: