How to Change Outlook 2010/2013/2016 E-mail Password
I want to change Outlook 2013 e-mail password. How can I do, no matter whether I remember or have forgotten Outlook data file password?
If you have any questions on changing Outlook 2013 E-mail password, please go on following.
Way 1: Open Outlook 2013 to Change Outlook Password
This way requires us to open Outlook 2013 first. If there has been set with email account, type email account password to open Outlook. If not, access Outlook 2013 directly. Then you can open outlook data file in Microsoft Outlook. If outlook file password forgot, take Outlook Password Genius to recover forgotten Outlook password before entering password to open encrypted outlook file.
1. Open File > Info, and click Account Settings on Account Settings option.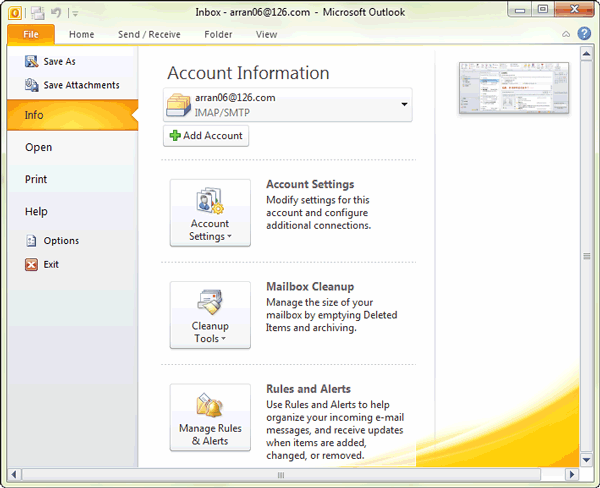 2. "Account Settings" window opens. Double click the e-mail account in the E-mail list.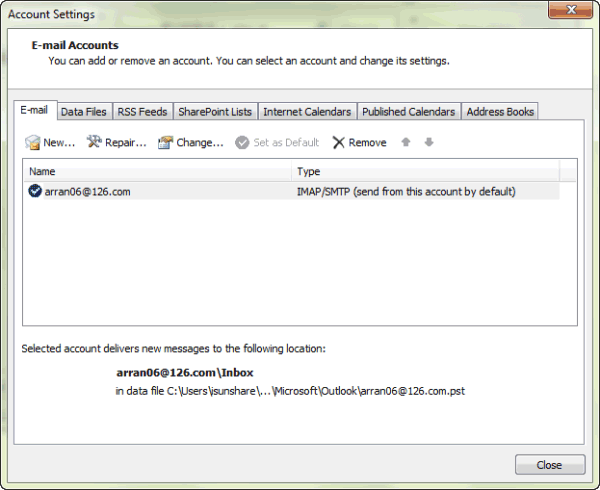 3. In Change Account window, retype a new password under Logon Information for this e-mail account. Click Next.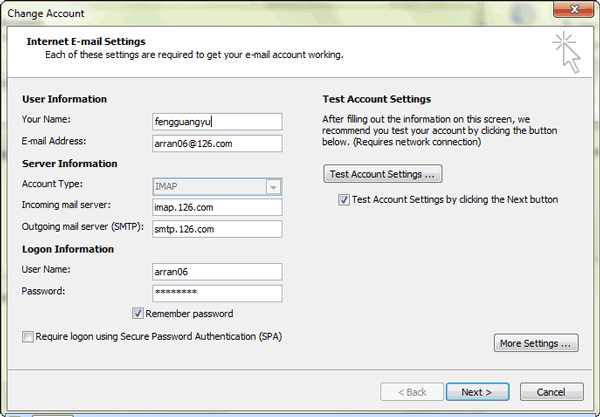 4. Outlook would test this account automatically.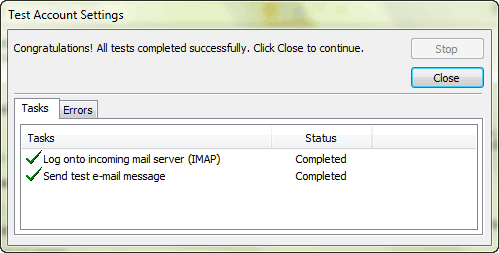 If there is nothing wrong, you would successfully change Outlook E-mail password. Click Finish.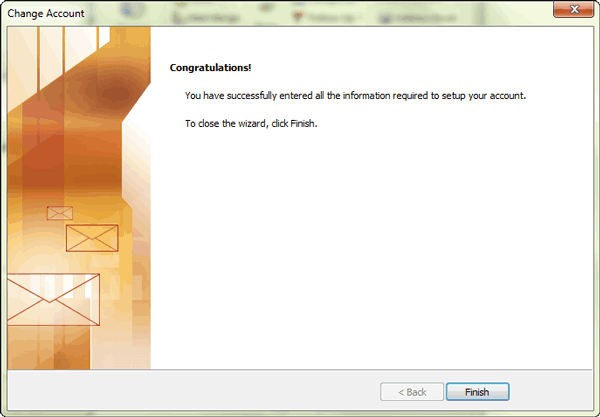 Way 2: Change Outlook 2013 E-mail Password in Control Panel
Outlook data file password is not necessary to be known if you change Outlook 2013 E-mail password in Control Panel.
1. Open Control Panel on Windows 7 computer, view by "Small icons". Look for Mail and click it.
2. Click E-mail Account in Mail Setup - Outlook window.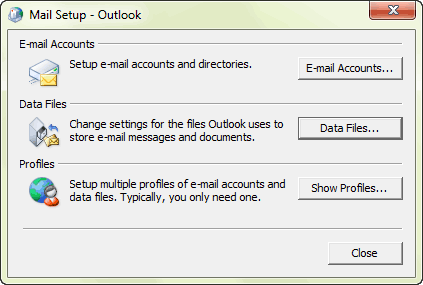 3.  In Account Settings window, double-click the E-mail account you want to change its password.
4. Type in new password for logon in Password box and click Next.
When new window pops up with successfully setup message, click Finish.
Isn't it easy to do? Even though you have forgotten Outlook password, change Outlook 2013 password is no problem if there is Outlook Password Genius. About details, go to read how to recover Outlook password with tool.
Related Links: