How to Unsecure Secured PDF File without Edit Password
While you can open password protected PDF file but don't have Adobe Acrobat or edit (permissions) password, how can you unsecure secured PDF file safely?
As is known, Adobe Acrobat is able to remove PDF password security after you open secured PDF file in it and when you have PDF file permissions password. However, if you don't know permissions password, or even you have no Adobe Acrobat installed on computer, how can you easily remove password from secured PDF file? Is there any way easier than Adobe Acrobat to unsecure secured PDF file without edit password?
Surely, this article would show you an effective and easy way to unsecure secured PDF file with Explorer Google Chrome, which could work on all Mac and Windows computer.
Steps to Easily Unsecure PDF File with Google Chrome
Google Chrome has a built-in PDF reader and a PDF writer, and all of us can combine the two features to remove password from any PDF document, even if it is encrypted with powerful edit password. So if you don't want another third-party software help to remove constraints from PDF file, Google Chrome would be a good choice.
Step 1: Open Google Chrome and drag any password protected PDF file into the Chrome browser.
Step 2: Google Chrome will prompt you to enter open password of this PDF file. Input password and press Enter to open the file in Google Chrome.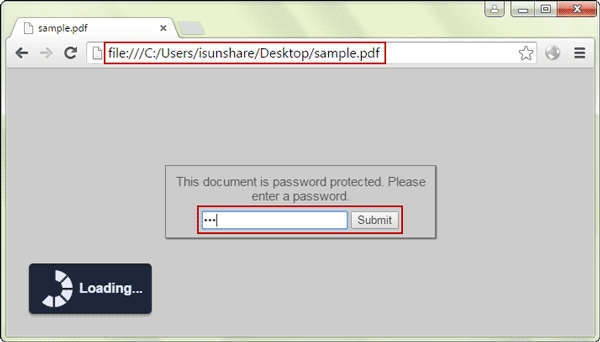 Step 3: Click Print button in pop-up menu bar at the right bottom side. Or press Ctrl + P on Windows to print the PDF file.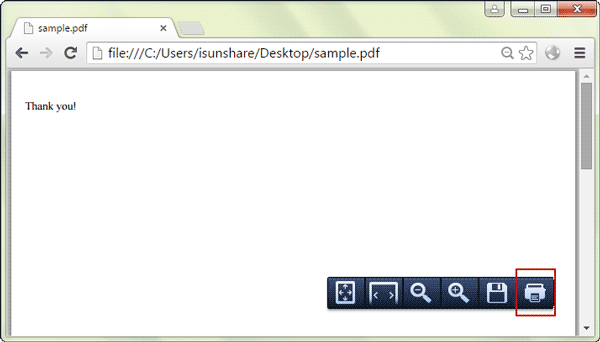 Step 4: In following window, choose the destination printer as Save as PDF and click the Save button.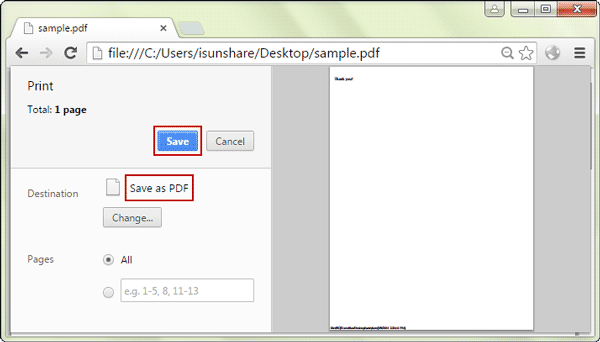 Google Chrome will save the PDF file to location you choose but without password protection. If you want to open this PDF file again in Chrome, it would no longer require a password to open, edit or print. You have successfully remove password security from secured PDF file with free Google Chrome.
How to unsecure secured PDF file if even you forgot PDF open password?
If this really happens, it means that you have to get PDF open password, otherwise, you cannot open secured PDF file in Google Chrome or Adobe Acrobat. Then you would fail to remove edit password from the file for printing. At this moment, an effective PDF password recovery tool, such as PDF Password Genius, would be important, because it can easily and safely recover PDF file open password.  Later, you could unsecure secured PDF file without edit password by following above method.
Related Articles: