Lost Microsoft Word 2010 Product Key - How to Recover
Unfortunately, I lost my Microsoft Office product key, including Word 2010 certainly. It's bought one year ago. However, there are some problems on my computer. I just prepare to install Windows to get a new environment for computer. At the same time, all the software on the computer has to be reinstalled again, Microsoft Office included. How to recover word product key back?
If Microsoft Office is bought by you, you can try to contact Microsoft first. Whether the software provider gives you product key again? If it doesn't work for you, try to use product key finder. It is used for recover lost Windows and software keys professionally.
Now, take a look at how it recover lost Microsoft Word 2010 product key.
1. Download and install the full version of product key finder on your own computer.
It is small and just need a little space on your computer.
Password Key Finder Characteristics: Small and Convenient.
2. Run it and you will see there are three parts for product key finder.
Menu, Information and Operation consist of easy and effective product key finder software.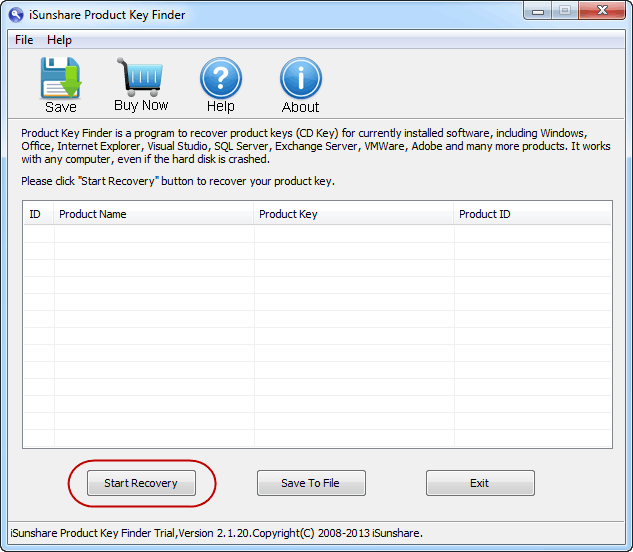 3. Click "Start Recovery" to begin recovering product keys for Windows and other software.
Few seconds later, all the Windows and software product keys will be showed in the information part, including product name, product key and product ID. Here you see is trial version, so there is only a part of product key you can see.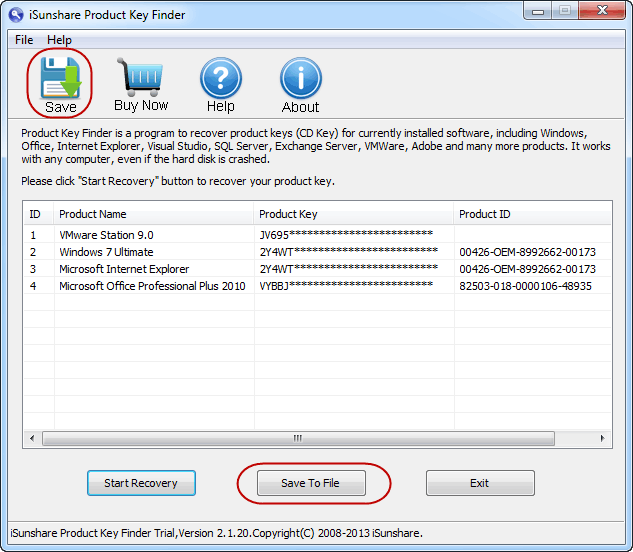 4. Now you can choose save the valuable product keys.
Click Save in menu or Save To File in operation to save these keys in notepad.
The most special feature of product key finder is that recover Windows and software keys at the same time and you can store it for use in the future.
Related Articles: