Enable Built-in Administrator When Windows 10 Locked out
I am locked out of Windows 10 computer. Whether I can enable built-in administrator? As is known, once built-in administrator is enabled, all of us could choose it on login screen to sign in locked computer.
Surely you can enable built-in administrator after Windows 10 local admin password reset, when you are locked out of Windows 10 because of administrator password forgot. But now in this article, I just want to be glad to share you with another useful advice. Even though without Windows password reset, you could also enable built-in administrator when cannot sign in Windows 10. What you need is just Windows 10 installation media.
Follow steps below and you would find you can do this, although it seems a little difficult than directly enabling Windows 10 built-in administrator on accessible computer.
Steps to enable built-in administrator via installation media on locked win 10
Step 1: Prepare Windows 10 installation media and boot locked computer from it.
If the installation media is a CD, just insert it into locked computer and boot computer from it. Learn more about how to set computer boot from CD/DVD-ROM.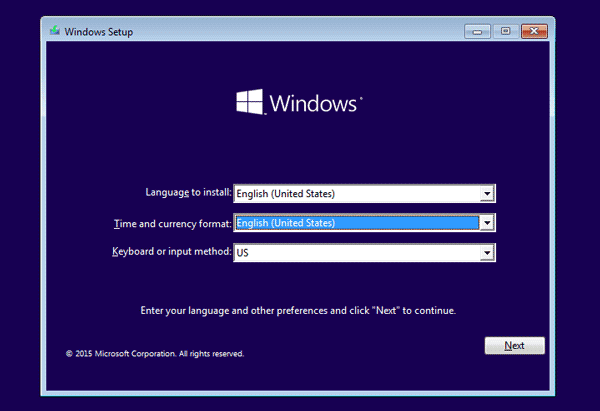 Step 2: Press "Shift + F10" to run Command Prompt when you are on installation interface.
When you access the system installation process, and see Windows Setup program, please press Shift + F10 and Command Prompt would be open.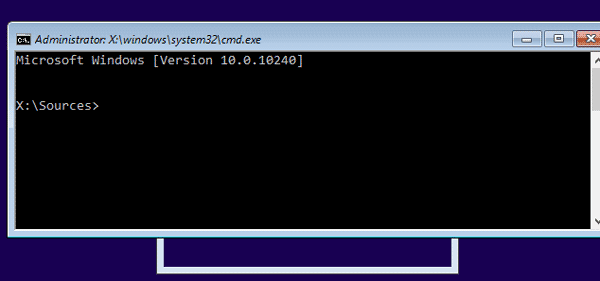 Step 3: Replace the utilman.exe with cmd.exe.
It is recommended to make a copy of utilman.exe at first if you want to restore it back at last. Then type command below in Command Prompt to replace it with cmd.exe. So that you could open cmd.exe later instead of utilman.exe while you click Utility Manager icon on login screen.
move d:\windows\system32\utilman.exe d:\
copy d:\windows\system32\cmd.exe d:\windows\system32\utilman.exe
(d:\ is system disk)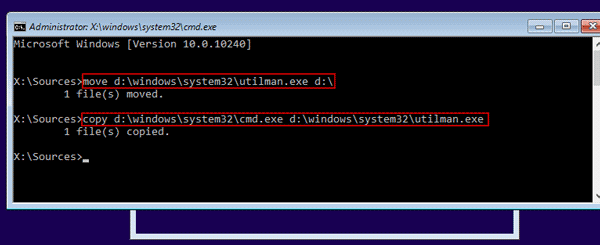 Step 4: Exit installation media and reboot Windows 10.
After removing installation media from Windows 10 computer, please continue to type command "wpeutil reboot" in Command Prompt. Then you could reboot locked computer and go to the login screen.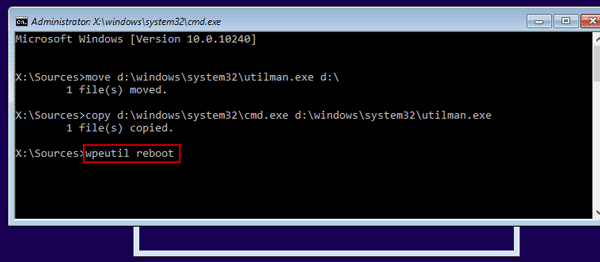 Step 5: Click Utility Manger icon to run command prompt on login screen.
At the right-bottom side of Windows 10 login screen, believe you can see the icon called "Ease of access". Just click it and Command Prompt would run, where you can enable built-in administrator with command line.

Step 6: Enable built-in administrator with command line on login screen.
Please type following command line in Command Prompt window, and press Enter. You would be able to successfully make built-in administrator enabled.
net user administrator /active:yes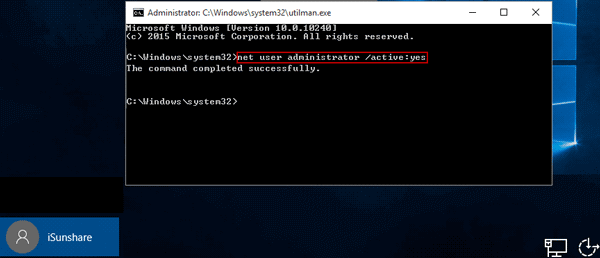 Tips: With net user command in the Command Prompt window, you could also reset Windows 10 admin password or create new administrator.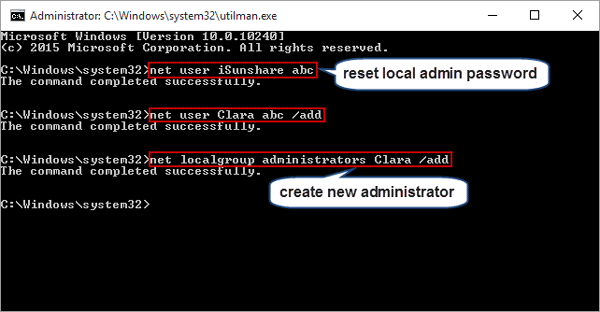 Now you have achieved your goal, enabling built-in administrator in locked Windows 10 computer. Just restart computer again, and you could sign in Windows 10 with enabled built-in administrator.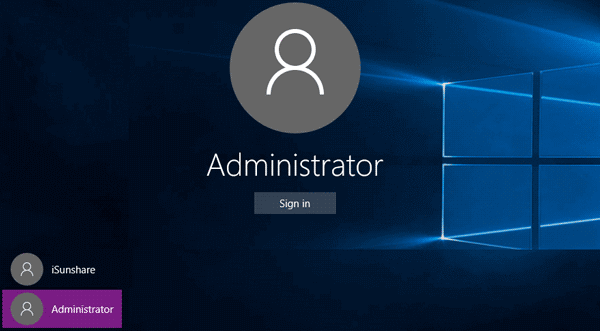 Note: But if you want to cancel the changes you have done on computer, it is necessary to boot your computer from installation media again to restore utilman.exe with Command Prompt.
move d:\utilman.exe d:\windows\system32\utilman.exe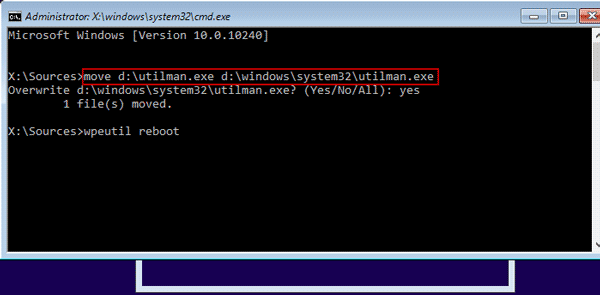 So have you enabled your Windows 10 built-in administrator with installation media on locked computer? If you haven't or failed, don't be anxious. I think you could reset Windows 10 forgotten password at first, and login computer. Then you could easily enable built-in administrator with Command Prompt, in Local Group Plicy Editor or Computer Management.
Related Articles: