No Internet Access to Reset Password When Locked out of Windows 10
Locked out of Windows 10 and no internet access to reset forgotten password?
If Windows 10 login user is Microsoft account, Internet access would be necessary to reset Microsoft account password on Microsoft service page. (https://account.live.com/password/reset).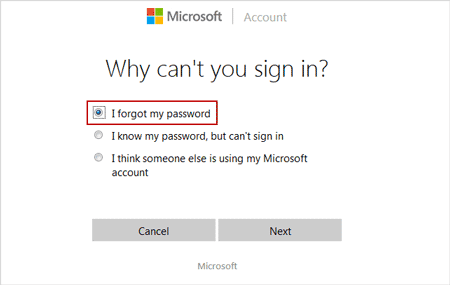 But it is not necessary to reset Windows 10 password if login user is local account. As we know, we can take password reset disk, installation disc etc to reset Windows 10 local user password. And third-party software iSunshare Windows 10 Password Genius could reset forgotten password for both local user and Microsoft account without Internet. So don't need to worry about no internet access to reset password after locked out of Windows 10 computer.
Steps to reset Windows 10 password with no inetenet access:
Step 1: Get iSunshare Windows 10 Password Genius to install and run on another computer.
Find iSunshare Windows 10 Password Genius and get its full version from iSunshare on accessible Windows computer. Then install and run it.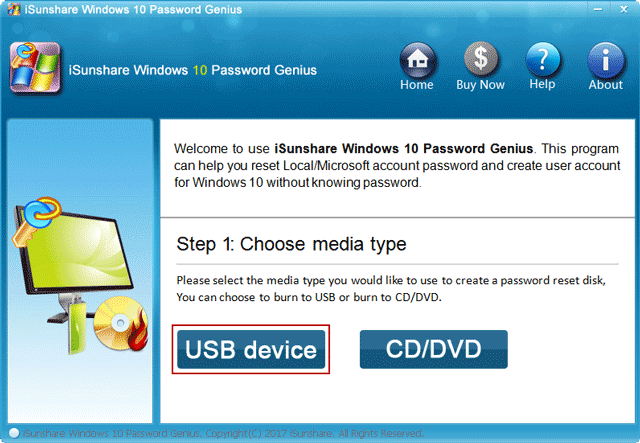 Step 2: Burn iSunshare program ISO image file into writable USB flash drive.
In order to burn iSunshare program, writable USB flash drive or CD/DVD-ROM is necessary. USB device seems more common than CD in our daily life and work, so we select USB device now on iSunshare Windows 10 Password Genius. And plug USB flash drive into computer.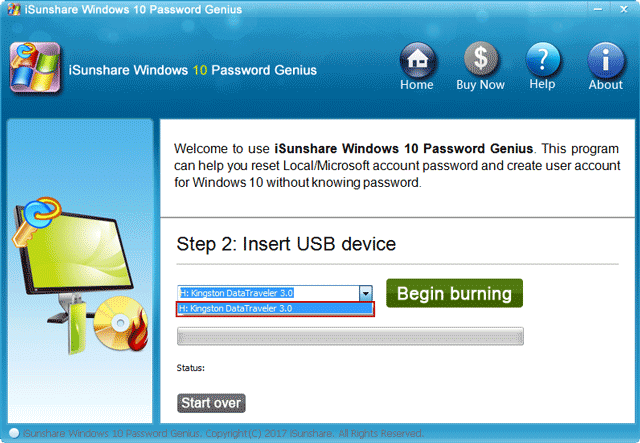 From the drop-down list on iSunshare program, select plugged USB drive and click Begin burning button without hesitation. About few seconds later, Windows 10 Password Genius ISO image file would be successfully burned into USB flash drive.
Step 3: Boot locked Windows 10 computer from USB flash drive.
This step would be the most important and difficult part in the process of Windows 10 password reset without Internet access, because no directions are provided for you to follow and the ways to boot different computers from USB flash drive are different.
Step 4: Reset Windows 10 password with no Internet access.
Once your locked Windows 10 computer successfully starts from USB drive, iSunshare program would run without Internet access on the locked computer, where you can see the user name, user type and password status.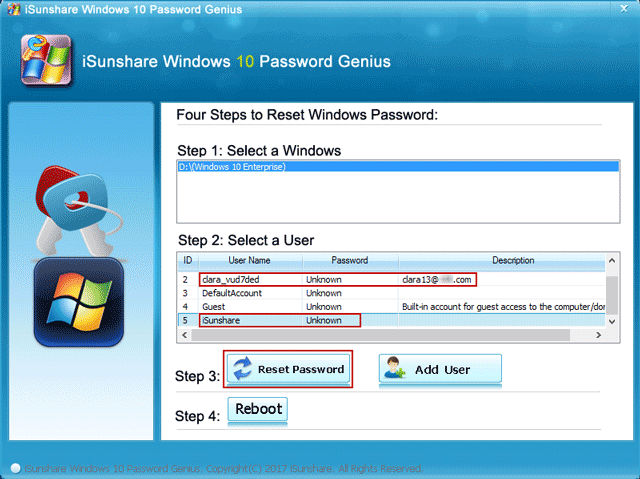 Select the local account or Microsoft account Windows 10 is set auto login with, and click Reset Password button. Then the Windows 10 forgotten password would be reset to blank.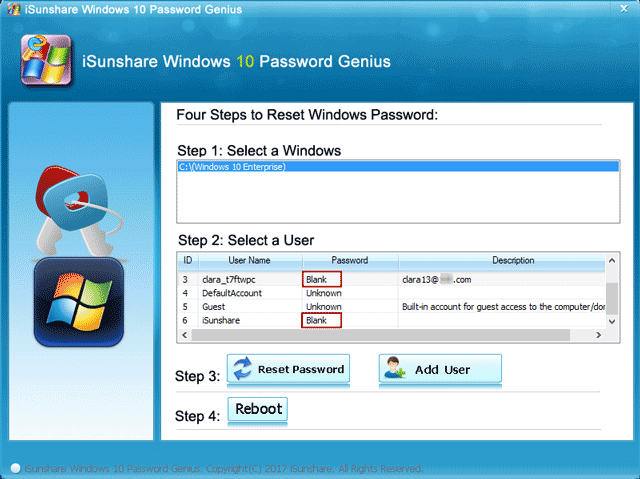 Note:
If you are running a computer installed with not only Windows 10 system, Windows Password Genius Advanced is recommended for you to reset Windows password instead. The powerful Windows Password Genius Advanced will not only works for Windows 10 password reset, but also apply to Windows 8.1/8/7/Vista/XP/2000 and Windows server 2016/2012/2008/2003/2000.
Related Articles: