3 Ways to Empty Recycle Bin in Windows 10
Do you delete all files in the Recycle Bin to empty it on Windows 10 computer? In this article, you can learn three other methods to empty Recycle Bin. Just read on to find them.
Video guide on how to empty Recycle Bin in Windows 10:
3 ways to empty Recycle Bin in Windows 10:
Way 1: Empty it in its Manage menu.
Open Recycle Bin, click Manage on the menu bar and choose Empty Recycle Bin.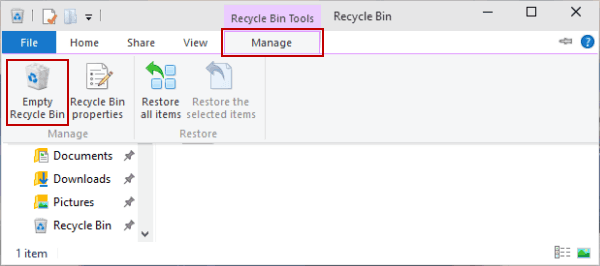 Way 2: Clean Recycle Bin in its Context Menu.
Right-tap Recycle Bin, and select Empty Recycle Bin in the menu.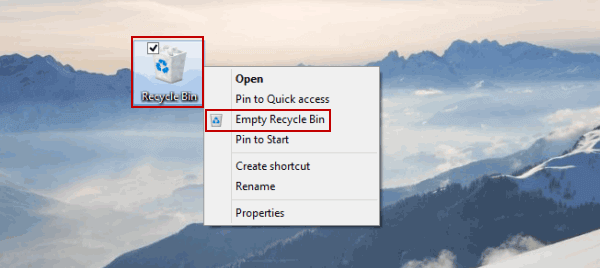 Way 3: Empty it in Settings.
Step 1: Access Settings.
Step 2: Choose System to continue.
Step 3: Open Storage, and select This PC (or a hard drive) under Storage.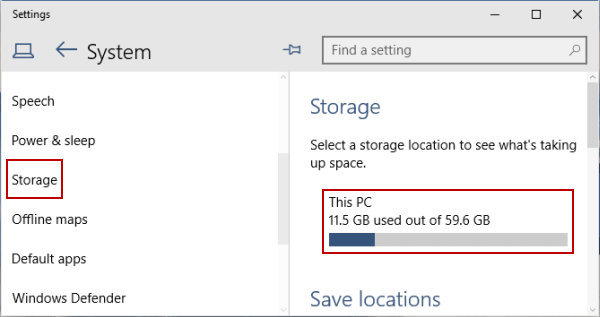 Step 4: Click Temporary files and recycle bin.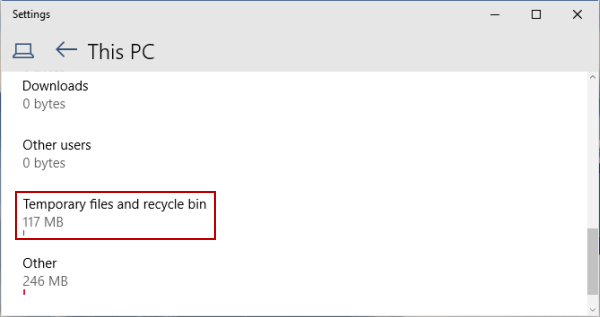 Step 5: Choose Empty recycle bin and tap Delete.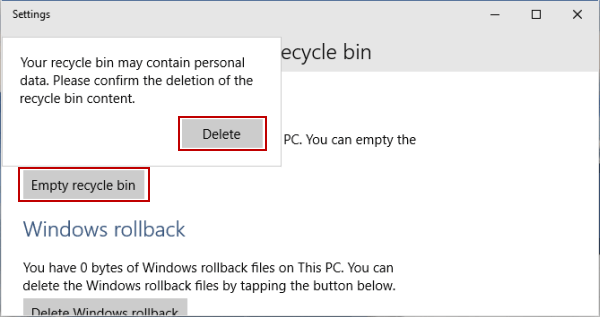 Related Articles: