4 Ways to Open Microsoft Management Console in Windows 10
You can open Windows 10 MMC (i.e. Microsoft Management Console) using the four methods illustrated below.
Video guide on how to open MMC in Windows 10:
4 ways to open MMC in Windows 10:
Way 1: Turn it on though Run.
Step 1: Press Windows+R to open Run, type mmc in the empty box and tap OK.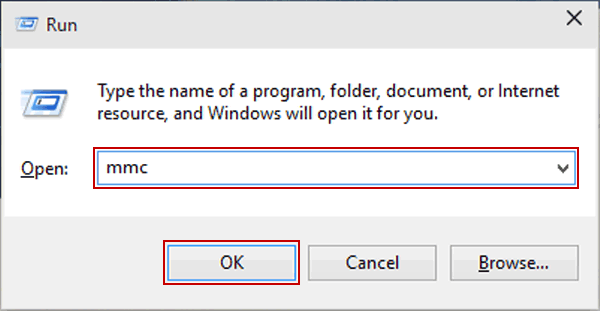 Step 2: Select Yes in the User Account Control window.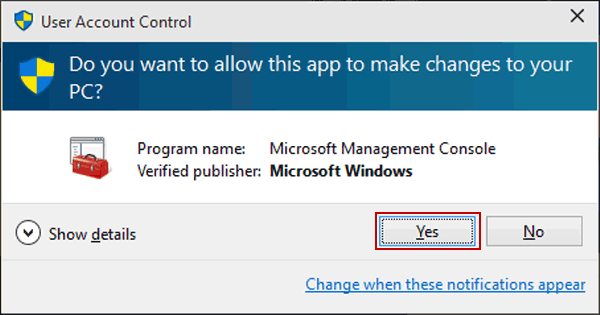 Tip: This step is a must-do procedure, and it won't be repeated in the following methods.
Way 2: Open it by searching.
Input mmc in the search box on the taskbar and click mmc on the top of the list.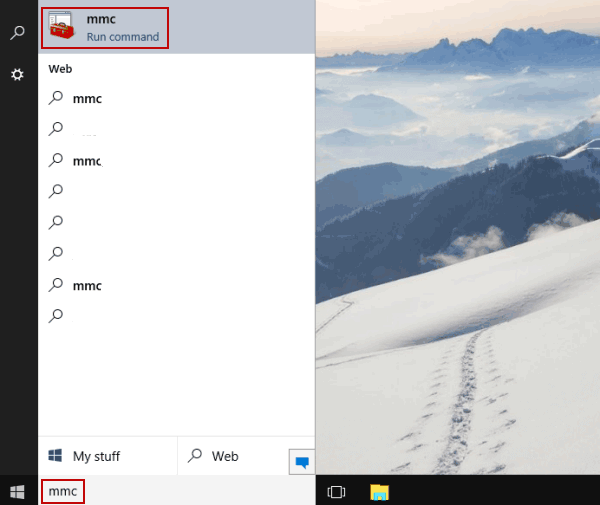 Way 3: Open it via Command Prompt.
Step 1: Turn on CMD.
Step 2: Input mmc and press Enter.

Way 4: Run it from Windows PowerShell.
Step 1: Open Windows PowerShell through searching.
Step 2: Type mmc.exe and hit Enter.

Related Articles: