Add and Delete Clock on Start Menu in Windows 10
You can add and delete clock in Start Menu on your Windows 10 PC, following the instruction illustrated below.
Video guide on how to add and remove clock on Windows 10 Start Menu:
Part 1: Add clock to Start Menu
Step 1: Open Alarms & Clock in the Start Menu.
Step 2: Select World Clock, right-click a clock and choose Pin to Start.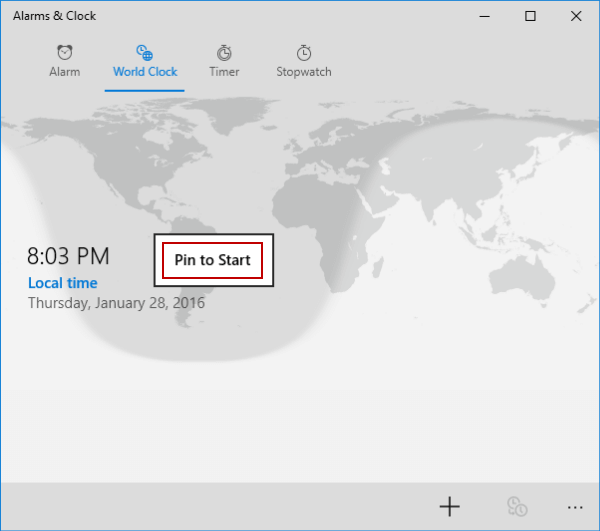 Part 2: Delete clock on Start Menu
Way 1: Remove it in Alarms & Clock.
Step 1: Access Alarms & Clock via searching.
Step 2: Open World Clock, right-tap the clock added to Start Menu, and hit Unpin from Start.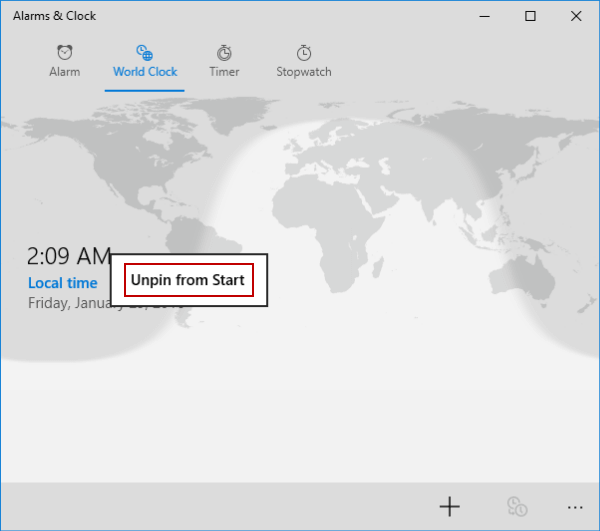 Way 2: Delete it in Start Menu.
FYI, you can apply the method introduced in How to Unpin Tiles from Start Menu in Windows 10.
Related Articles: