Add and Remove Stopwatch in Start Menu on Windows 10
For convenience, you can add Stopwatch to Start Menu on Windows 10 computer, as shown in the following picture. Of course, it can be deleted at any time. Now, read on to learn the concrete methods.

Video guide on how to add and remove Stopwatch in Windows 10 Start Menu:
Part 1: Add Stopwatch to Start Menu
Step 1: Access Alarms & Clock in the Start Menu.
Step 2: Choose Stopwatch, click the lower-right See more icon, and then select Pin to Start in the options.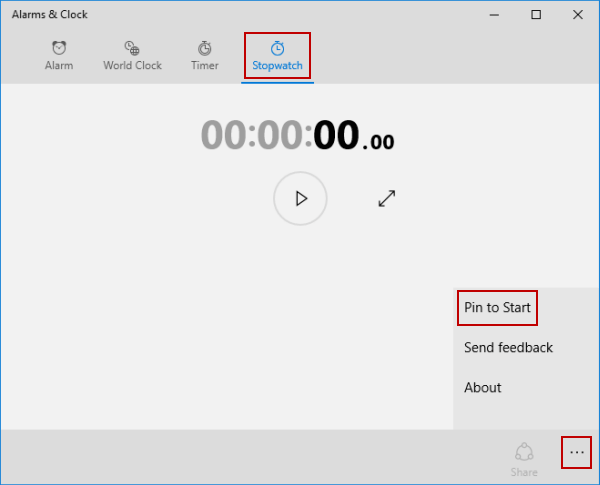 Part 2: Remove Stopwatch from Start Menu
Way 1: Delete it in Start Menu.
For detailed operation, you can refer to How to Unpin Tiles from Start Menu in Windows 10.
Way 2: Remove it in Alarms & Clock.
Step 1: Open Alarms & Clock by searching.
Step 2: Select Stopwatch, click the See more button on the bottom right, and hit Unpin from Start.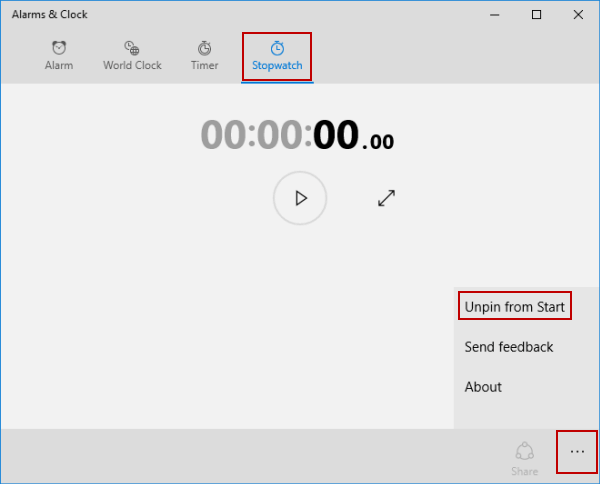 Related Articles: