How to Change Save Location in Windows 10
You are able to customize where your apps, files, music, videos and pictures are saved in Windows 10 computer, following the method illustrated below.
Video guide on how to change save location in Windows 10:
Steps to change save location on Windows 10:
Step 1: Open Settings.
Step 2: Choose System.
Step 3: Click Storage, and select a save location for apps, documents, music, pictures or videos.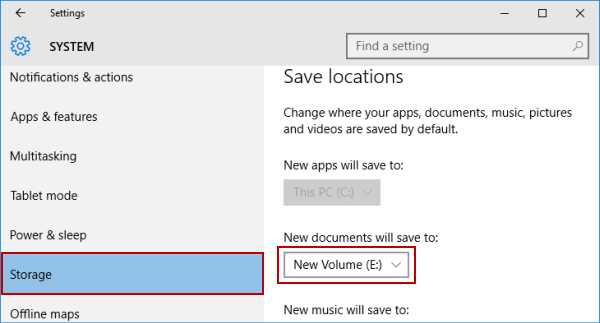 Related Articles: