Create Shared Folders Shortcut on Windows 10 Desktop
Creating a shortcut for Shared Folders (see the following picture) on the desktop helps you immediately find all shared folders in your computer. For detailed method, please continue reading.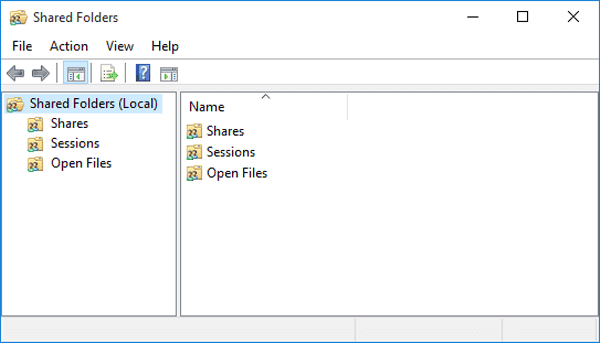 Video guide on how to create shortcut for Shared Folders on desktop:
Steps to create Shared Folders shortcut on windows 10 desktop:
Step 1: Right-click blank area on the desktop, point at New in the context menu and tap Shortcut.
Step 2: Type %windir%\system32\fsmgmt.msc and choose Next in the Create Shortcut window.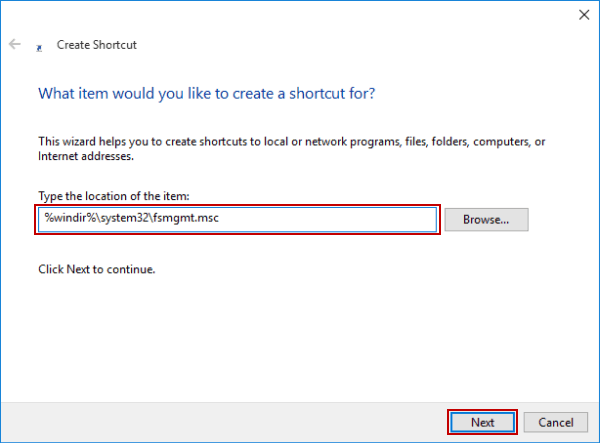 Step 3: Enter Shared Folders in the box and select Finish.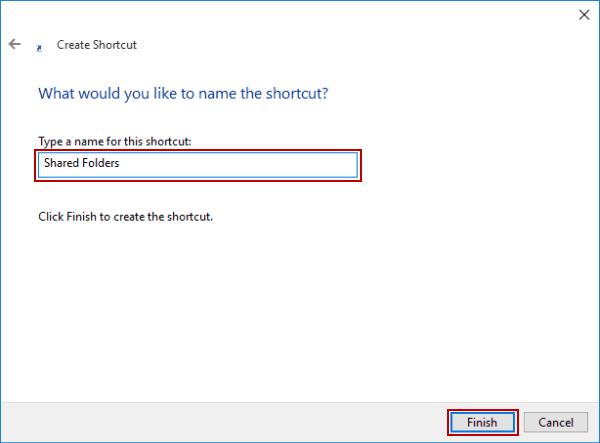 Instantly, a shortcut named Shared Folders turns up on the desktop, as shown in the following photo.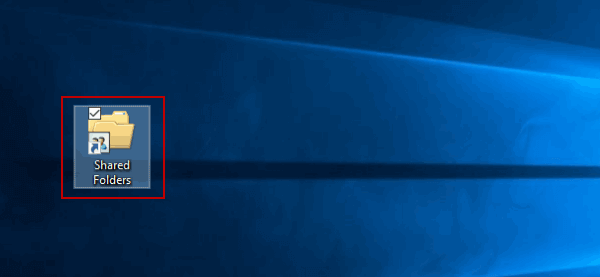 Related Articles: