Create Shortcut for Local Security Policy on Windows 10 Desktop
In Local Security Policy, you are able to set password age and length, let account lock out after invalid logon attempts and complete other settings. In order to help you directly open it, this article illustrates how to create its shortcut (see the following picture) on the desktop in Windows 10 computer.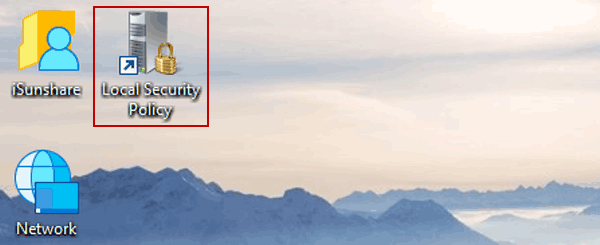 Video guide on how to create Local Security Policy shortcut on desktop in Windows 10:
Steps to create shortcut for Local Security Policy on Windows 10 desktop:
Step 1: Right-click blank area on the desktop, point at New in the context menu and choose Shortcut in the sub-list to open a new shortcut.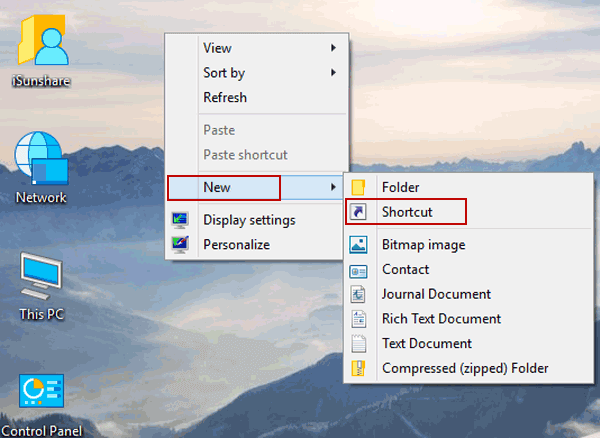 Step 2: As the Create Shortcut window shows up, enter %windir%\system32\secpol.msc in the blank box and tap Next.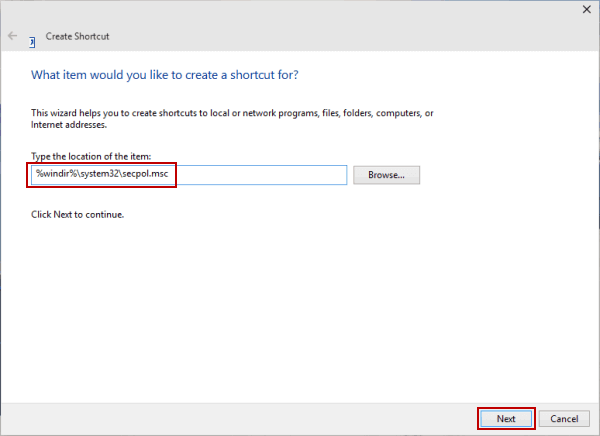 Step 3: Type Local Security Policy in the name box and choose Finish to have this shortcut created.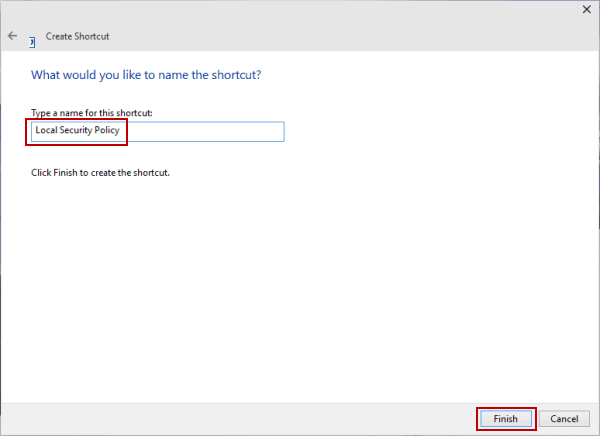 Related Articles: