How to Optimize Hard Drive in Windows 10
Only with three steps, you can optimize the hard drives in your Windows 10 PC. For detailed operation, please continue reading.
Video guide on how to optimize hard drive in Windows 10:
Steps to optimize hard drive in Windows 10:
Step 1: Open Defragment and Optimize Drives.
FYR, you can open it by search, or create a shortcut for it on the desktop and open it via the shortcut. As for how to make such a shortcut, please refer to 3 Ways to Create Shortcut of Defragment and Optimize Drives on Desktop.
Step 2: Choose a hard drive and tap Optimize.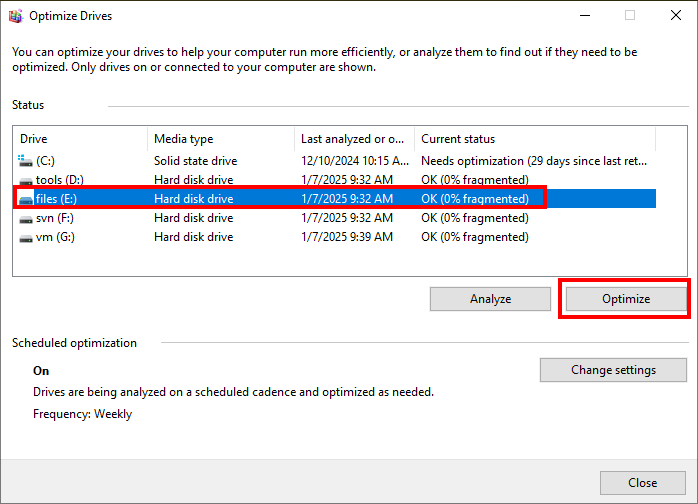 Tip: During this procedure, you can also select hard drives and click Optimize all to have them optimized.
Step 3: Patiently wait for the defragment process (i.e. optimization process) to finish.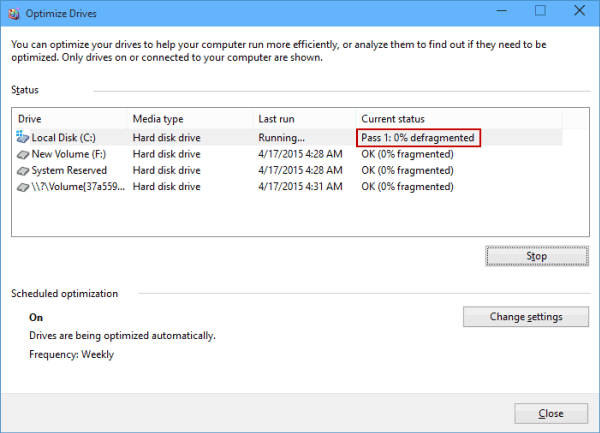 Related Articles: