Create Task Manager Shortcut on Windows 10 Desktop
If you are interested in how to create a Task Manager shortcut on the Windows 10 desktop, as shown in the following screen shot, you can refer to the three steps illustrated in the text.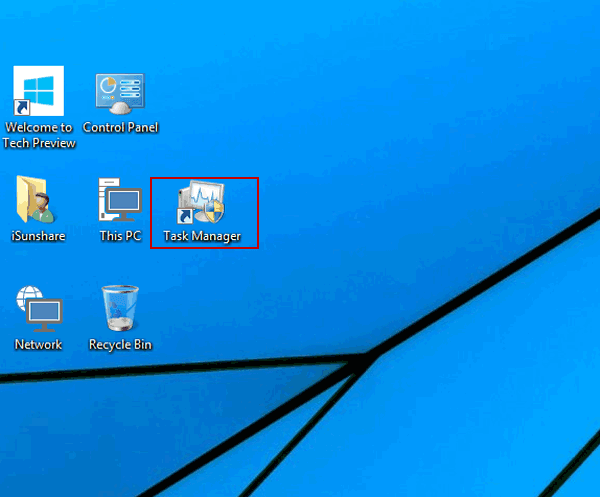 Video guide on how to create Task Manager shortcut on desktop in Windows 10:
Steps to create Task Manager shortcut on Windows 10 desktop:
Step 1: Right-click the desktop, point at New on the context menu and tap Shortcut to open a new shortcut.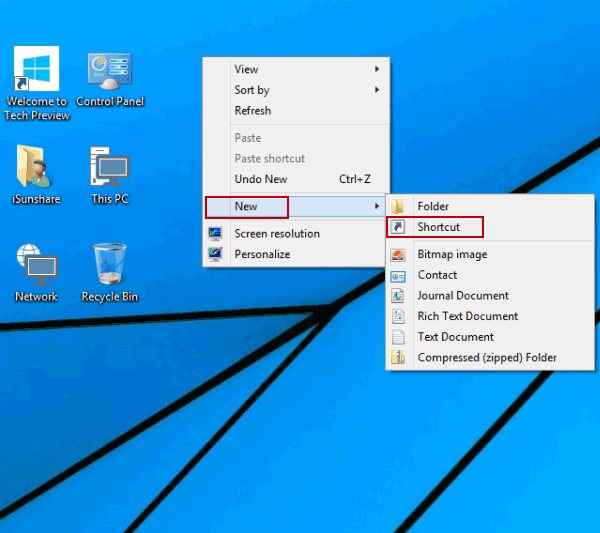 Step 2: Type %windir%\system32\taskmgr.exe in the empty box, and click Next to continue.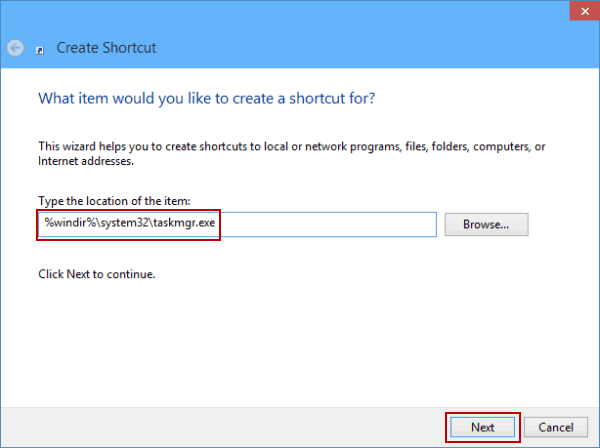 Step 3: Enter Task Manager as the shortcut's name, and then tap Finish to create this shortcut.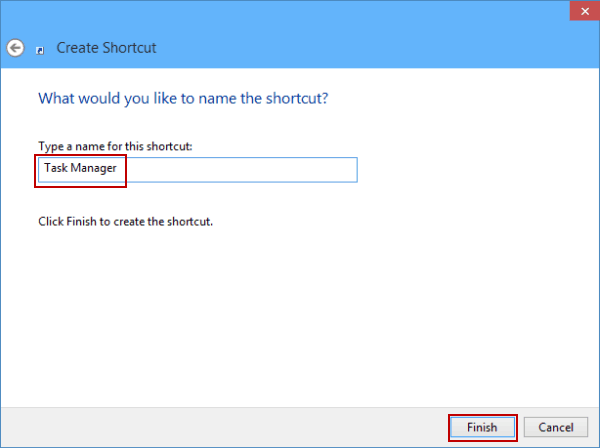 Related Articles: