Task Manager Disabled by Administrator | What to Do
"When I open Task Manager on a Windows 10 computer, the system informs that Task Manager has been disabled by the administrator. Can anybody tell me what I can do to enable it ASAP?"
From the following picture, you can fully understand the problem described above. Meanwhile, the article will show you how to solve it by means of three steps.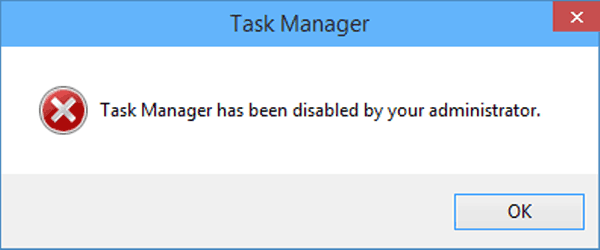 Video guide on what to do when Task Manager is disabled by administrator in Windows 10:
Steps to enable Task Manager in Windows 10:
Step 1: Start the Local Group Policy Editor.
Step 2: Find and open the setting named "Remove Task Manager".
BTW, you can locate the setting in User Configuration/Administrative Templates/System/Ctrl+Alt+Del Options.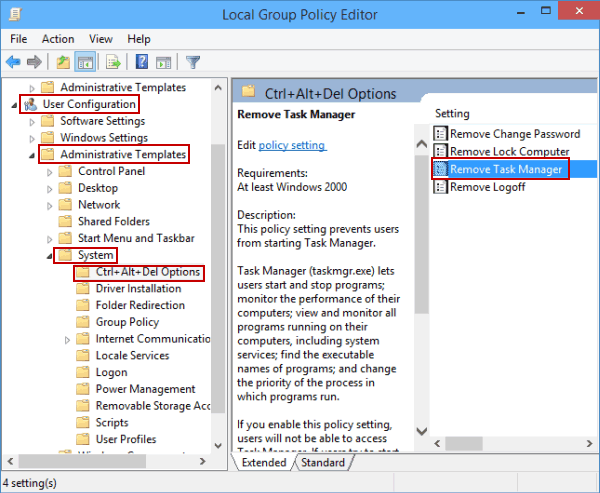 Step 3: Disable or do not configure this setting.
Choose Disabled or Not Configured, and tap OK.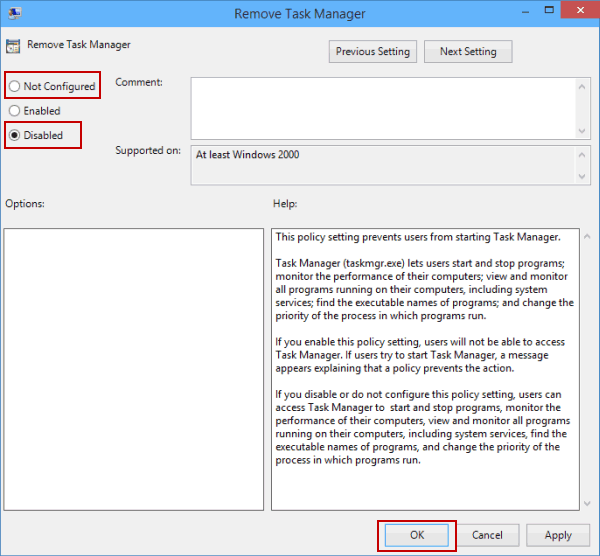 Related Articles: