Disable Lock the Taskbar Setting on Windows 10
To prevent other people from locking or unlocking the taskbar location on your Windows 10 PC, you can have the setting named Lock the taskbar disabled, as shown in the Pic. 1 and Pic. 2. As for how to disable it, please read on to find out the solution.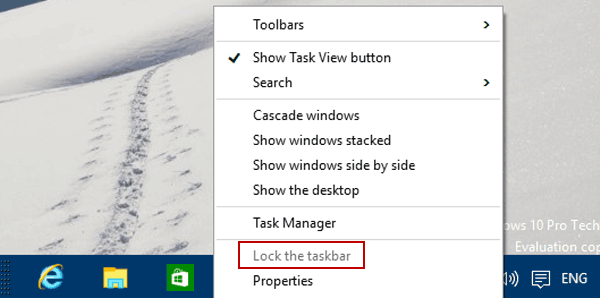 Pic. 1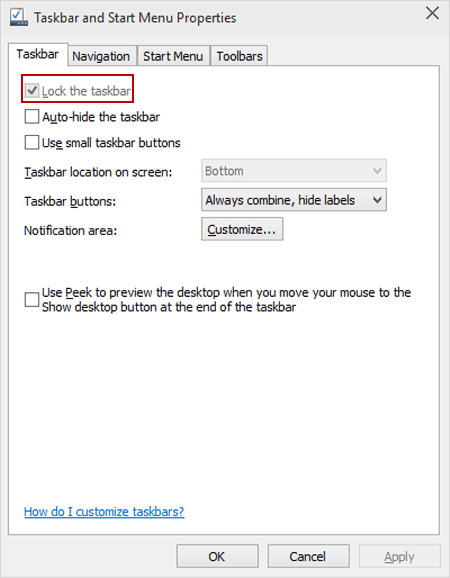 Pic. 2
Video guide on how to disable Lock the taskbar setting in Windows 10:
Steps to disable Lock the taskbar setting on Windows 10:
Step 1: Open Local Group Policy Editor.
Step 2: Find and open Lock the Taskbar in User Configuration/Administrative Templates/Start Menu and Taskbar.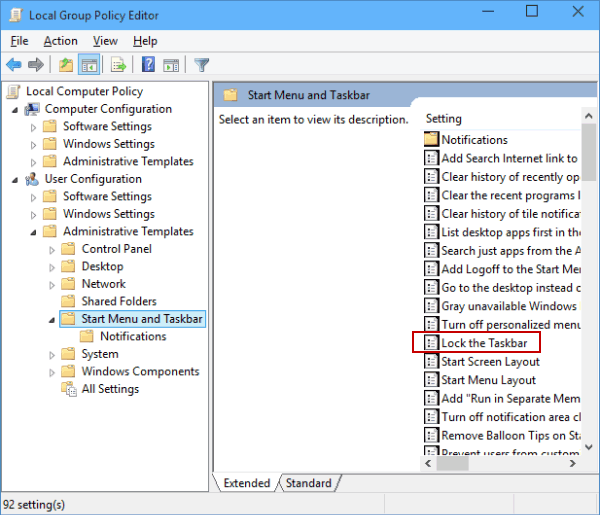 Step 3: Choose Enabled and tap OK.
Related Articles: