2 Ways to Lock Taskbar Location on Windows 10
By default, you can easily move the taskbar from the bottom to other locations on your computer desktop by using mouse or changing the location setting in taskbar properties. Furthermore, you can lock its latest location, following the two methods illustrated below.
Video guide on how to lock taskbar location in Windows 10:
2 ways to lock taskbar location on Windows 10:
Way 1: Lock taskbar location via taskbar context menu.
Right-click any blank area on the taskbar, and select Lock the taskbar on the context menu.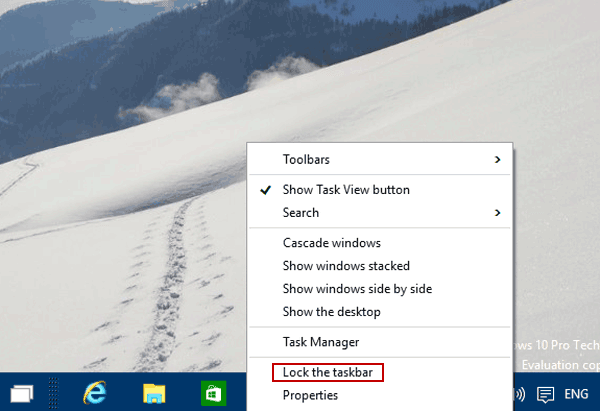 Way 2: Lock taskbar location in Taskbar and Start Menu Properties.
Step 1: Enter Taskbar and Start Menu Properties.
Step 2: In Taskbar settings, choose Lock the taskbar and tap OK.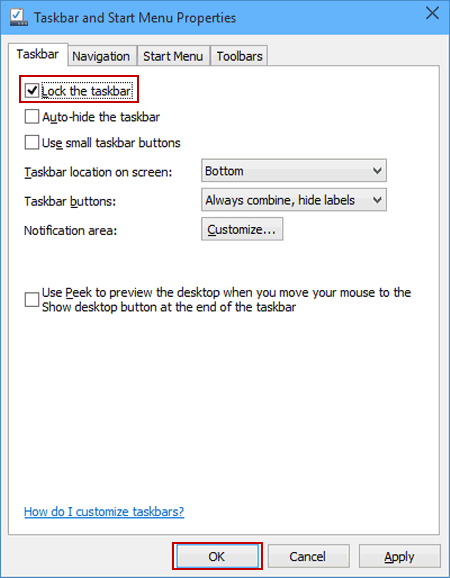 Related Articles: