How to Enable Magnifier on Windows 10
"I can't turn on Magnifier by means of the app or its shortcut on a Windows 10 computer. Can anybody kindly explain this phenomenon and tell me how to solve it?"
FYI, it is likely that someone else has disabled the permissions for Magnifier in the computer. Thus, you can settle the problem by enabling the program, following the instruction below.
Video guide on how to enable Magnifier in Windows 10:
Steps to enable Magnifier on Windows 10:
Step 1: Find Magnifier in Start Menu.
Click the bottom-left Start button, enter magnifier in the search box and locate Magnifier in the results.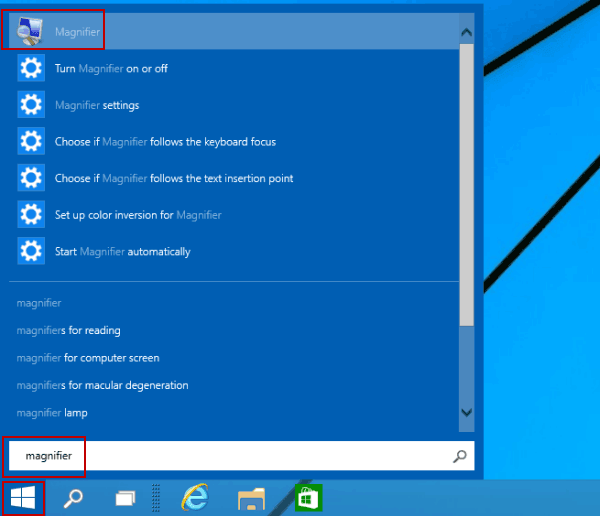 Step 2: Open the file location of Magnifier.
Right-tap Magnifier and select Open file location.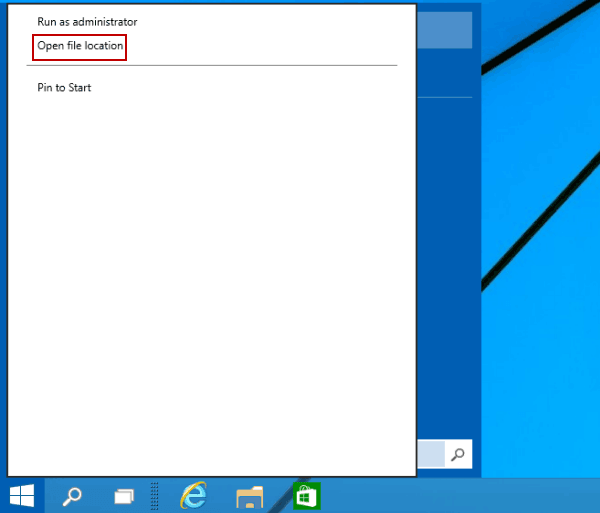 Step 3: Open Magnifier Properties.
In the following window, right-click Magnifier and choose Properties.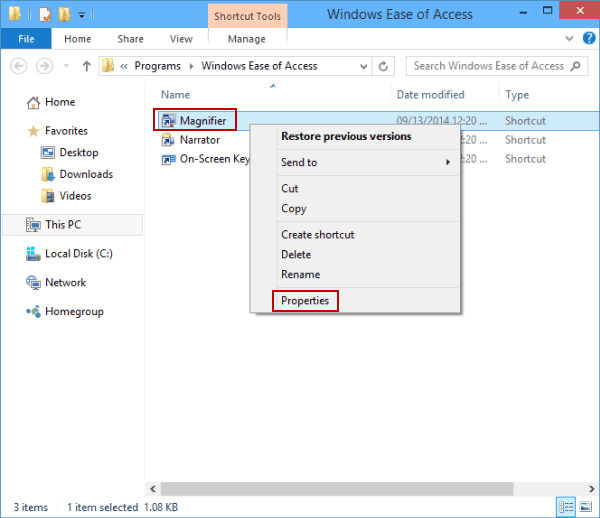 Step 4: Go to edit the security settings.
Choose Security and tap Edit.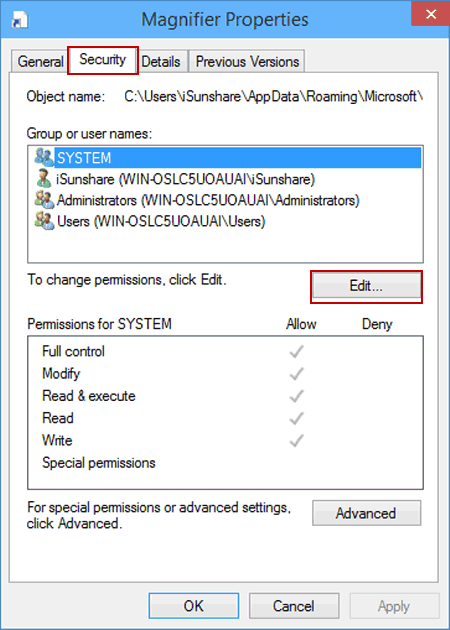 Step 5: Allow Magnifier permissions for users or groups.
Select the users or groups whose Magnifier permissions are denied, check the box of Read & execute in the Allow line and click OK. BTW, the box of Read in the same line will be checked automatically.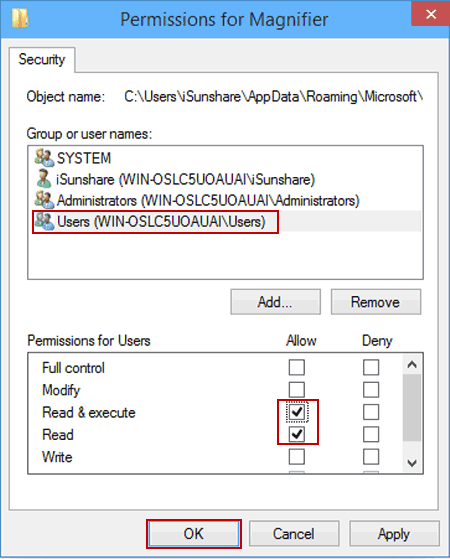 Tip: If the permissions in the Allow line are uneditable, deselect Read & execute and Read in the Deny line.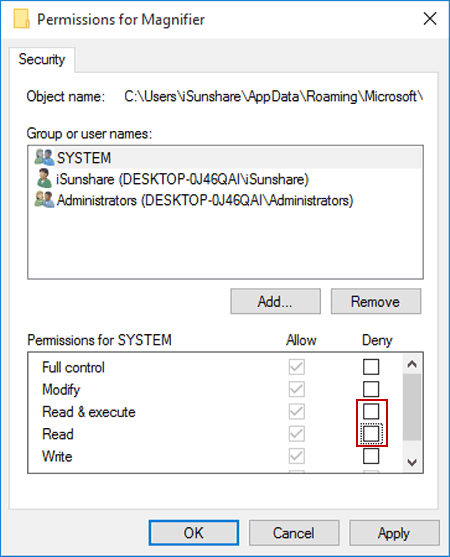 Step 6: Confirm and finish the changes.
Choose OK in the Magnifier Properties window.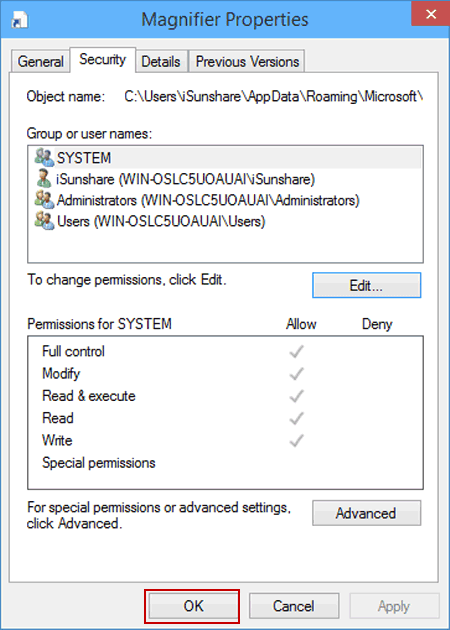 To sum up, with these six steps, you can successfully enable Magnifier in Windows 10 computer so that you are able to open the program by its icon or shortcut.
Related Articles: