How to Group Similar Icons on Taskbar in Windows 10
You are able to customize whether the similar buttons on the taskbar are combined or not, following the guidance below.
Video guide on how to group similar icons on taskbar:
Steps to group similar icons on taskbar in Windows 10:
Step 1: Access Taskbar and Start Menu Properties.
Step 2: In the Taskbar settings, tap the down arrow (or the bar) on the right of Taskbar buttons, choose Always combine, hide labels, Combine when taskbar is full or Never combine, and then hit OK.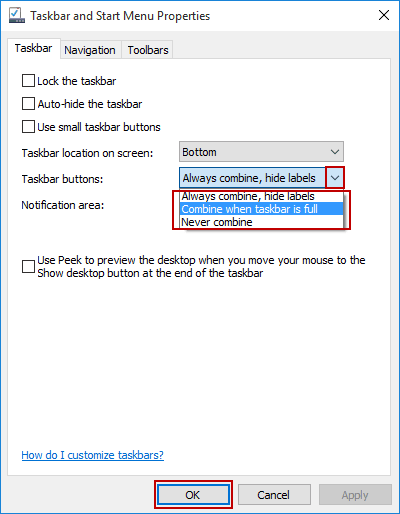 Related Articles: