How to Show Pointer Location with Ctrl Key in Windows 10
Have you encountered such a situation that you can't find where the pointer is on your computer screen at some point? If yes, you won't have to keep your eyes open to locate it because you can use the Ctrl key to show the pointer location immediately. Now, continue reading to see how to make it.
Video guide on how to show pointer location with Ctrl key in Windows 10:
2 steps to show pointer location with Ctrl key:
Step 1: Open Mouse Properties.
Press Windows+F to open the search box in Start Menu, type mouse and click Mouse in the list.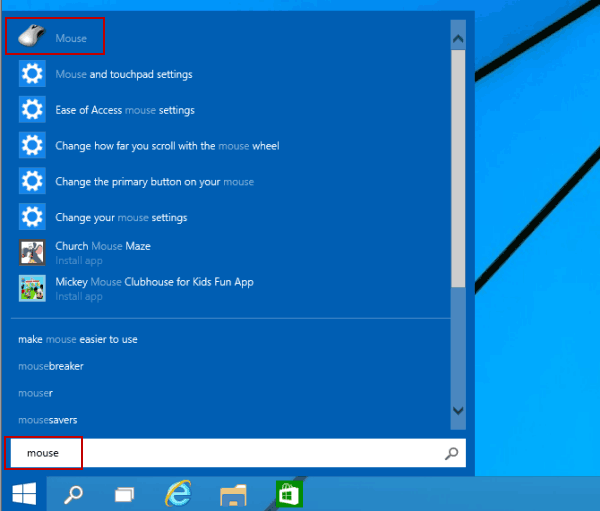 Step 2: Complete the setting in Pointer Options.
In the Mouse Properties dialog box, open Pointer Options, select Show location of pointer when I press the CTRL key and tap OK.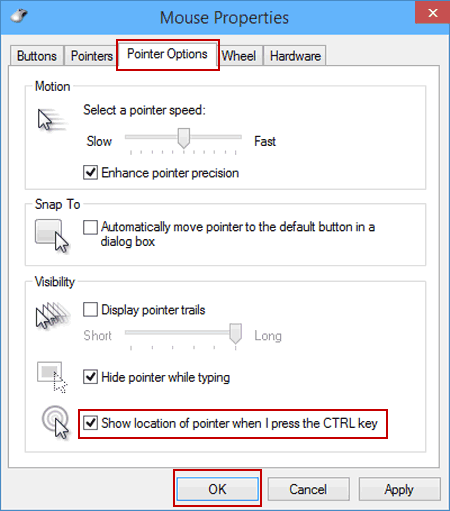 By use of this method, you can instantly find the pointer on the computer screen by pressing the Ctrl key.
Related Articles: