How to Change BitLocker Password on Windows 8
Enabling BitLocker on computer is greatly beneficial to protect hard drive data. Consequently, a large number of people use BitLocker to encrypt the computer hard disks. However, what to do if the password set to encrypt a hard drive is complicated and hard to remember? Changing the password is one of the good choices. Therefore, this article will show you how to change BitLocker password on Windows 8 by use of the following steps.
Video guide on how to change BitLocker password on Windows 8:
7 steps to change BitLocker password on Windows 8 computer:
Step 1: Enter Desktop from the Start menu in Windows 8.
For your information, the Desktop icon is on the left of Start menu. Just click it to enter the desktop.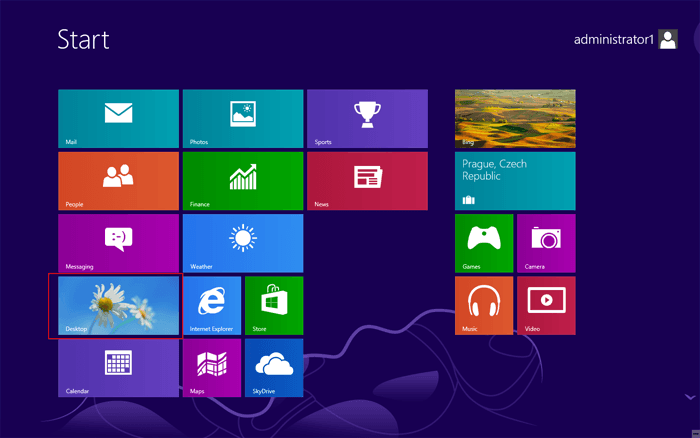 Step 2: Open the Control Panel.
Tap the folder icon (referred to File Explorer icon) on the left of task bar, choose Desktop under Favorites and double click Control Panel on the right. Moreover, the details of step 2 are shown in the following screen shot.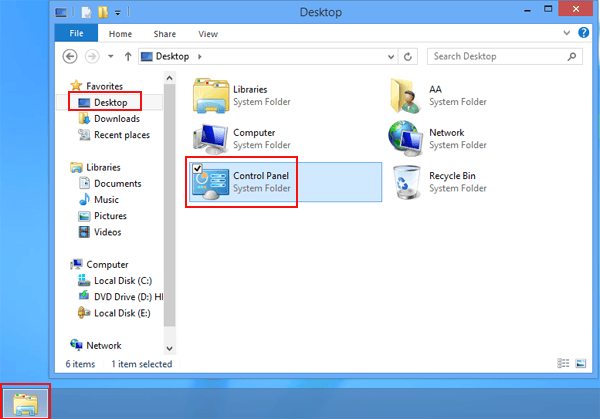 Step 3: Enter System and Security to adjust computer settings.
Tap System and Security on the upper left of Control Panel.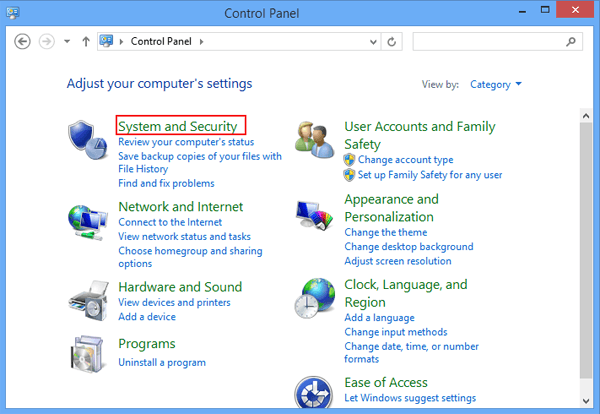 Step 4: Select BitLocker Drive Encryption.
In System and Security interface, click BitLocker Drive Encryption on the right side.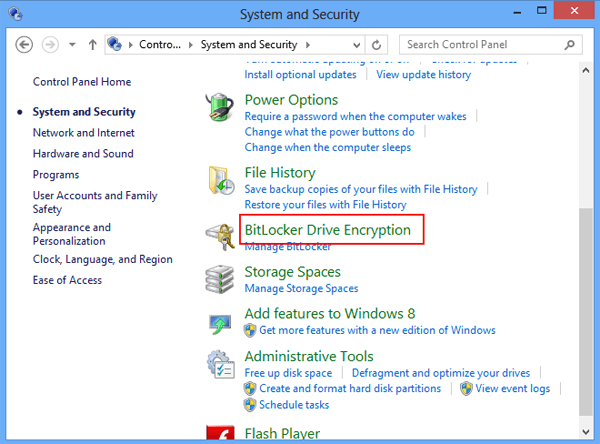 Step 5: Unlock drive with password.
This step is further divided into the two procedures below.
1. Tap Unlock drive beside the locked hard drive.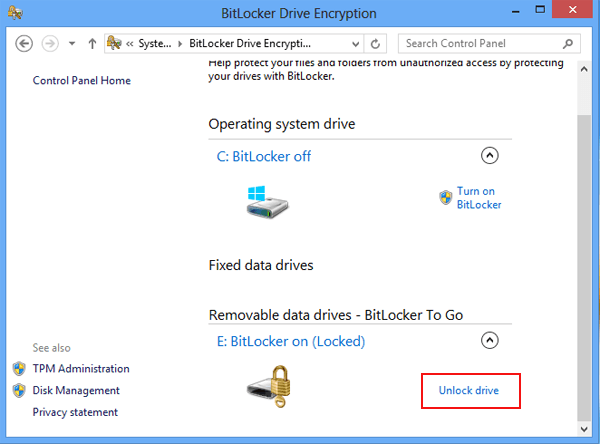 2. When the following prompt box shows up, enter the password you created in the empty box and click Unlock.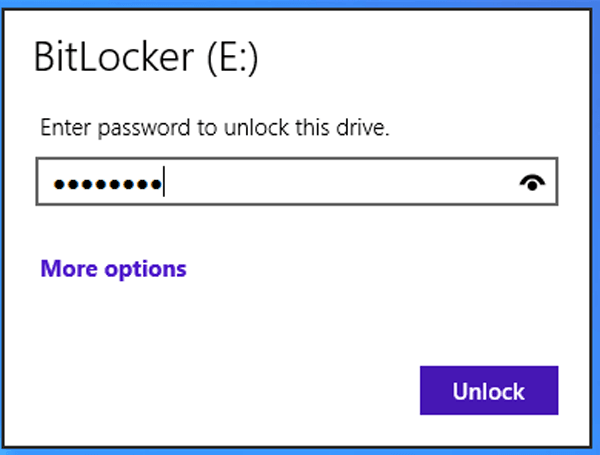 Step 6: Change password.
1. Choose Change password on the right of the unlocked hard drive, as exhibited in the picture below.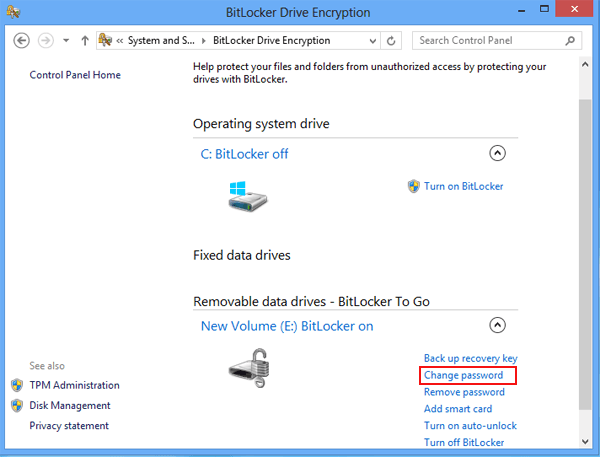 2. Type the old password, input a new password, retype the new password in the following dialog box and then click Change password.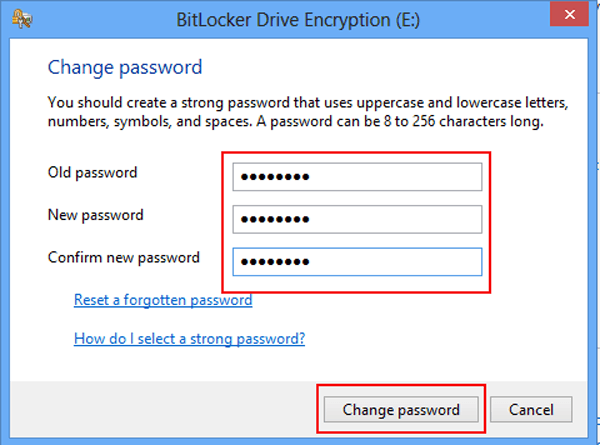 Step 7: Close the dialog box.
When the program prompts that the password has been successfully changed, tap Close button to exit the dialog box.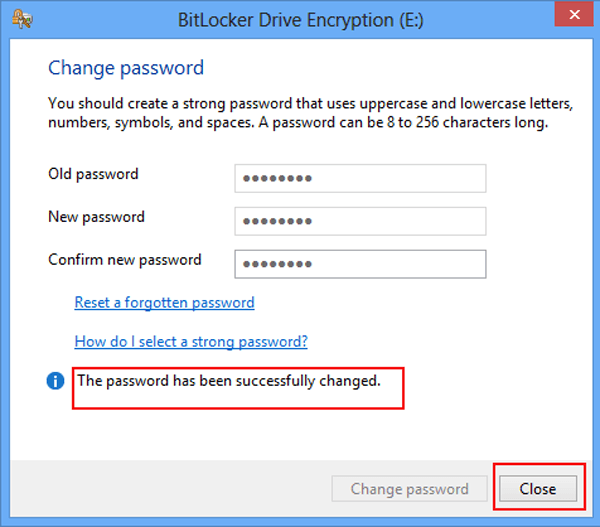 To sum up, just follow the 7 simple steps and you can independently change BitLocker password on your Windows 8 computer. Besides, if you want to remove the password, you can refer to How to Turn off BitLocker on Windows 8.
Related Articles: