Reset Supervisor Password on Windows 8 Computer
Supervisor password is set in the BIOS Setup Utility and controls access to the Setup Utility. In other words, if it is created, you will be required to input it before you access the BIOS Setup Utility interface and get into your computer. So it is a good idea for you to set a supervisor password which is not so complicated and catchy for you. And you can also reset the password if you think it is hard to remember. Moreover, if you don't know how to reset it, this article will illustrate how to reset supervisor password on Windows 8 for your review.
Steps to reset supervisor password on Windows 8 computer:
Step 1: After you start the computer, immediately and constantly press the BIOS key to open the BIOS Setup Utility interface.
Tips: The BIOS key can be F2/Del/Esc/F1/F8/F9/F10/F11/F12. For instance, the BIOS key of ThinkPad laptop is F1, while that of Asus laptop is Del.
Step 2: Input the supervisor password and press Enter to access Phoenix BIOS Setup Utility, as the following screen shot shows.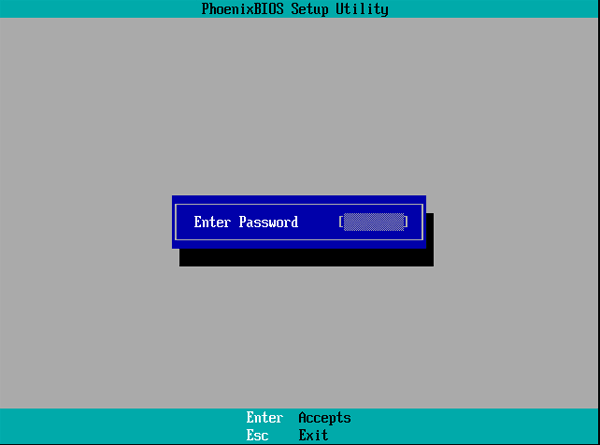 Step 3: Choose Security on the menu bar with right arrow key.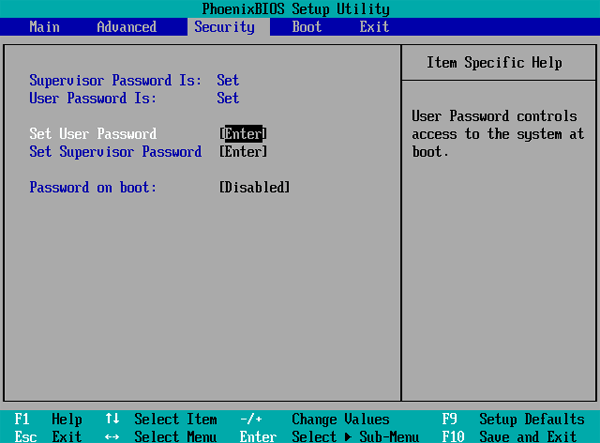 Step 4: Select the Enter behind Set Supervisor Password by down arrow key.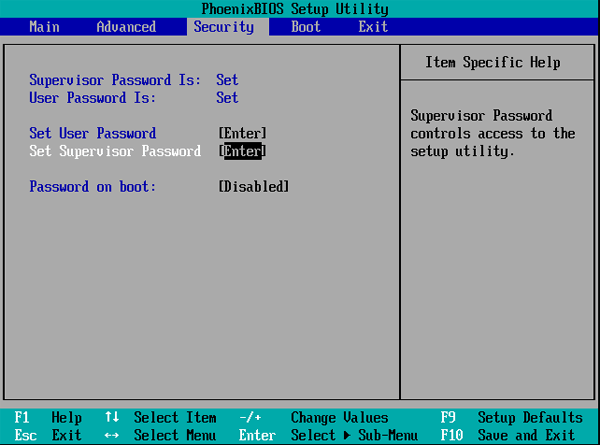 Step 5: In the Set Supervisor Password window, input the current password in the first box and press Enter to move to the second box. After that, type a new password, press Enter to go to the third box, retype the new code and click Enter, as shown in the screen shot below.

Step 6: As the Setup Notice window appears, hit Enter to continue.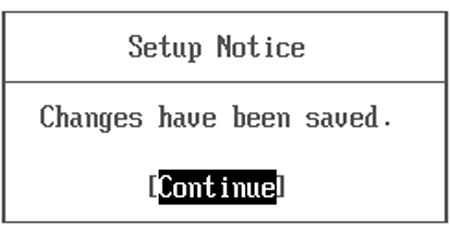 Step 7: Press F10 to open the Setup Confirmation dialog box and tap Enter to save configuration changes and exit.

After resetting the supervisor password on your computer according to the steps above, you must keep the password firmly in your mind or save it in a safe place which is only known by yourself. If you are worried that you may forget or lose it, you should remove it in time according to the method illustrated in How to Remove Supervisor Password on Windows 8.
Related Articles: