How to Create, Change and Remove A PIN on Windows 8/8.1 Computer
Simply speaking, PIN (Personal Identification Number) of Windows 8/8.1 computer is a 4-digit code created for safety protection. Like administrator password and picture password, it is widely applied to lock the computer so that no other people can access the computer without it. Moreover, if you lose or forget the administrator password, you can bypass it by means of the PIN. Now that PIN is very useful in computer security protection, you should know how to create it on your computer. Meanwhile, you can learn about how to change and remove it in this article.
1. Create a PIN on Windows 8/8.1 computer
Step 1: Go to PC settings.
Step 2: In PC settings, choose Users on the left menu, and click Create a PIN on the right.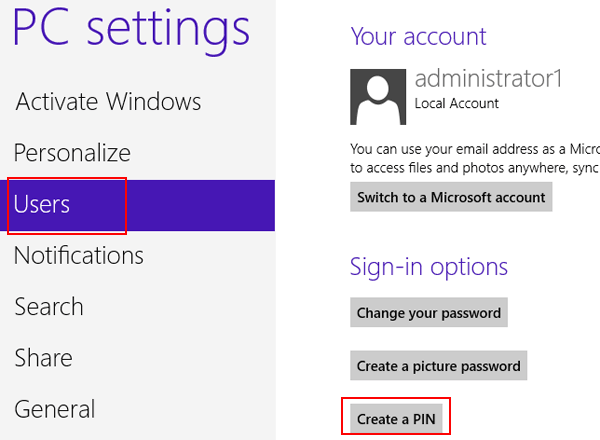 Step 3: Type the current user/administrator password in the empty box and tap OK to continue.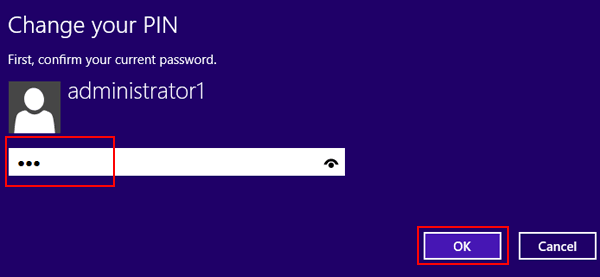 Tips: This step is required when you have created a user/administrator password on your computer. If there is no user/administrator password, the program will directly move to the next step.
Step 4: Enter and reenter a 4-digit code in the empty boxes, and click Finish to complete PIN setting.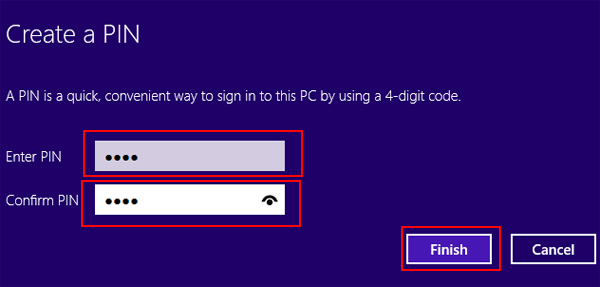 When you restart or turning on your computer next time, you can sign in your computer with the PIN, as shown in the following screenshot.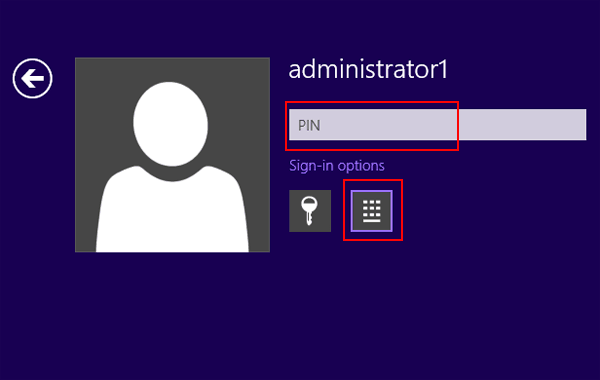 2. Change a PIN.
Step 1: Enter PC settings.
Step 2: Select Users and click Chang PIN in the right list.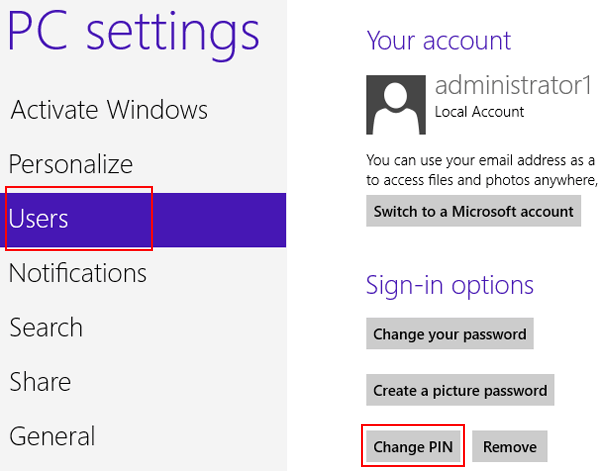 Step 3: Type the user/administrator password, and then tap OK.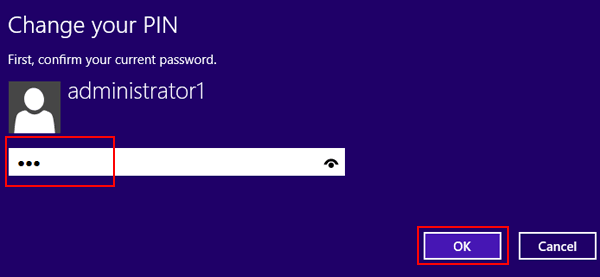 Note: If a user/administrator password has been set in the computer, you can make changes to the PIN only after confirming your current user or administrator password.
Step 4: Input and retype a new PIN in the boxes, and click Finish.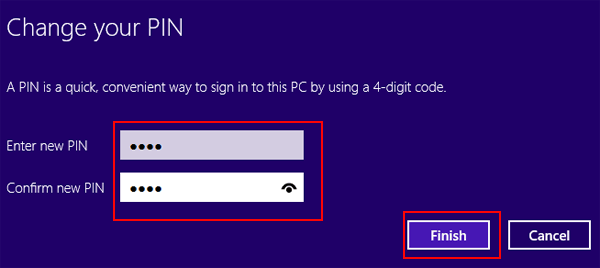 3. Remove a PIN.
In PC settings, choose Users and tap Remove on the right side of Change PIN.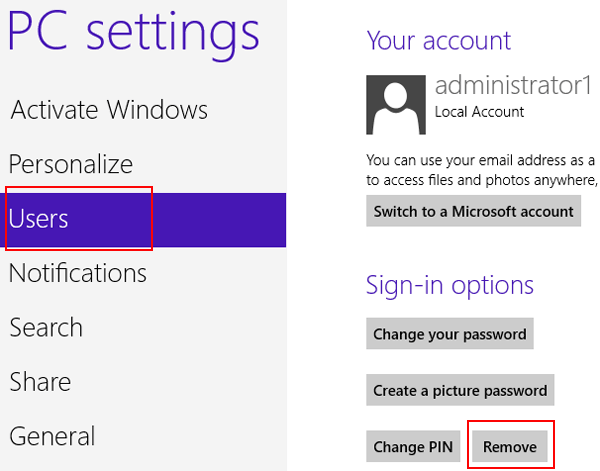 Then the PIN is removed at once. In other words, there is no PIN sign-in option on the login screen.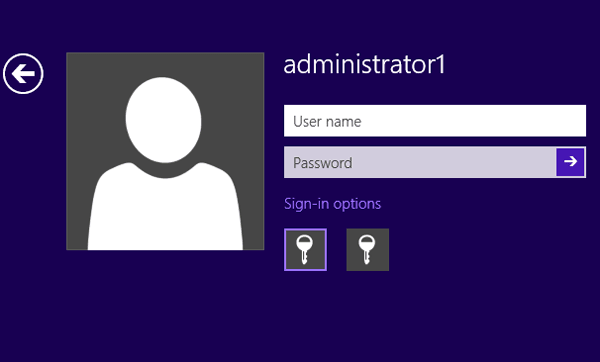 In the end, you can use the above methods to create, change or remove PIN on your Windows 8/8.1 computer.
Related Articles: