How to Set Picture Password on Windows 8
Setting a picture password is a convenient and effective method to protect Windows 8 touch screen PC. With the purpose of helping you have a better understanding of picture password, this article will clearly illustrate how to set picture password on Windows 8 computer.
Steps to set picture password on Windows 8:
Step 1: Enter PC Settings of Windows 8.
You can enter PC settings through the following 2 ways.
Way 1: On the upper right corner of Start menu, click the user icon and select Change account picture, as shown in the screen shot below.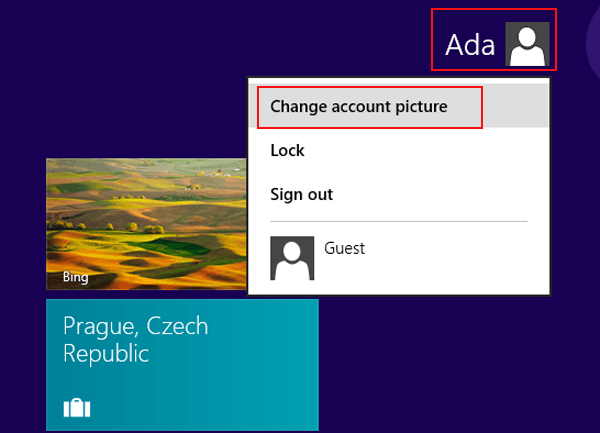 Way 2: Open PC settings in Charms Menu.
1. Press the composite key of WIN key (Windows logo key)+C to open the Charms Menu, and then select Settings in it.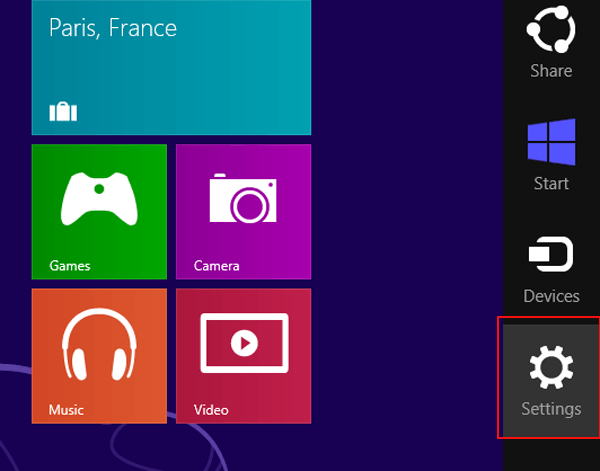 2. Tap Change PC settings on the bottom right.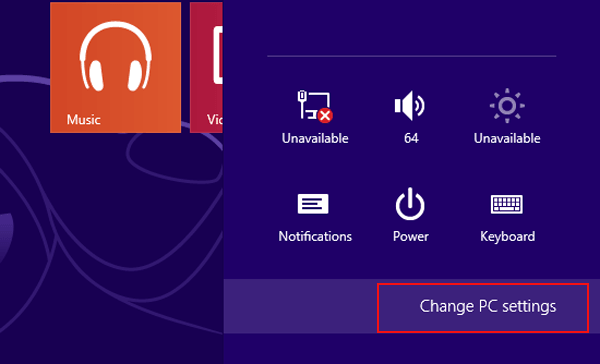 Step 2: In PC settings interface, select Users on the left menu and choose Create a picture password on the right. Please refer to the following screen shot.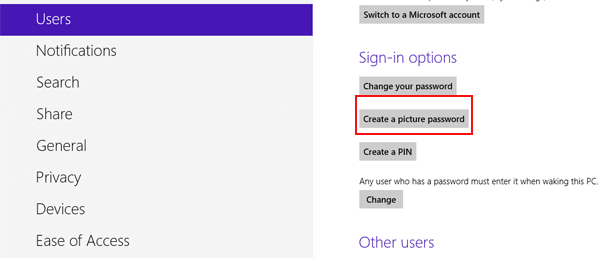 Step 3: Enter the current user password and click OK.
If you have already set a user password, you should type the current password for confirmation before you begin creating a picture password. On the contrary, you can directly go to the fourth step.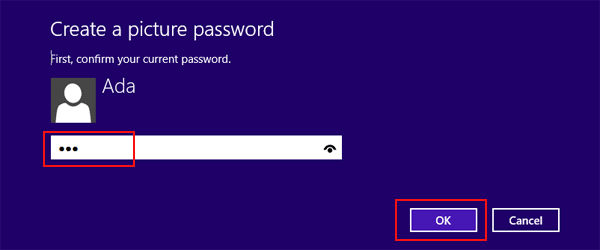 Step 4: Select Choose picture in the picture password setup screen.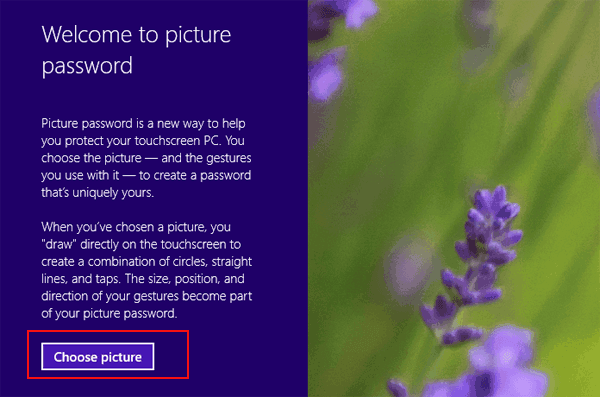 Step 5: Choose a pictures in the next interface and click Open on the lower right corner.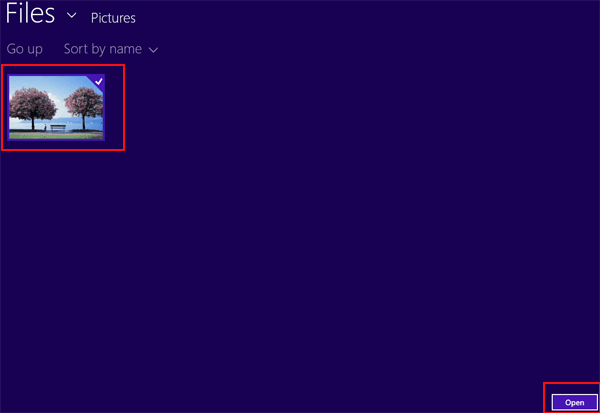 Step 6: Choose Use this picture.
In this step, you can drag the selected picture to position it in the way you like or click Choose new picture button to select a new photo.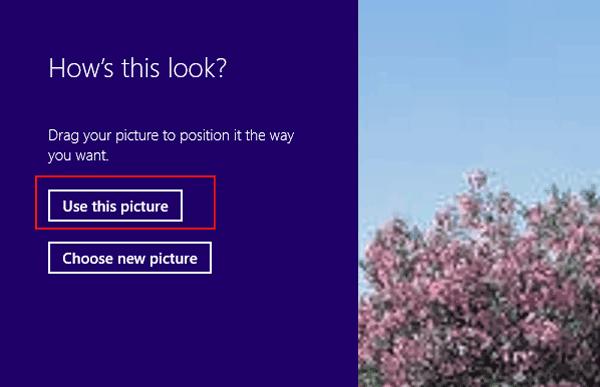 Step 7: Draw three gestures on the picture.
You can draw points, circles, straight lines or the combination of them on the picture. And most importantly, do remember the size, positions and direction of the gestures.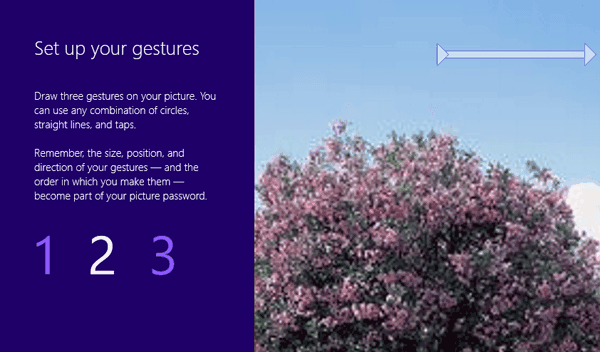 Step 8: Draw the gestures again for confirmation.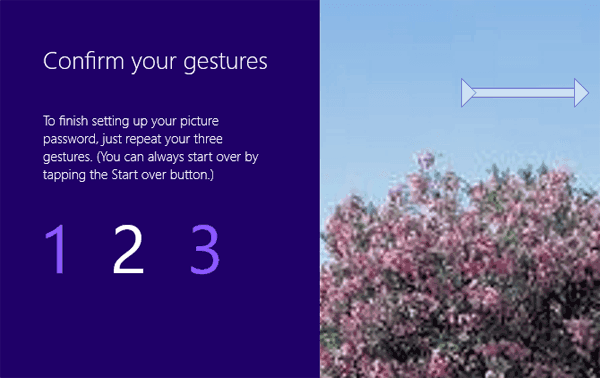 Step 9: Click Finish button on the bottom left when the picture password is set successfully.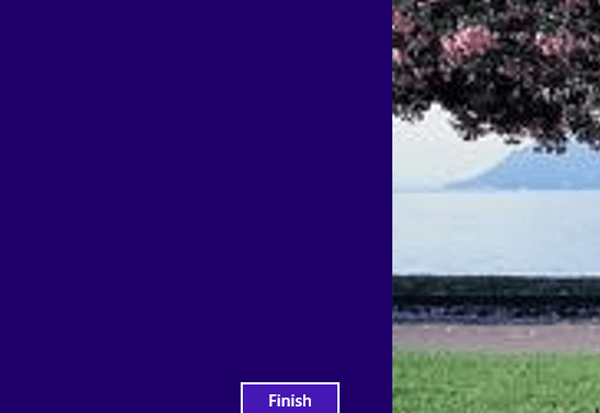 As a result, when you log in your Windows 8 PC next time, you are required to use the picture password, as it is shown in the screen shot below.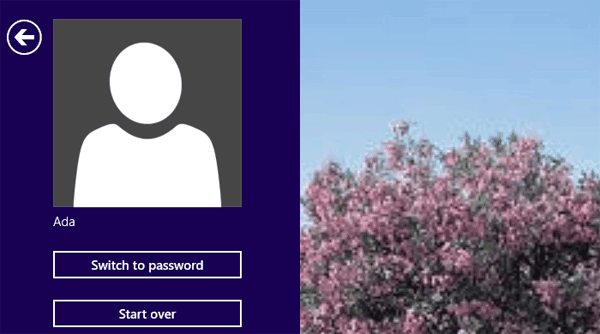 More Articles: