How to Create A Partition on Windows 8
"There is only one partition in my Windows 8 computer. In order to better classify my materials, I would like to create new partitions in it. Can anyone tell me how to create a partition on my computer? Thanks in advance." A community member put forward such a question. To solve the problem, this article will illustrate the method to create a partition on Windows 8 computer.
Video guide on how to create a partition on Windows 8:
Steps to create a partition on Windows 8 computer:
Step 1: Open Desktop from the Start menu.
You can find Desktop on the left of the Start menu, and then open it by a click.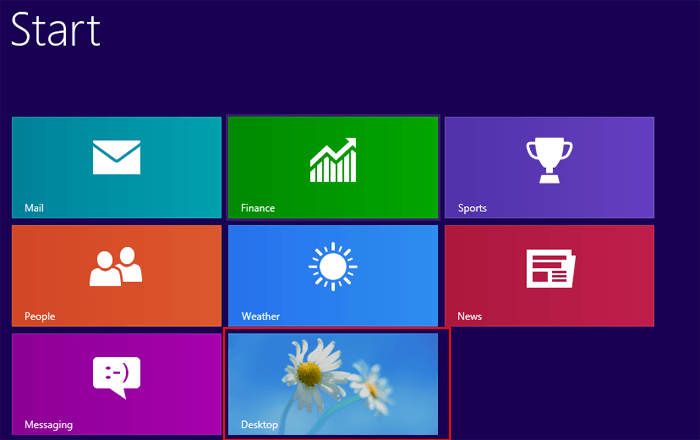 Step 2: Access Disk Management on the computer.
Step 3: Create unallocated space by shrinking the volume of the existing hard drive.
This step can be completed according to the following 2 procedures:
1. In Disk Management, right click the existing hard disk and select Shrink Volume in the context menu, as exhibited in the screen shot below.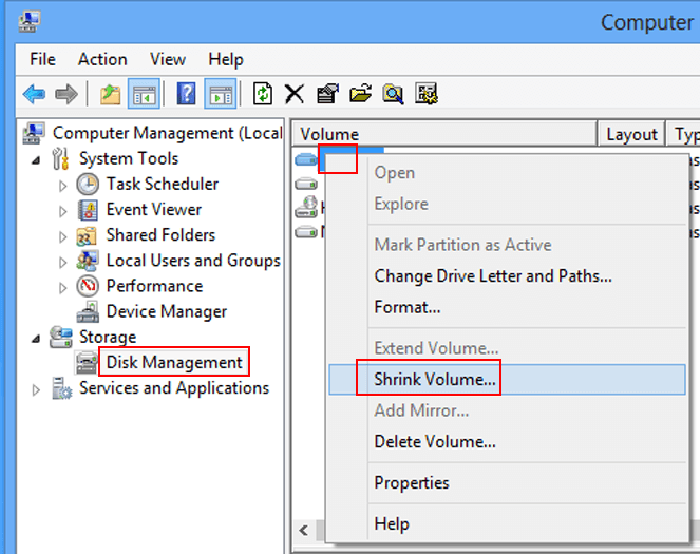 2. In the Shrink dialog box, set the amount of space to shrink and then click Shrink.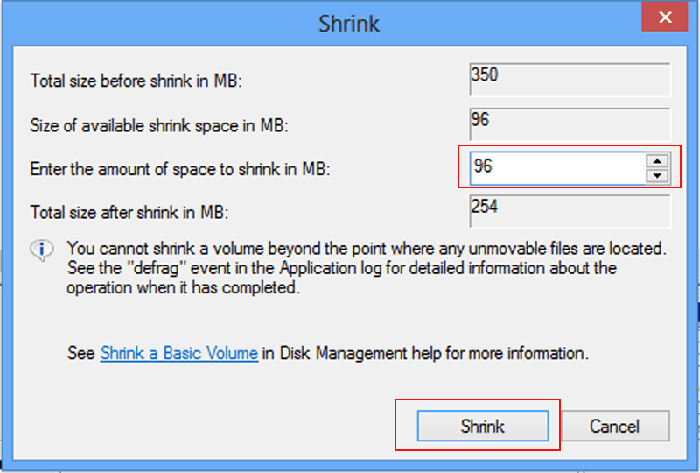 Step 4: In Disk Management interface, right click the grey unallocated space and select New Simple Volume, as the following screen shot exhibits.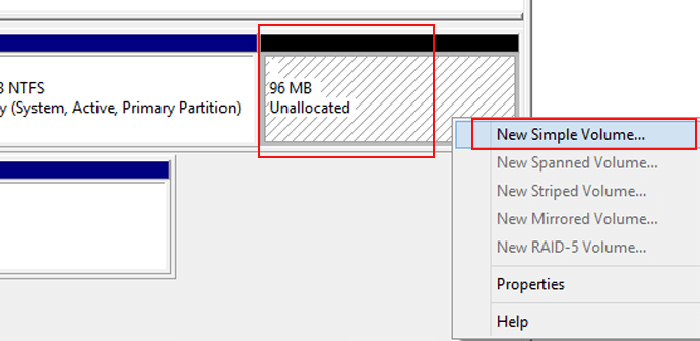 Step 5: Complete the setting of New Simple Volume.
You can finish this step in accordance with the following processes.
1. Click Next in the New Simple Volume Wizard interface so as to move on to the following process.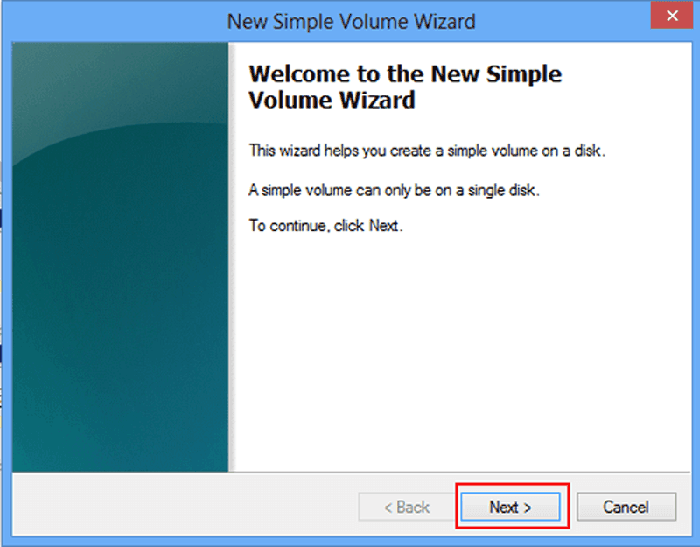 2. Set the simple volume size and click Next.
Please notice that the simple volume size must be between the maximum disk size and minimum disk size.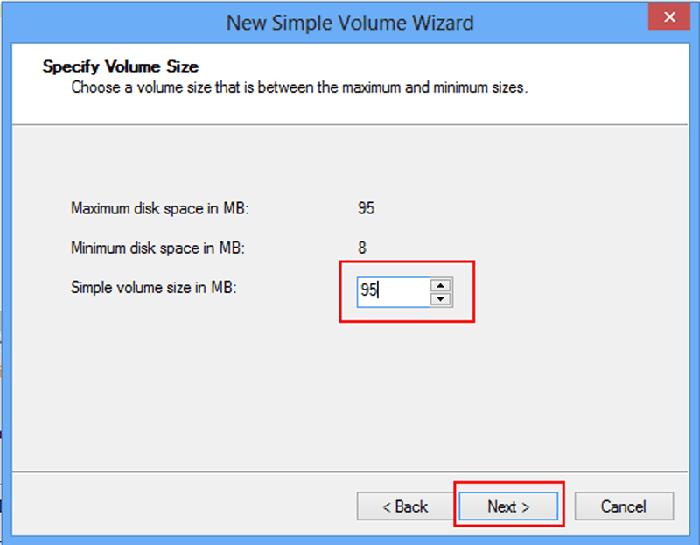 3. Tap Next to keep the default selection of drive letter or path.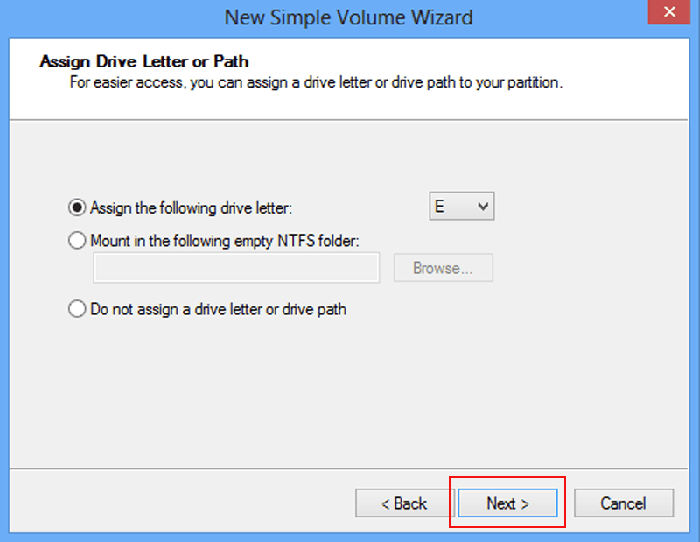 4. Select Next to format the partition and move on.
If you do not format the partition, you cannot store data in it.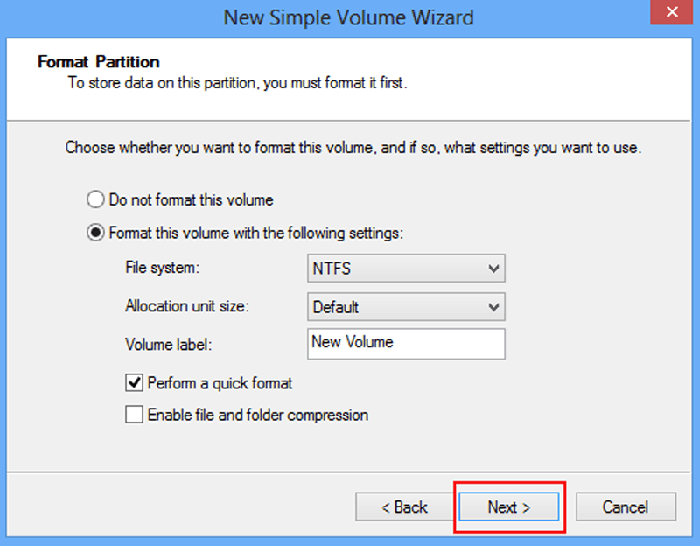 5. Click Finish to complete the New Simple Volume setting.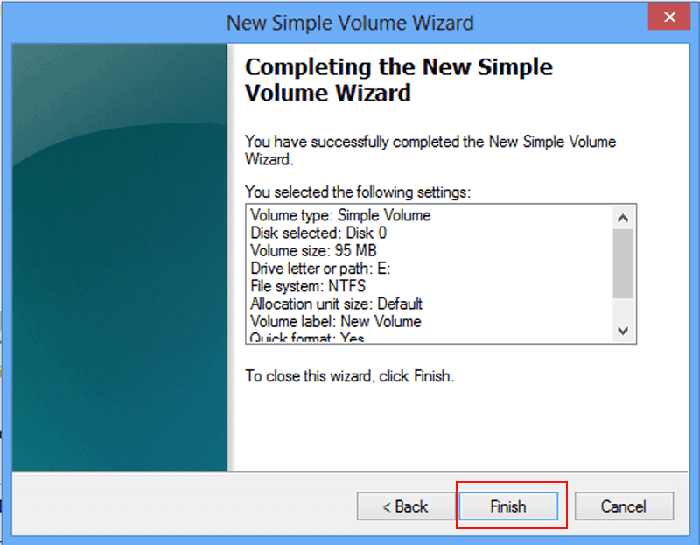 After these five steps, a partition is successfully created in the computer. Please refer to the picture below. Then, you can close the Computer Management window.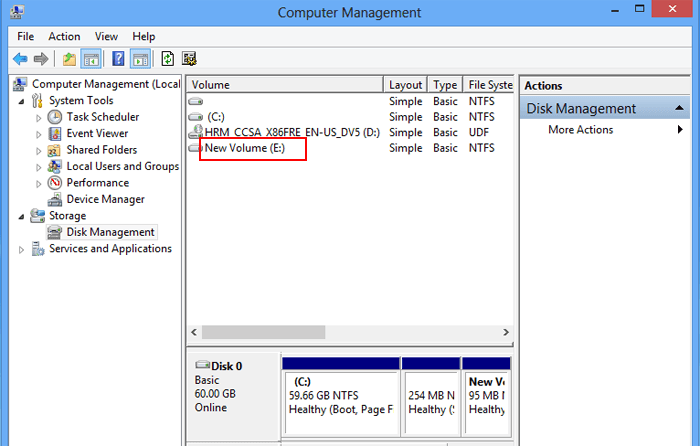 After reading this article, you may think that it is a little complicated to create a partition on Windows 8. However, when you follow the steps to create a partition in your Windows 8 computer, you will find that you can make it in a fluent and fast way. Moveover, you can set a password to protect it by referring to How to Encrypt Hard Drive in Windows 8.
Related Articles: