How Do I Turn off Caps Lock with Shift Key
"The Caps Lock in Windows computer is always turned off by the Caps Lock key on the keyboard. But I wonder whether it is possible to turn it off with another key. Is there anybody know the answer? "
So far, the key which can replace Caps Lock key to turn Caps Lock off is the Shift key. And this article will tell you how to complete related setting in logical order.
Video guide on how to turn off Caps Lock with Shift key on Windows 8:
Steps of the setting to turn off Caps Lock with Shift Key:
Step 1: When entering the desktop, move the mouse pointer to the upper right corner to open the Charms Menu, and then select Settings in it.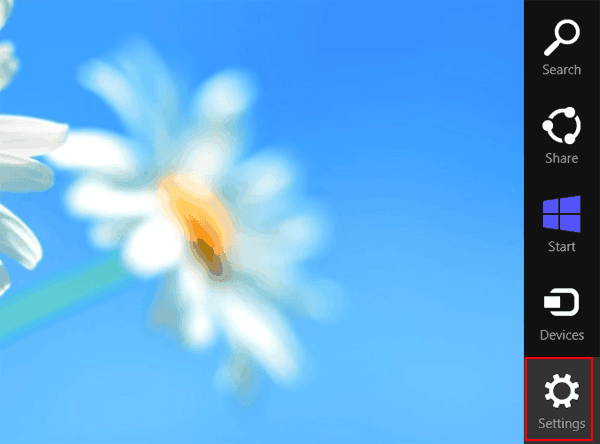 Step 2: Choose Control Panel in Settings panel.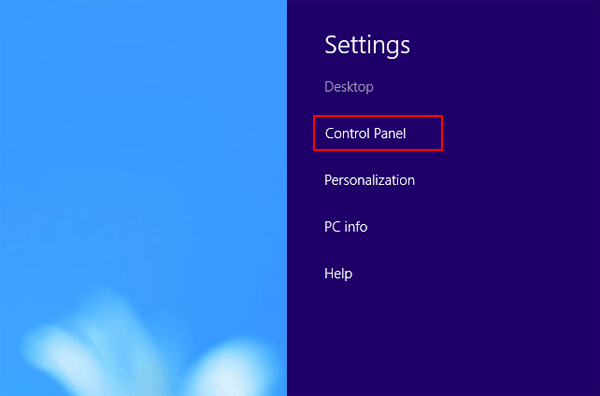 Step 3: In the Control Panel, click Clock, Language, and Region to go on.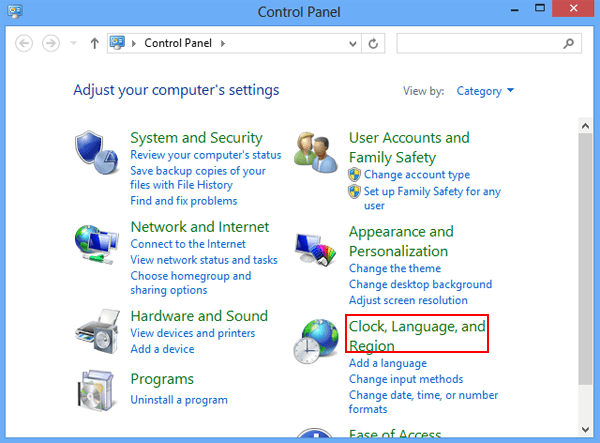 Step 4: In the coming-up window, select Language on the right.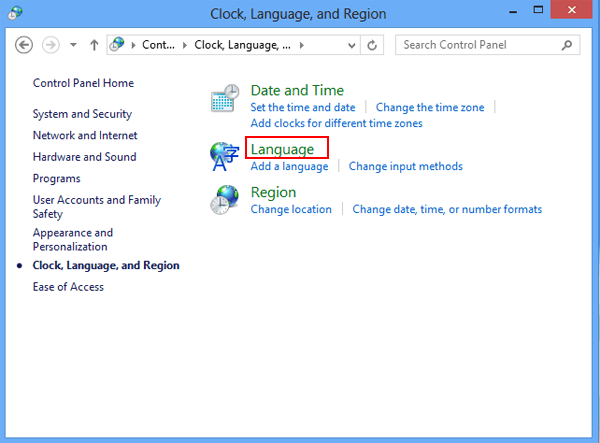 Step 5: As the Language window shows up, tap Advanced settings on the left list to open it.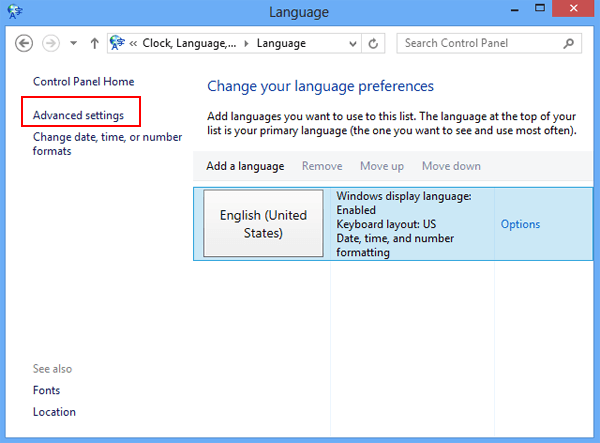 Step 6: After accessing Advanced settings, find and choose Change language bar hot keys.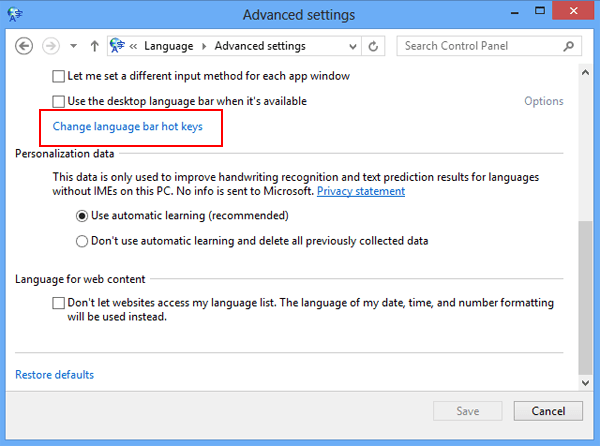 Step 7: When the dialog box of Text Services and Input Languages emerges, in Advanced Key Settings, select Press the SHIFT key under To turn off Caps Lock item, and then tap OK to finish the setting.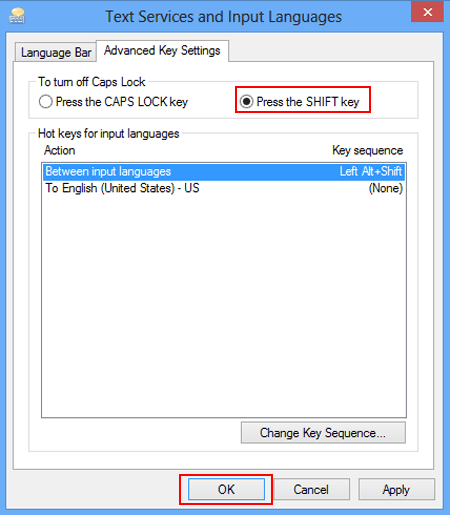 Although there are seven steps in total, they are, on the whole, simple and handy for you. So you can follow them to enable yourself to turn off Caps Lock with Shift key in your Windows 8/8.1 PC.
Related Articles: