How to Change What the Power Button Does
How do you shut down your Windows 8 PC? Do you shut it down by use of the Power button in the Charms Menu? If so, you must know that you are also able to restart the computer with the assistance of Power button (see the following screen shot). Nevertheless, have you ever thought that the functions of the Power button can be changed? In fact, everything is possible. And this article will introduce the tutorial on how to change what the Power button can do.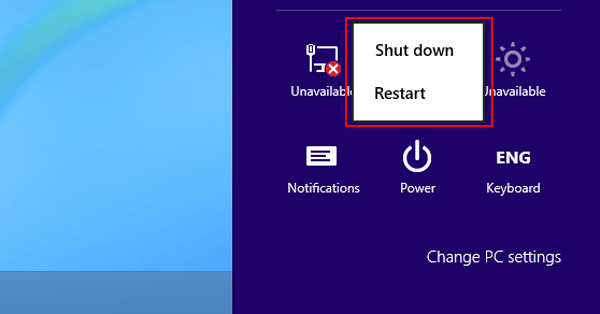 Steps to change what the Power button does:
Step1: Open Control Panel.
Step 2: Click System and Security to enter it.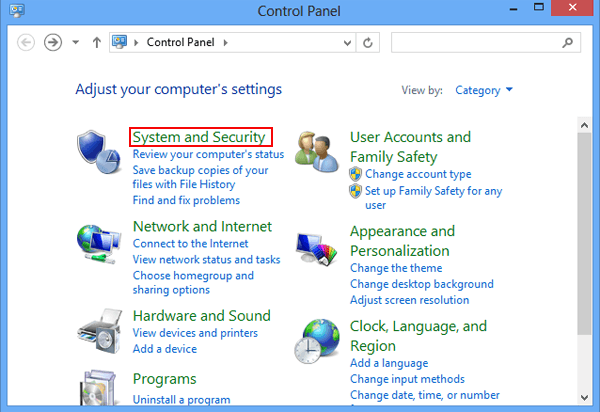 Step 3: In the System and Security window, under Power Options on the right list, tap Change what the power buttons do.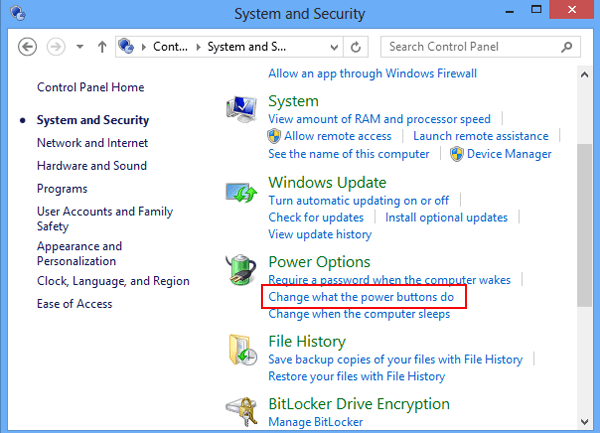 Step 4: After opening the System Settings window, choose Change settings that are currently unavailable.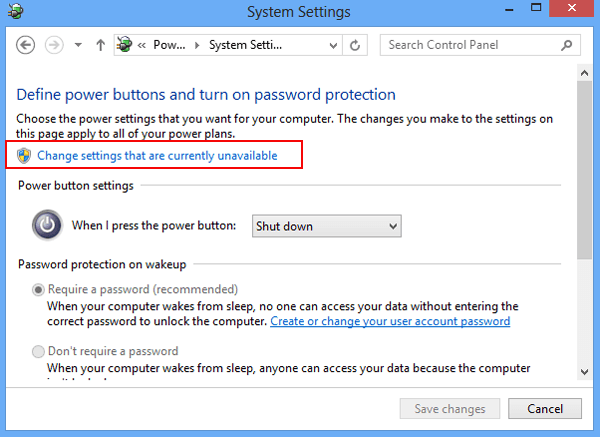 Step 5: In Shutdown settings, check the boxes before Turn on fast startup, Hibernate and Lock, and then tap Save changes button, referring to the screen shot below.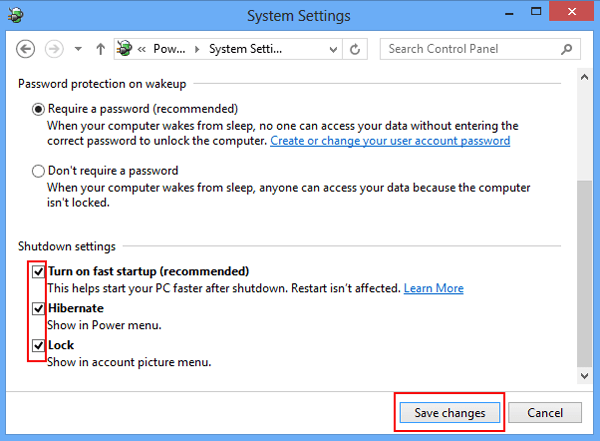 When you open the Power button on the Charms Menu again, you can discover that Hibernate is added to the functions.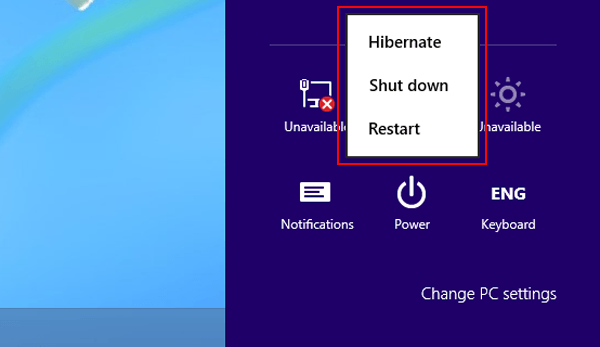 In short, you can do more operations with Power button after changing what the Power button does according to the steps illustrated above.
Related Articles: