How to Clear Virtual Memory in Windows 8 Laptop or Desktop
Do you think it is necessary to keep the virtual memory automatically managed by the computer system or manually set by yourself on your PC? If you think it is needless to keep it because the physical memory (RAM) of your PC is enough for you to use, you can clear it on the computer. For your review, this text will introduce how to clear virtual memory in Windows 8 computer with legible pictures.
Video guide on how to clear virtual memory on Windows 8:
Steps to clear virtual memory in Windows 8 laptop or desktop:
Step 1: Open System Properties.
To open it, you can use the methods in How to Open System Properties on Windows 8 Computer.
Step 2: In Advanced menu, select Settings in Performance.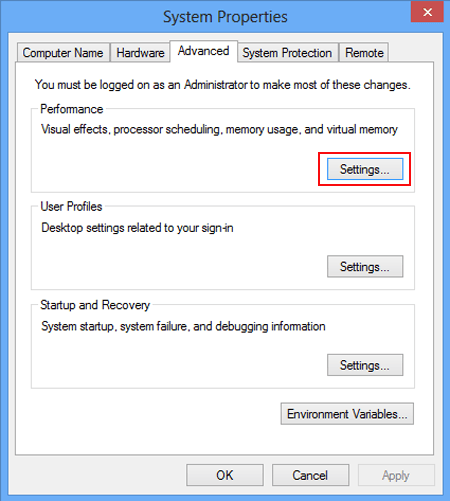 BTW, in the Performance, you are able to make changes to visual effects, processor scheduling, memory usage and virtual memory of the computer.
Step 3: As the Performance Options window pops up, choose Advanced and click Change button in Virtual memory.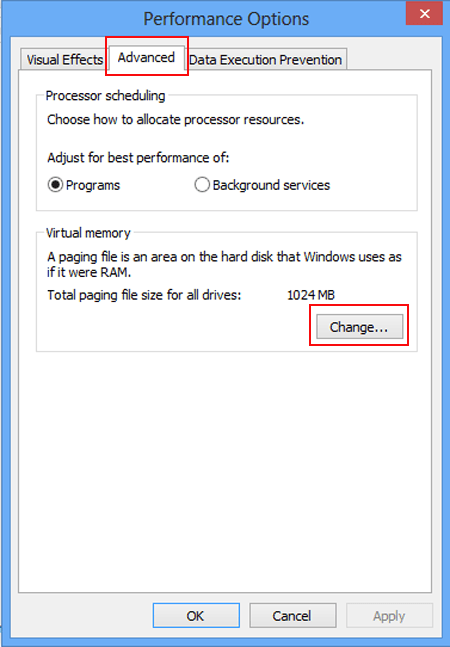 Step 4: Select No paging file and tap Set in Virtual Memory window.
This step is a little different under two circumstances.
1. If the virtual memory is automatically managed by the system, you are required to uncheck the box before Automatically manage paging file size for all drives to cancel the default selection, and then choose No paging file and click Set, as the following screen shot shows.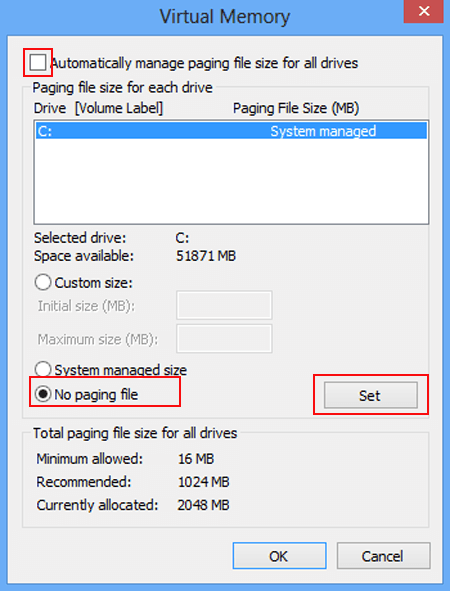 2. Suppose the virtual memory is set manually, you can directly select No paging file and tap Set.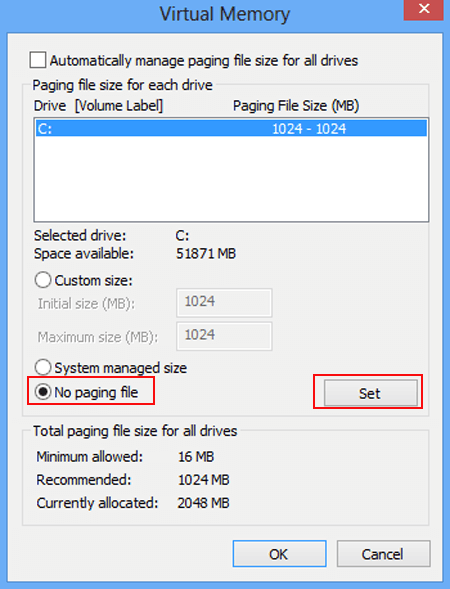 Step 5: In the following prompt box, choose Yes to disable the paging file and continue.

Step 6: Click OK when the paging file size is changed to None.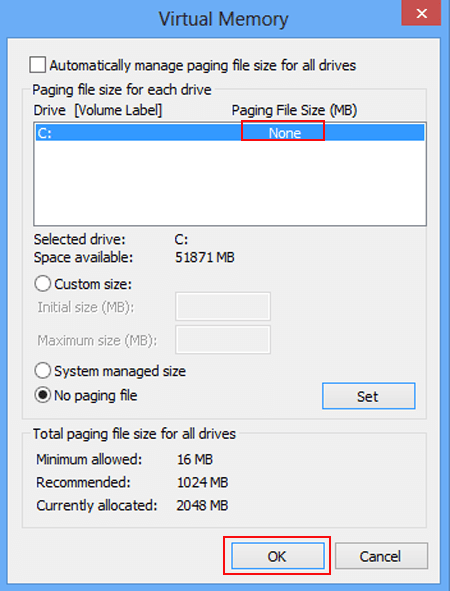 Step 7: Tap OK in the next window which asks you to restart your computer, and then go to restart your PC.

After restarting, as shown in the screen shot below, the paging file size becomes 0 MB. That is to say, the virtual memory is cleared successfully.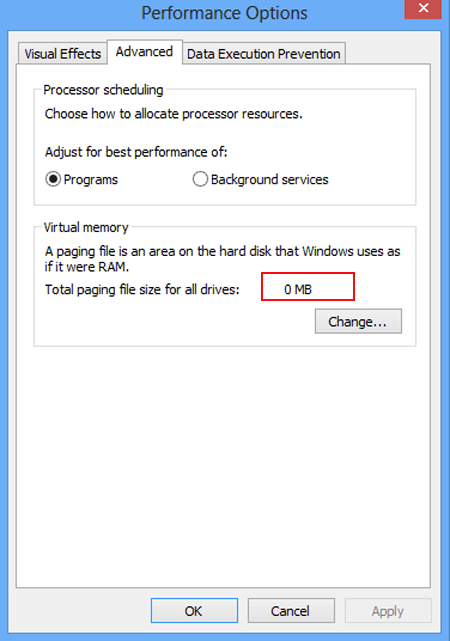 Later, you are also capable of setting virtual memory on your PC.
Related Articles: