How to Increase Virtual Memory in Windows 8
If you run large programs or open many programs simultaneously in your computer, you may find that the virtual memory in your computer is insufficient. Moreover, when you play games on your PC, you may encounter the same problem. Anyway, how can you solve this problem? In fact, it can be settled by increasing the virtual memory. And this article focuses on how to increase virtual memory in Windows 8 computer.
Video guide on how to increase virtual memory on Windows 8:
Steps to increase virtual memory in Windows 8:
Step 1: Open System Properties on the computer.
Step 2: As System Properties window shows up, in Advanced settings, click Settings in Performance.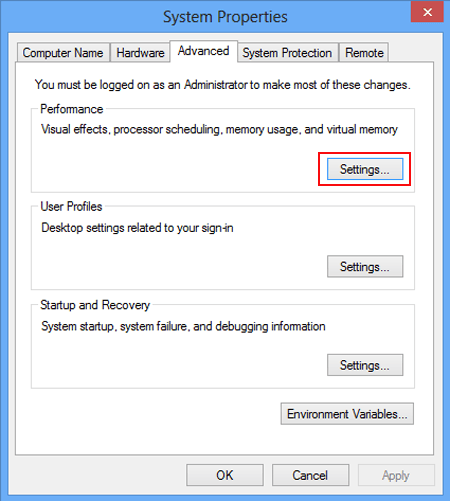 Sep 3: When the Performance Options window appears, select Advanced on the top and choose Change in Virtual memory.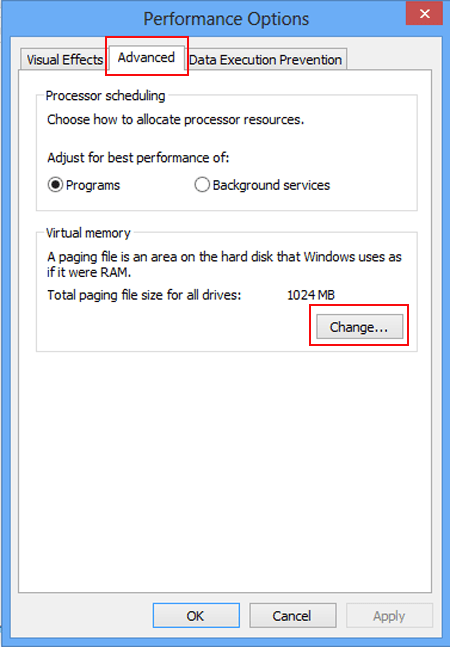 Step 4: In Virtual Memory interface, increase the initial size and maximum size by changing their numerical values into larger one, click Set button to complete the changes and tap OK to continue.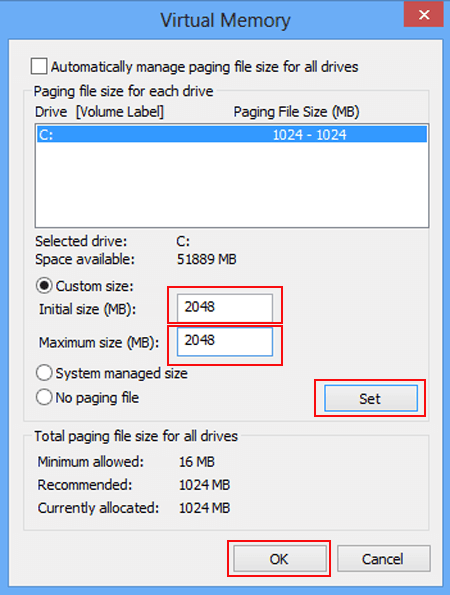 Step 5: In the prompt box which informs you that the changes you have made require you to start your computer before they can take effect, click OK to restart the computer.

Now, why don't you increase the virtual memory in your Windows 8 PC according to the above steps?
Related Articles: