How to Set Virtual Memory on Windows 8 Computer
Virtual Memory can be created to make up for the lack of computer physical memory. Meanwhile, it is applicable in analyzing the sources of errors when the computer system stops because of serious errors. Therefore, more and more people tend to manually set virtual memory in their computers instead of letting it automatically set by the computer system. Now, if you are curious about how to set it in the computer, you can refer to the lucid steps illustrated below.
Video guide on how to set virtual memory on Windows 8:
Steps to set virtual memory on Windows 8 computer:
Step 1: Open Control Panel.
You can press the composite key of WIN key+X to open the Quick Access Menu and select Control Panel in it, as the following screen shot exhibits.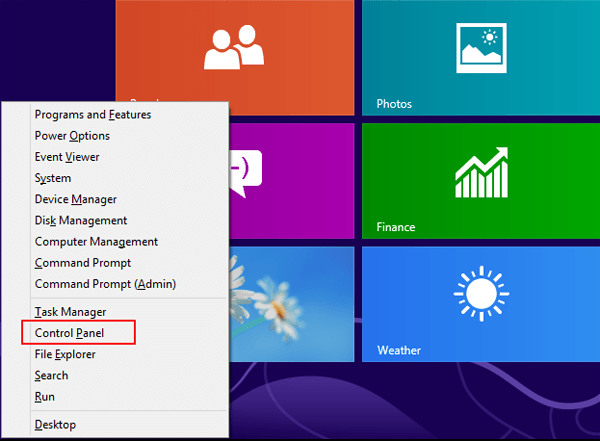 Tips: If you want to learn more methods to open Control Panel, you can refer to Three Ways to Access Control Panel on Windows 8.
Step 2: Enter System and Security
In Control Panel window, click System and Security on the top left.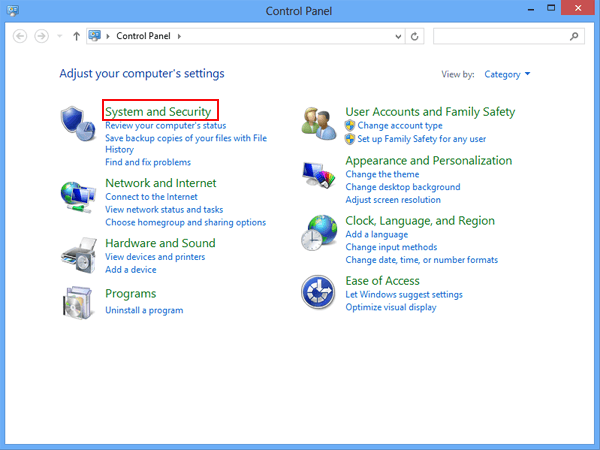 Step 3: Get in System.
Tap System on the right in the System and Security window.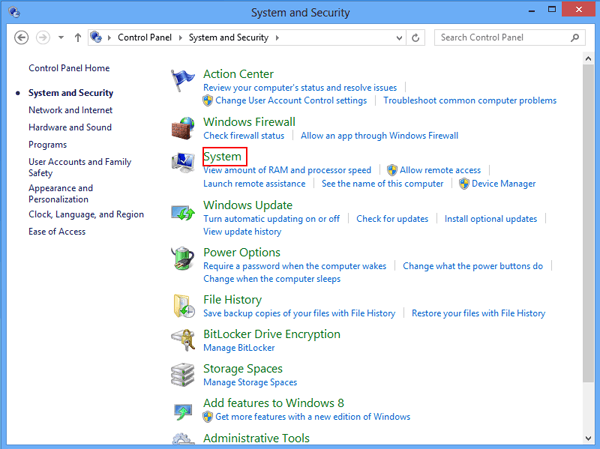 Step 4: Enter Advanced system settings.
In the left list of System window, select Advanced system settings.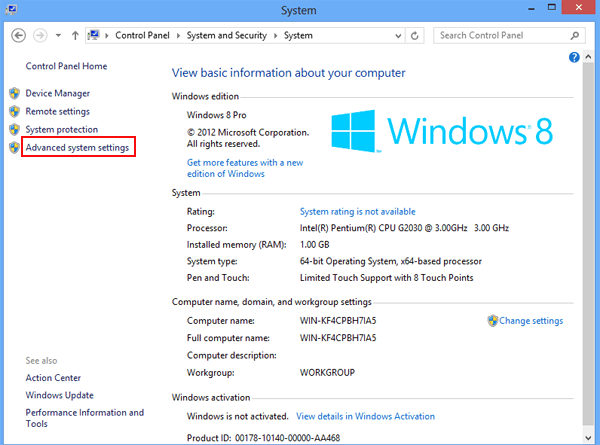 Step 5: Go to the Settings of Performance.
After entering System Properties, in Advanced, click Settings under Performance.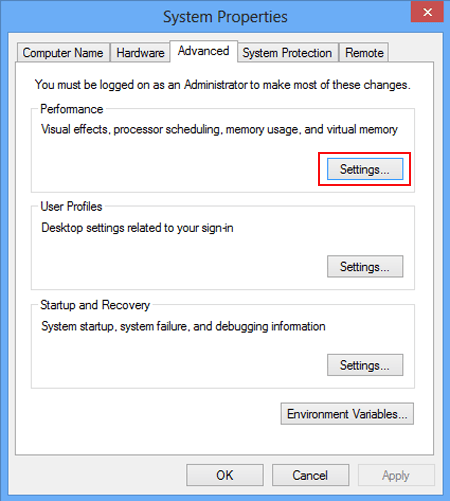 Step 6: Change virtual memory settings.
In the Performance Options window, choose Advanced on the top and tap Change button under Virtual memory.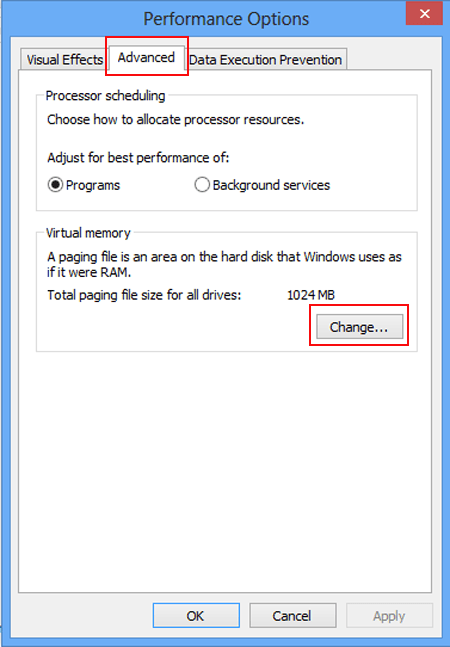 Step 7: Set virtual memory size.
Uncheck the box before Automatically manage paging file size for all drives, select Custom size, set the numerical values of initial size and maximum size, click Set to finish the setting and tap OK. In the meantime time, you can make reference to the screen shot below.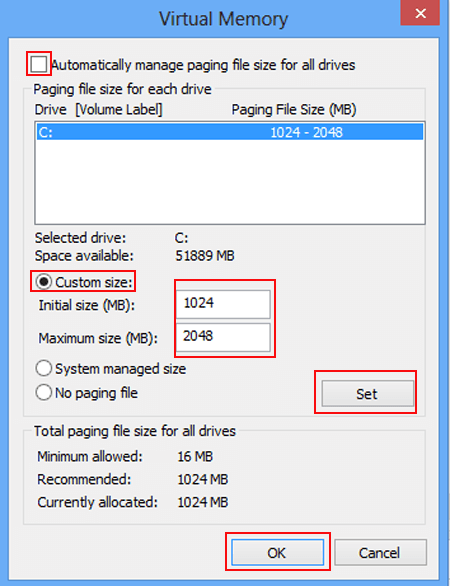 Tips: Both the initial size and the maximum size of virtual memory can be set as 1.5 to 2 times of computer physical memory. And if you are wondering where the information of computer memory is, you can find the answer in How to Check Computer Memory Windows 8.
Step 8: Tap OK in the following window to restart the computer before the setting takes effect.

Just practice these steps and see whether you can easily and smoothly set virtual memory on your Windows 8 computer.
Related Articles: