How to Delete Address Bar History in Windows 8/8.1 Computer
When you browse documents and other information in Computer (or My Computer) and glance over websites in browsers, the browsing record will be saved in the address bar which is located at the top and can be used to show and input file path and URL (see the following picture).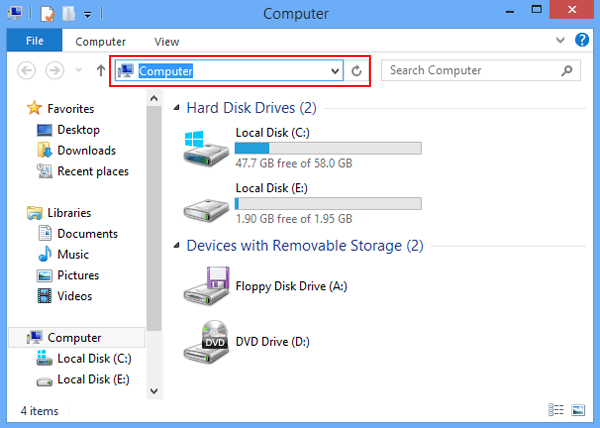 However, if the files and websites you scan are of great importance, the address bar history will reveal them. Consequently, you should learn how to delete address bar history without delay. For your convenience, this article will tell you how to do it immediately.
Video guide on how to delete address bar history in Windows 8:
Methods to delete address bar history in Windows 8:
Method 1: Delete address bar history in Computer.
Open Computer with the composite key of Windows key+E, click File on upper left corner, tap Delete history in the list and select Address bar history with a X mark before it on the right menu. Please look at the following screen shot.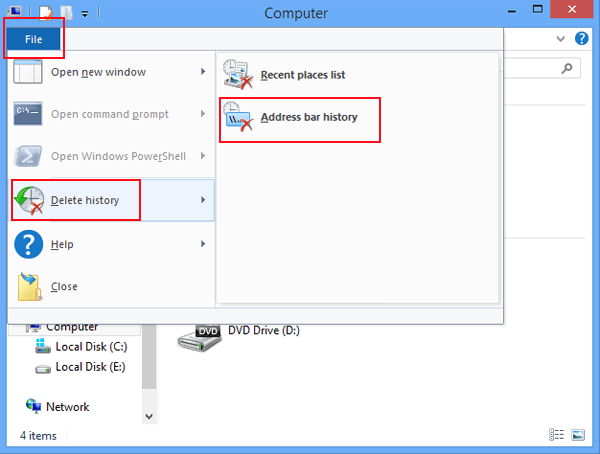 Method 2: Delete address bar history in Internet Explorer.
Step 1: Open the IE, choose Tools in the menu bar and click Internet options in the tool list.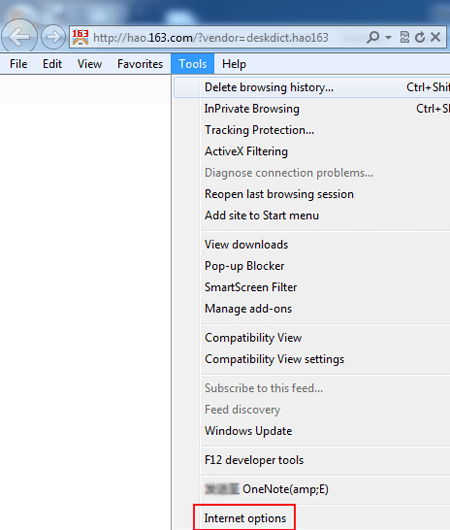 Step 2: In Internet Options window, select Content on the top and tap Settings in AutoComplete, as shown in the picture below.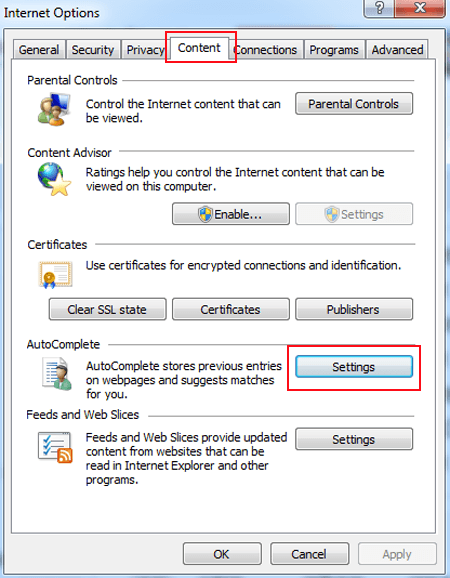 Step 3: In the AutoComplete Settings interface, check the box before Forms and choose Delete AutoComplete history button on the bottom right.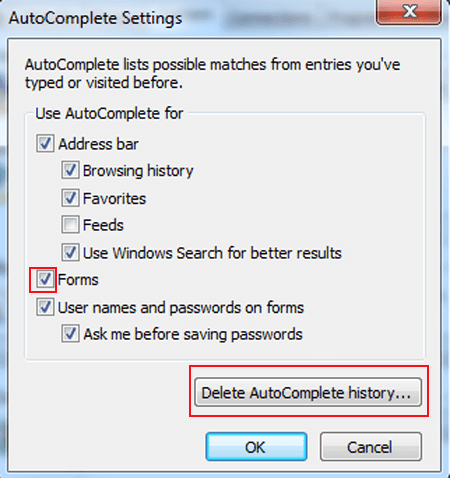 Step 4: Tap Delete in the Delete Browsing History window.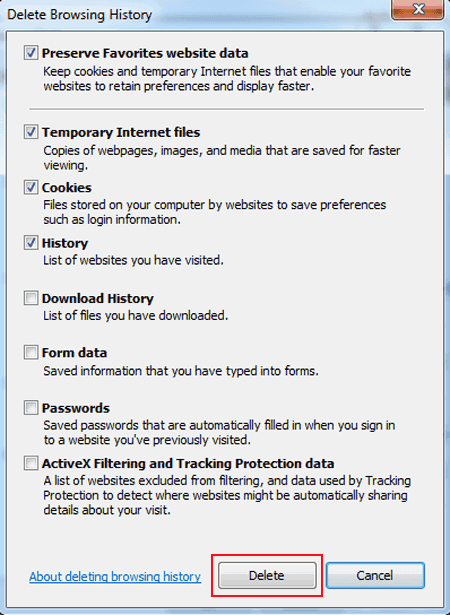 Tips: If you don't want to delete address bar history regularly with the above steps, you can make some alterations in the AutoComplete Settings to permanently disallow the generation of address bar history. For more information, please refer to the following settings.
In the Auto Complete Settings window, uncheck the boxes before Address bar, Forms and User names and passwords on forms. Then tap OK to complete the changes, as exhibited in the photo below.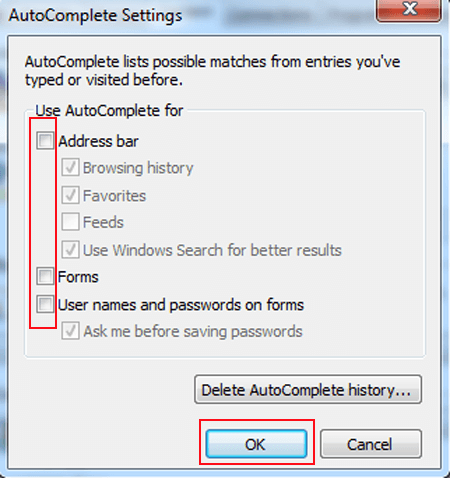 Since you have learned how to delete address bar history from the above, you can use these methods to delete it in your personal computer right now.
Related Articles: