Save File History on Windows 8/8.1 Computer
With the appearance of more and more computer viruses and hacking behaviors, the phenomena of data loss and data damage are no longer uncommon. How can you get your computer data back after they're lost or damaged? You'd better make preparations in advance. For instance, you can save file history on your computer beforehand. And this article will tell you how to save file history on Windows 8/8.1 computer in particular.
Steps to save file history on Windows 8 or Windows 8.1 computer:
Step 1: Open Control Panel.
Step 2: In System and Security, choose Save backup copies of your files with File History.
Step 3: Insert a USB flash drive to the computer, and then click Turn on button in the File History window.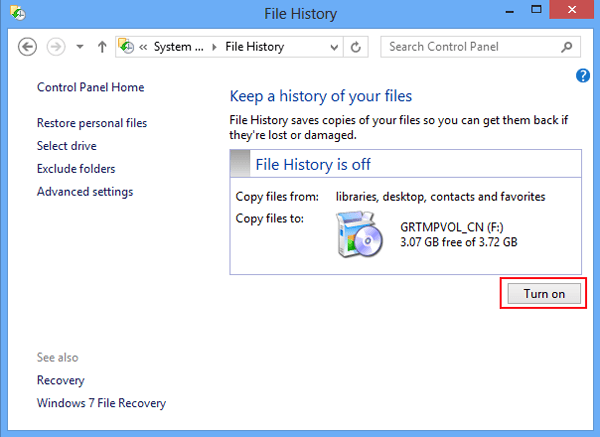 Note: If there are several removable USB drives on your computer, you can choose the USB drive you would like to save the files in. For more information, please refer to the following procedures.
1. Click Select drive on the left in the File History window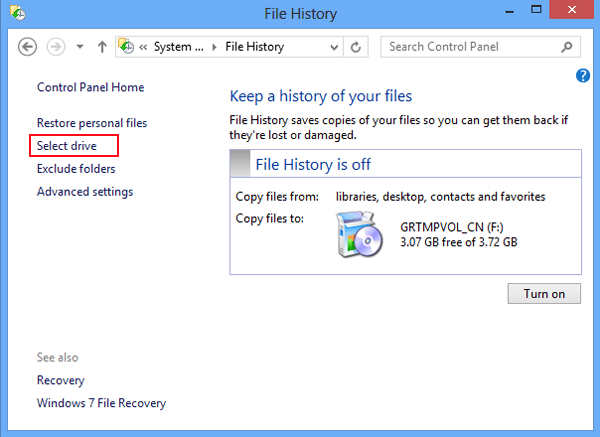 2. Choose the drive in the list and tap OK to continue.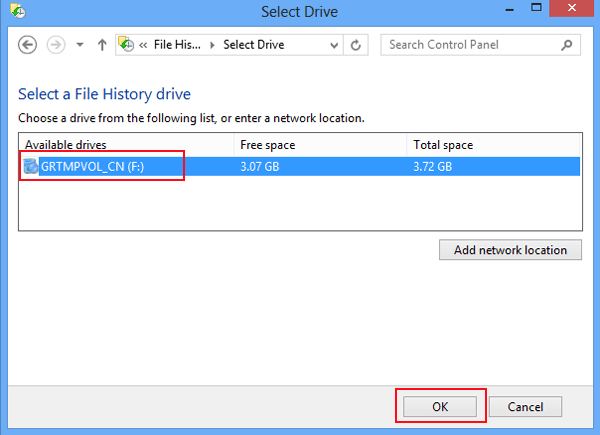 After the files from Libraries, Desktop, Favorites and other places are copied to the USB drive, you can find a folder named FileHistory in it. Please have a look at the picture below.
Therefore, after saving the File History, you can get the files back even if they're lost or damaged.
Related Articles: