Different ways to Access Boot Options Menu in Windows 8 and Upper Version of Windows
Sometimes, we usually need to repair some computer issues, we are engaged to find some ways to solve the embarrassing issues such as the blue screen and flickering. Fortunately, Window 8 and its upper version of Windows have offered a built-in feature called boot options menu, and you can choose the different types of repairing ways and the corresponding tools. Here we illustrate the ways to access the boot options menu in Windows 8 and it upper versions.
Way 1: Access Boot Options Menu by Pressing Shift key and Restart Option
Step 1: When you can access to the operating system, just navigate to the Start menu in the desktop and find the power option, just hold Shift key while pressing the Restart option.
Step 2: Then a blue option screen would pop up, and you can choose the Troubleshoot item.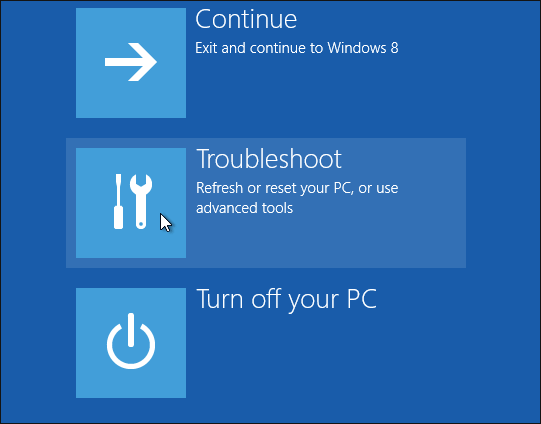 Step 3: In the coming window, just click Advanced options.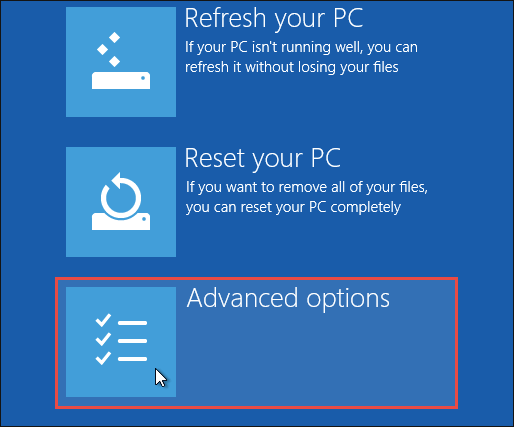 Note: If you just want to refresh your PC, just click the Refresh your PC option. And if you want to completely remove all data, just click Reset your PC.
Step 4: Just click on Startup settings.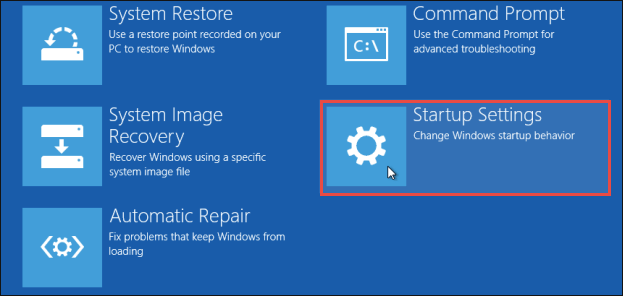 Step 5: In the coming window, just click Restart and wait for the Startup Setting menu screen. And use the key F1-F9 to choose the corresponding option in the Startup Settings menu.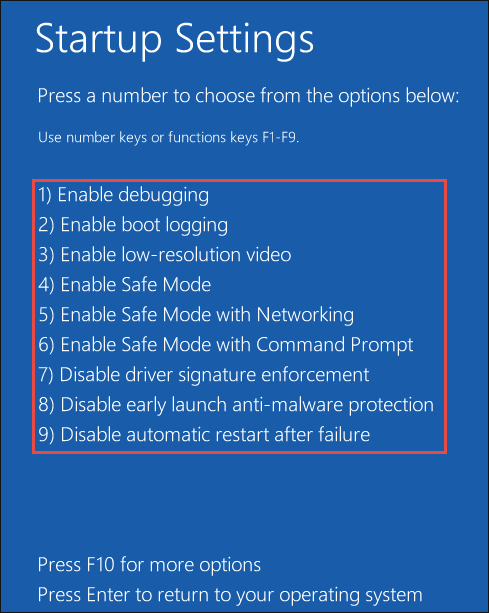 Way 2: Access Windows Boot Options Menu in Windows via PC settings
Windows 8 has a little different process in this operation process.
For Windows 8, just press Windows+ i key combination, and in the coming Start menu in Windows 8, just click the Change PC Settings. Then click the General option in the left panel of the coming window, find the Advanced startup section in the corresponding right panel, click Restart now.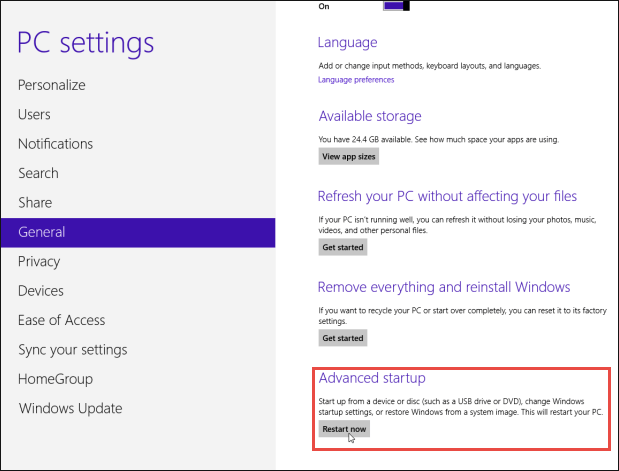 For the upper version of Windows, we should just navigate to Settings>Update and Security, and click the Recovery item. And in the right part of the window, just click Restart now to boot to the boot options menu.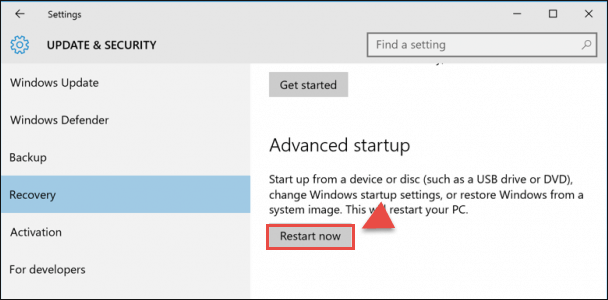 Related Articles: