How to Disable/Remove Context Menu in Windows 8/8.1
"Hi, there. Is it possible to remove context menu in Windows 8 computer? That is, the context menu won't show up when anyone else right-clicks any icon on the desktop or in the File Explorer. If you have any good idea, please share it with me. Thanks."
To disable/remove context menu (as shown in the following picture), you can enable the related setting in Local Group Policy Editor, which is further illustrated by the steps below.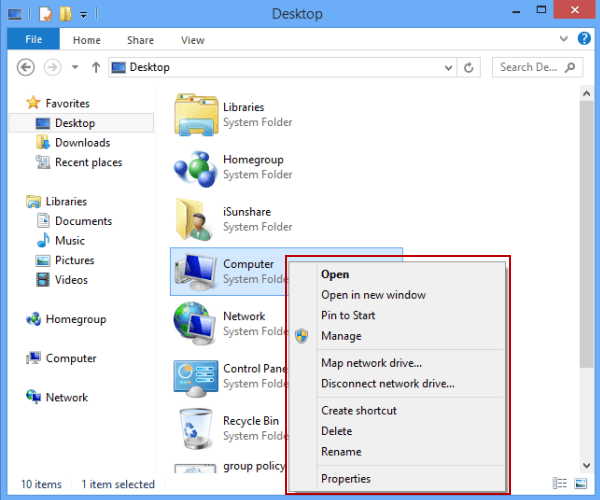 Steps to disable/remove context menu on Windows 8/8.1:
Step 1: Open Run dialog with Windows+R hotkeys, enter gpedit.msc in the blank box and tap OK to open Local Group Policy Editor.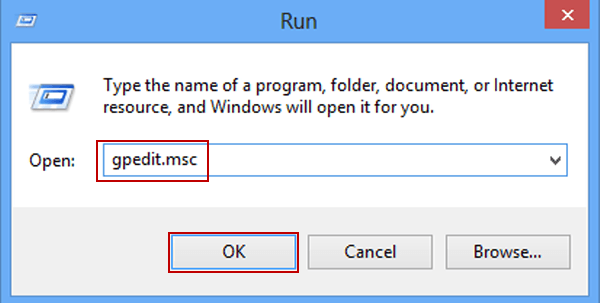 Step 2: Locate and open the setting called "Remove File Explorer's default context menu".
BTW, you can find it in User Configuration/Administrative Templates/Windows Components/File Explorer.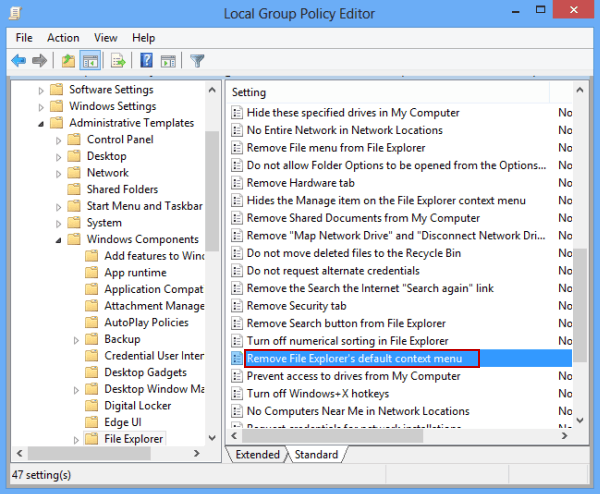 Step 3: In the setting's window, choose Enabled and click OK to have the setting enabled.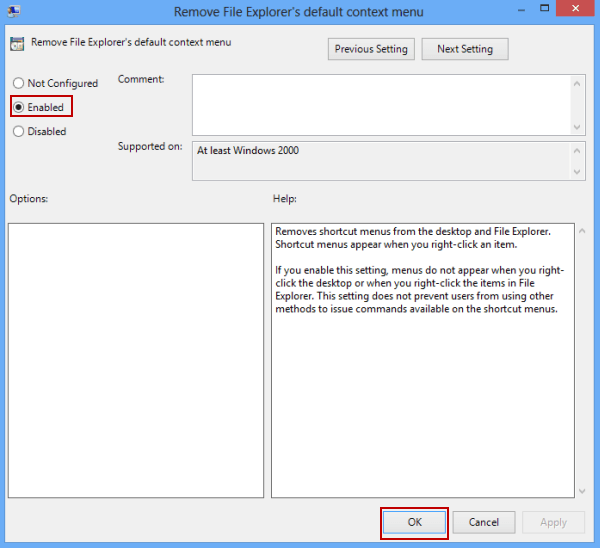 Then, you'll find that the context menus do not turn up when you right-tap any icon on the desktop or any item in File Explorer.
Related Articles: