Windows 8 Boot to Desktop | How to Make It
Many users think that the Metro Interface (or Start screen) of Windows 8 is lovely and orderly, while others may hold the thought that it is not helpful and would like to go straight to the traditional desktop on their computers. Which side are you on? If you are for the latter, you are capable of making Windows 8 boot to desktop through creating a new task in Task Scheduler. And this text will show you how to do it according to the steps below.

Steps to make Windows 8 boot to desktop:
Step 1: Press the composite key of Windows key+W to go to Settings in Search bar, and enter schedule tasks in the empty search box, as it is exhibited in the following screenshot.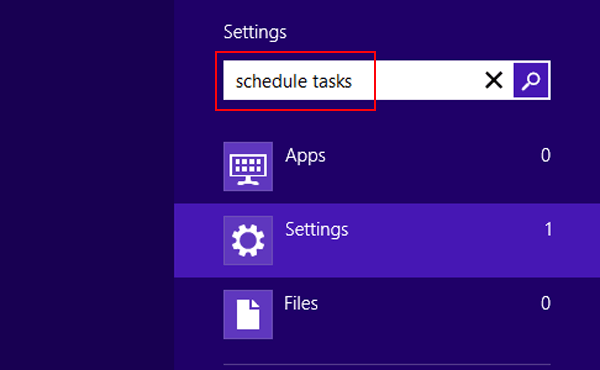 Step 2: In the left search results, click Schedule tasks to open Task Scheduler.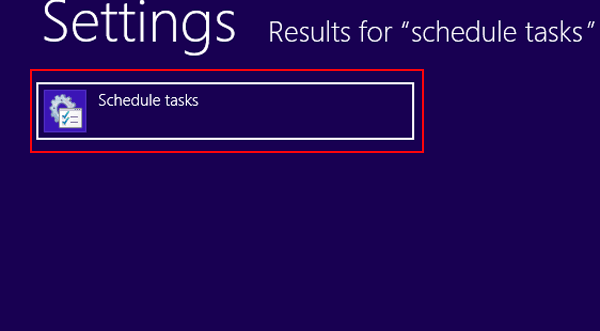 Step 3: As the Task Scheduler window turns up, click Create Task on the right.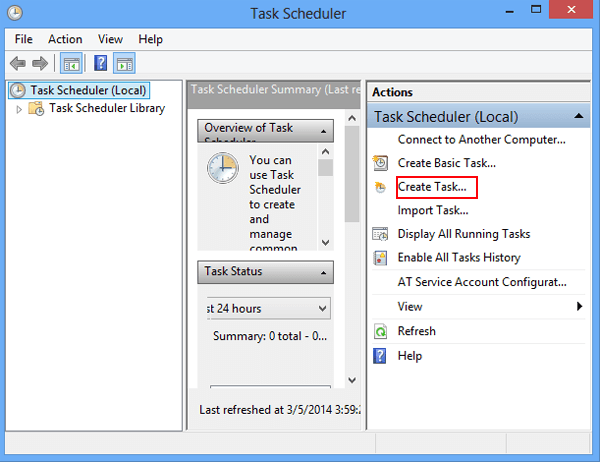 Tips: There is another way to create a new task, which is illustrated below.
In Task Scheduler, choose Task Scheduler Library on the left list, right click any blank space in the middle and select Create New Task in the context menu. Please refer to the following picture.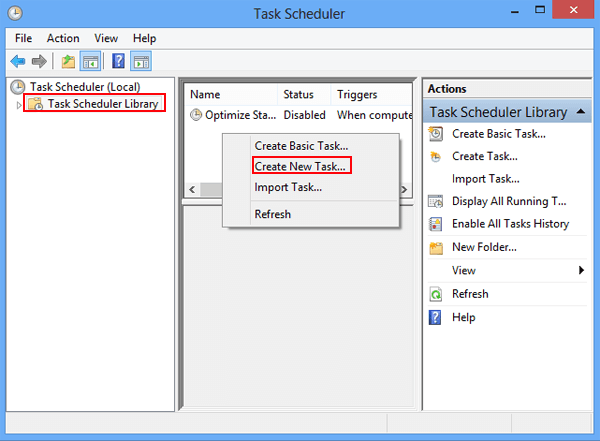 Step 4: When the Create Task window appears, in General, enter display desktop or show desktop in the empty box beside Name.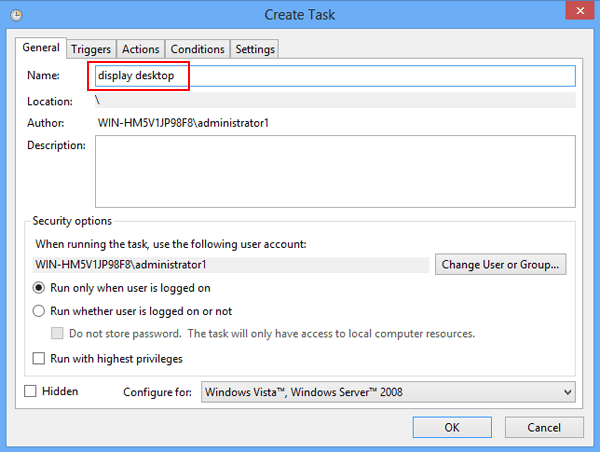 Step 5: Select Triggers on the top left, and then tap New button on the bottom left.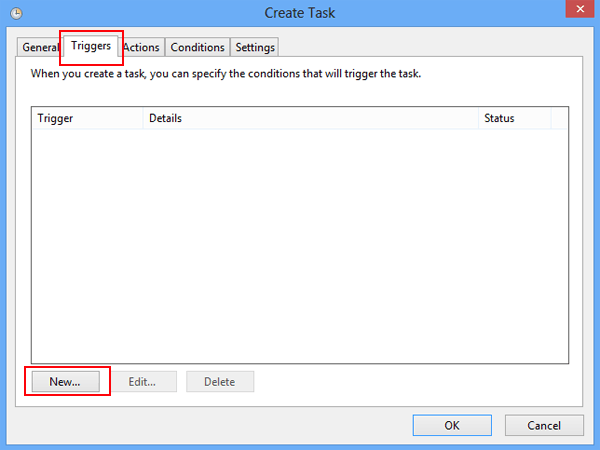 Step 6: In the New Trigger interface, click the down arrow or On a schedule option, select At log on in the drop-down list and tap OK to move on.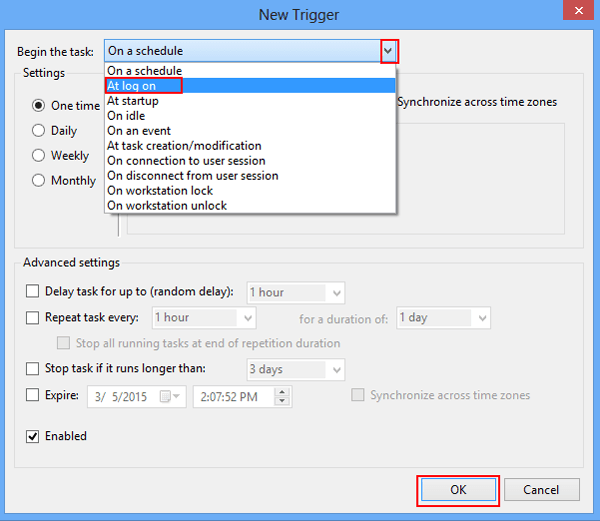 Step 7: In the Create Task window, choose Actions on the top, and click New to make a new action.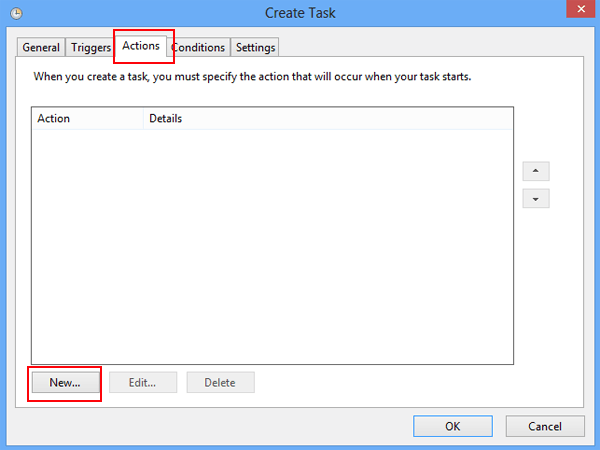 Step 8: As the New Action window shows up, type the following program information in the empty box under Program/ script, and click OK.
C:\Windows\Explorer.exe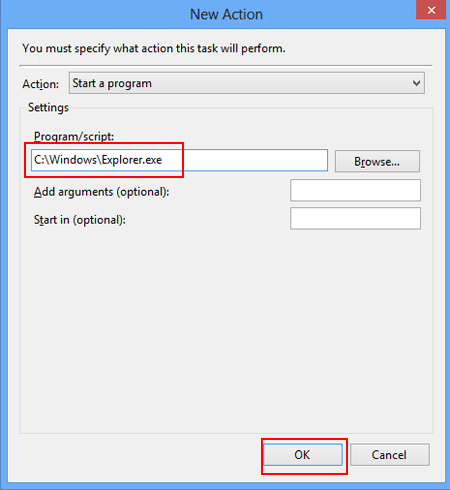 Step 9: Close the Task Scheduler window by taping the close button or pressing the composite key of Alt+F4.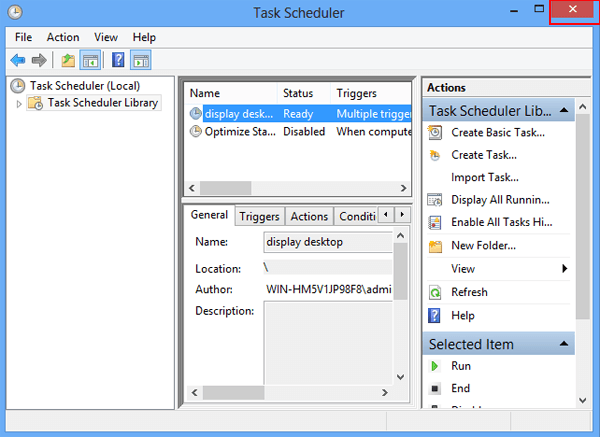 After completing the above steps, the setting to boot Windows 8 to desktop is ready. And you will find that you can go straight to desktop when restarting or booting your PC next time.

Related Articles: