Windows 8 Lock Screen Apps | How to Add and Remove
If you lock your computer, or the computer automatically locks itself after you leave for a period of time, the time and date are shown on the lock screen by default. Sometimes you may wonder whether you can customize the lock screen apps or not, such as adding or removing apps on the lock screen. In order to remove your doubt, this post will comprehensively introduce how to add and remove Windows 8 lock screen apps.

Steps to add and remove Windows 8 lock screen apps:
Step 1: Find Change PC settings through Search.
Press Windows+F hotkeys to open Search panel, type pc settings (not case-sensitive) in the blank box, choose Settings and then click Change PC settings in the results.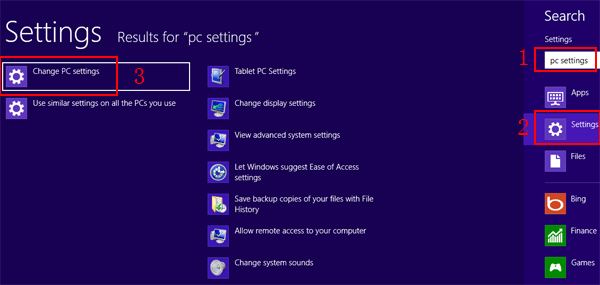 Step 2: Open PC settings.
Tap Change PC settings on the Settings panel to open it.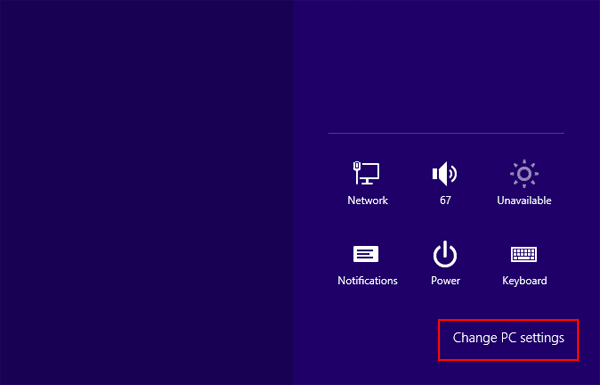 Step 3: Enter Lock screen settings.
In Personalize, choose Lock screen on the top left.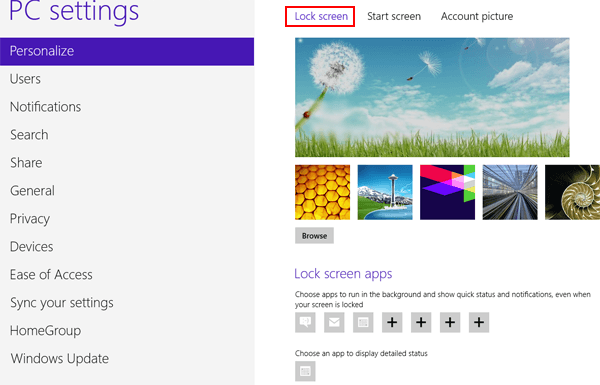 Step 4: Add or remove apps.

1. Add apps to the lock screen
Under the header of "Lock screen apps", click a plus sign in the list and choose an app from Calendar, Mail, Messaging and Weather in the pop-up list to add it to the lock screen.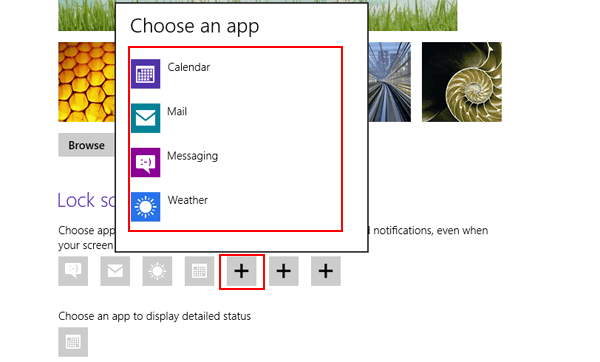 2. Remove apps from lock screen.
Way 1: Click an app in the same list with plus signs, and then tap Don't show quick status here in the small window.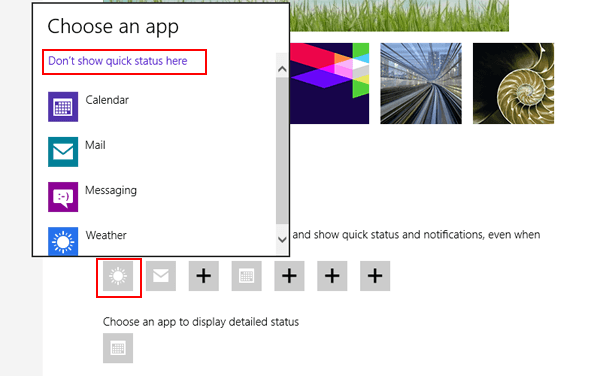 Way 2: Under the option that reads, "Choose an app to display detailed status", click the app and select Don't show detailed status on the lock screen in the pop-up window.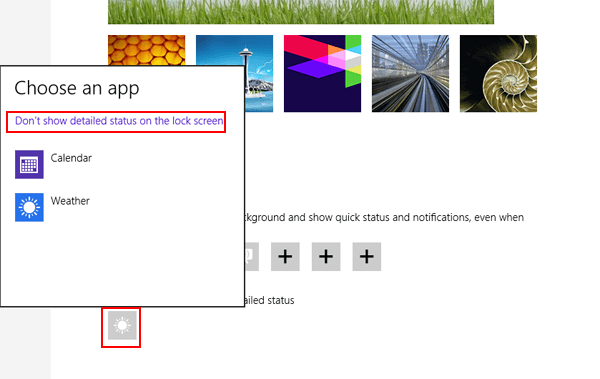 Related Articles: