Do not Display Password Reveal Button on Login Screen
Have you discovered that a small button shaped like an eye will show up when you type a password to access your Windows 8 PC? For your information, it is called password reveal button (see picture below) which enables you to confirm your code after entering it in the password entry box on the login screen. Suppose you don't want it to show up for the sake of security, you can hide it using the method illustrated by the following steps.
Video guide on how to hide password reveal button on login screen in Windows 8:
Steps to hide password reveal button on Windows 8/8.1 login screen:
Step 1: Access the Local Group Policy Editor.
Open Control Panel, type group policy in the top-right search box and click Edit group policy in the result to access it.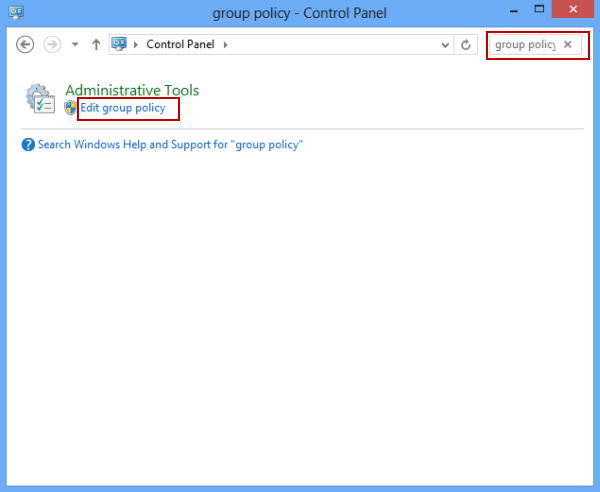 Step 2: Find and enter the setting called "Do not display the password reveal button".
More specifically speaking, locate it in Computer Configuration/Administrative Templates/Windows Components/Credential User Interface and double-tap it to go on.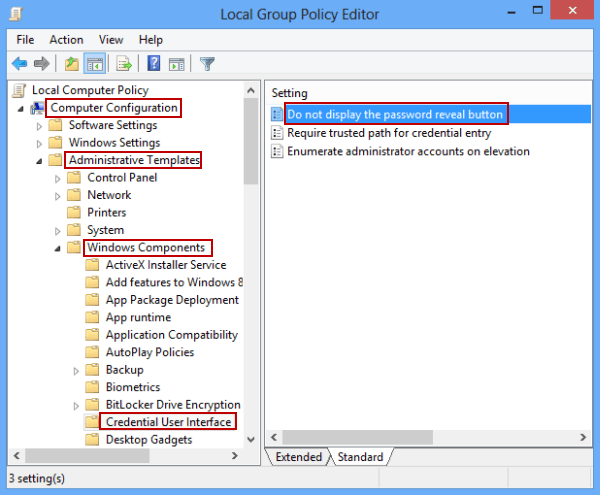 Step 3: In the following window, enable the setting by selecting Enabled and tapping OK.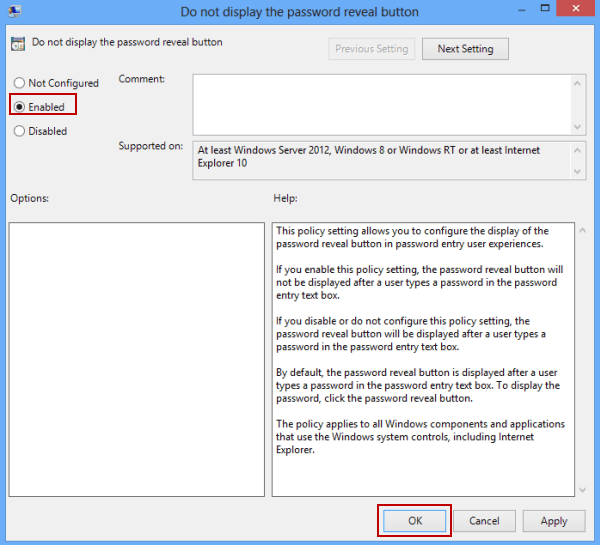 Later, when you enter a password to log in your computer, you'll see that the password reveal button is not displayed, as shown in the screen shot below.
Related Articles: