No Sound on Computer | How to Change Sound Scheme
If you find that there is no sound on your computer although the sound driver has been successfully installed in the computer, maybe you can go to change the sound scheme in the control panel to work out the problem. With the purpose of helping you have a better understanding to the method, this post will describe how to change sound scheme on Windows 8/8.1 computer in the rest paragraphs.
Video guide on how to change sound scheme in Windows 8:
Steps to change sound scheme in Windows 8/8.1 computer:
Step 1: Enter Control Panel.
Press Windows key and X key simultaneously to open the Quick Access Menu and click Control Panel in it.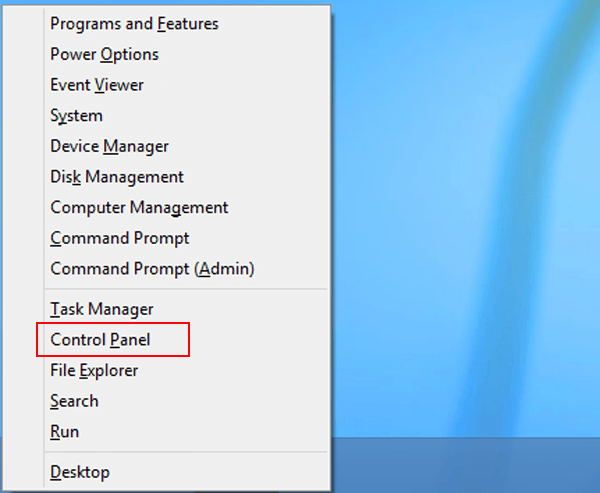 Step 2: Find Sound and open it.
Two methods to complete this step are as below.
Way 1: Locate Sound through viewing the items in Control Panel by small icons.
1. In Control Panel window, tap Category on the top right and choose Small icons in the list to display all items by small icons, as the following picture shows.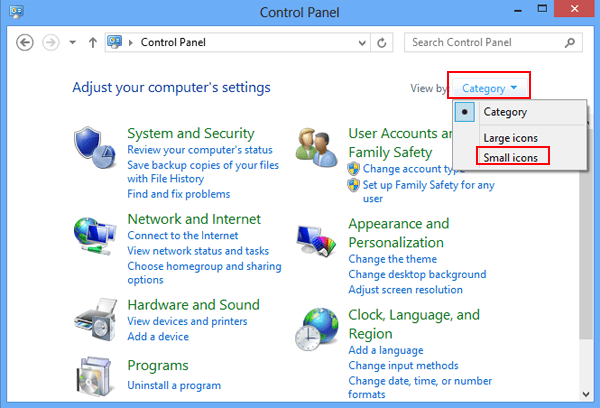 2. Roll down the scroll bar to find Sound and tap it.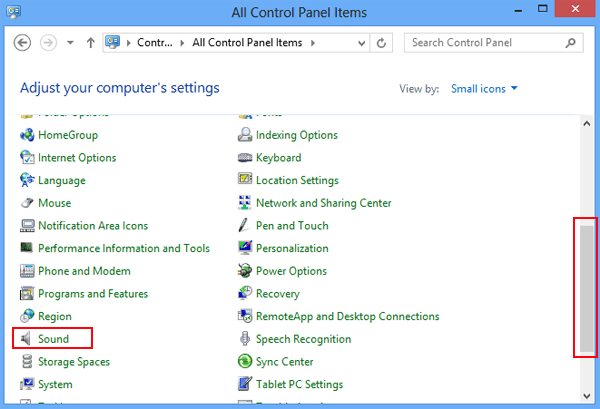 Way 2: Find Sound with the assistance of the search box in Control Panel.
More specifically speaking, you can input sound in the empty search box which is on the upper right, and then select Sound in the search results.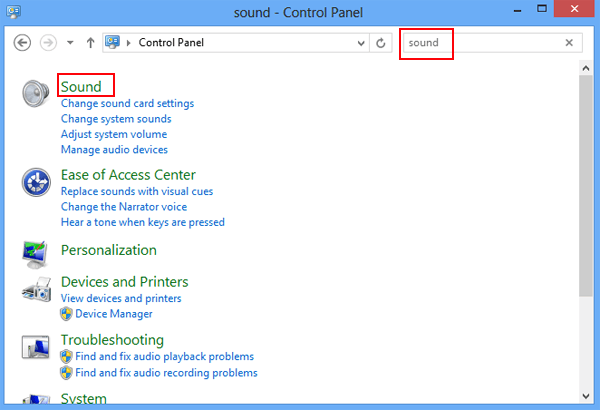 Step 3: Make modifications to the system sound scheme.
As the Sound window appears, choose Sounds option on the top, click the button (here referred to No Sounds) under Sound Scheme, and select Windows Default in the pull-down list. At last, tap OK to confirm the changes.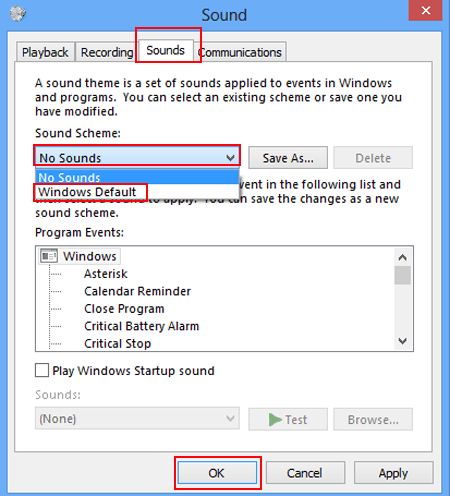 Tips: In Sounds setting, you can also modify the sound scheme to an individual program. In more detail, choose a program from the Program Events, and then tap the button under Sounds or click Browse to choose the sound type from the pop-up list. After that, tap OK to save the changes and exit.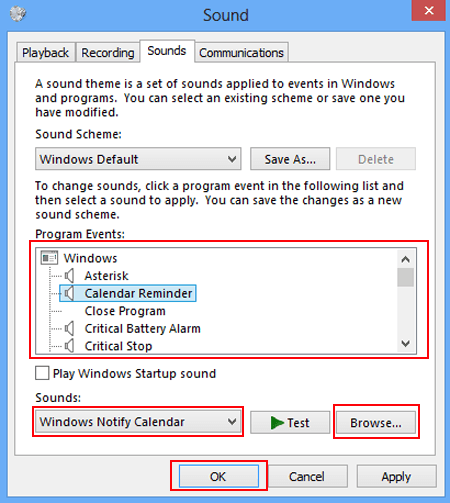 In short, just follow the above 3 steps to change the sound scheme on your computer and check whether the sound works normally again.
Note: If you want to stop other people from changing sound in your PC, you can refer to Prevent Changing Sound in Windows 8/8.1 Computer.
Related Articles: