How to Prevent Changing Start Menu Background on Windows 8
It is a pleasant experience to change the Start screen to a background you prefer, but it sometimes makes you feel bad when other people frequently and optionally change it in your PC. In fact, there is no need to be mad at them, because you can prevent them from changing the Start menu background. As for how to make it, this article will illustrate the method step by step.
Video guide on how to prevent changing Start menu background on Windows 8:
Steps to prevent changing Start menu background on Windows 8/8.1:
Step 1: Open the Local Group Policy Editor.
Step 2: Find and open the Personalization folder in the Computer Configuration.
FYI, the path to find it is as follows.
Computer Configuration/Administrative Templates/Control Panel/Personalization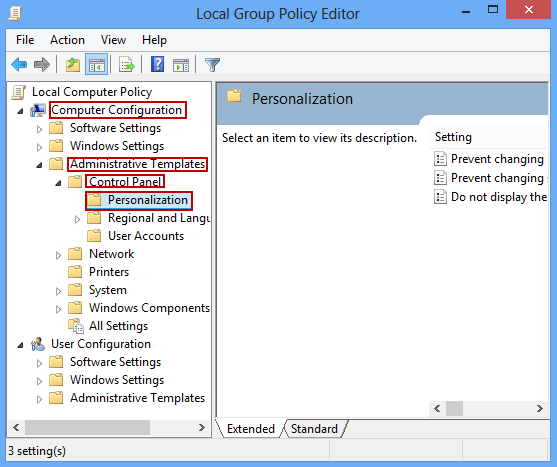 Step 3: Locate and double-click Prevent changing start menu background to enter the setting.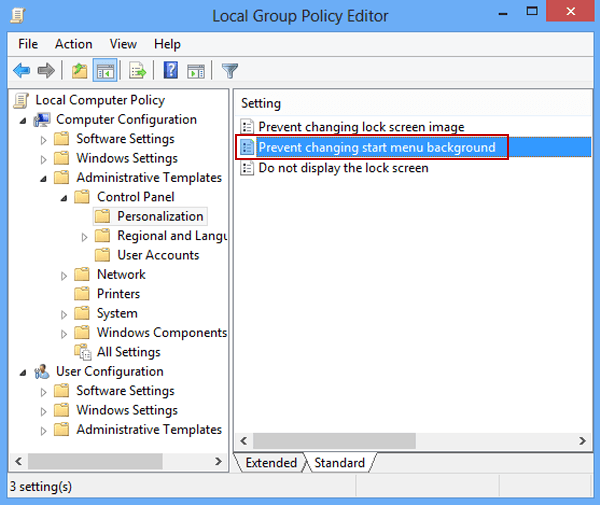 Step 4: In the next window, select Enabled and tap OK to enable this setting.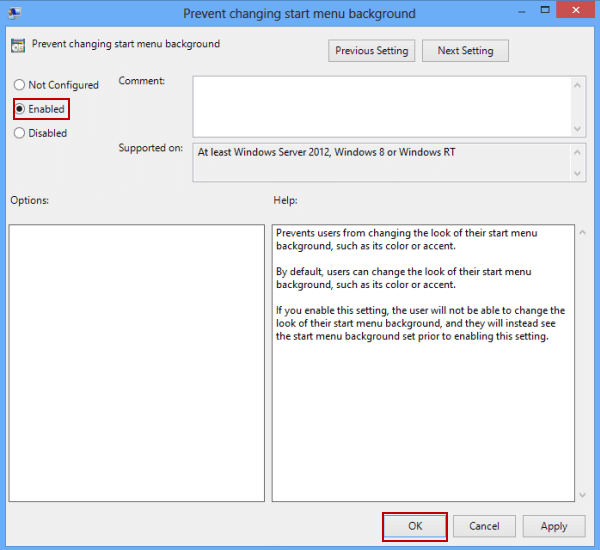 After these four steps, you have successfully prevented changing Start menu background in your computer. Later on, anyone who goes to PC settings to change Start screen will be informed that some settings on this page have been disabled by group policy.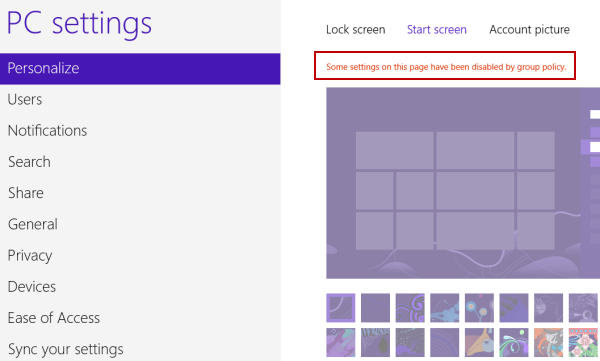 Related Articles: