How to Change Windows 8 Start Screen
Many customers may hold the point of view that the Windows 8 Start screen is, in some way, boring and inanimate. If you agree with them, you can learn about how to change it. BTW, so far, you are unable to change it to any picture or background you like without a third-party app. And this article will primarily show you how to change Windows 8 Start screen to any system-provided color and background.
Video guide on how to change Windows 8 Start screen:
Steps to change Windows 8 Start screen:
Step 1: Access PC settings through desktop.
Sub-step 1: After logging in the computer, press Windows+D hotkeys to enter Desktop, use Windows+C hotkeys to open Charms Menu and choose Settings in it.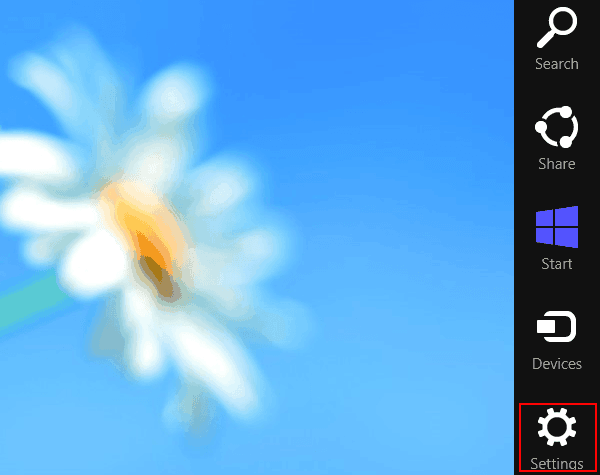 Sub-step 2: On the Settings panel, select Change PC settings.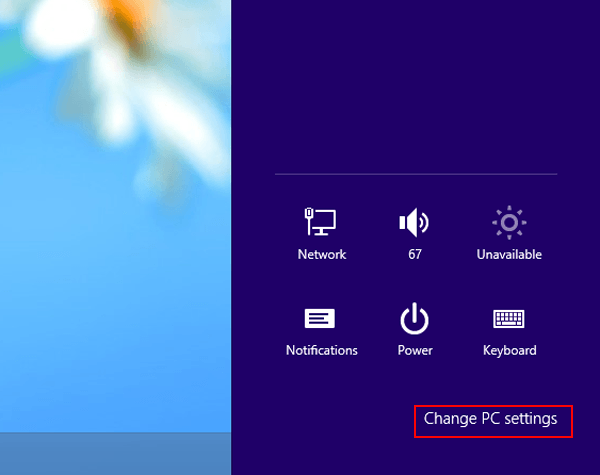 Step 2: Change Start screen picture and color in PC settings.
In Personalize of PC settings, choose Start screen on the top line of the right, select a picture from the system-offered picture list and a color from the system-provided color scale.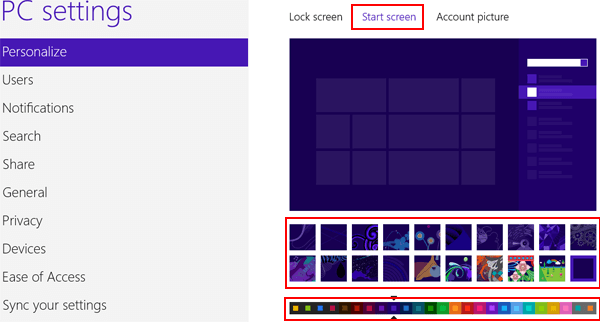 Shortly after modifying the settings, the color and background of the Start screen are changed accordingly.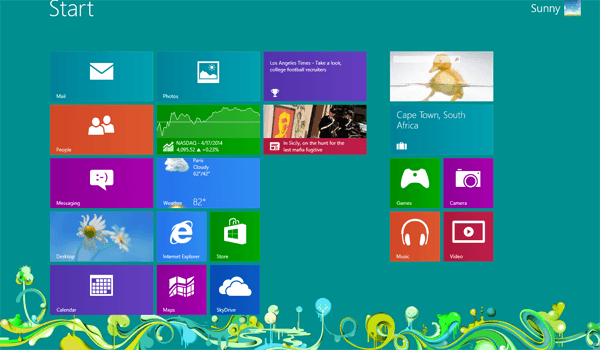 Related Articles: