How to Restore Network Icon on Windows 8/8.1
When restoring the Network icon, many users, according to their inertial thinking, will change it to the original one. However, what can you do if the default icon is forgotten? Just keep on reading the article and you'll find the answer.
Video guide on how to restore Network icon on Windows 8:
2 steps to restore Network icon on Windows 8/8.1:
Step 1: Find and open Desktop Icon Settings.
More specifically speaking, open the Search panel by Windows+F hotkeys, choose Settings and enter desktop icon in the empty box. Then, click Show or hide common icons on the desktop in the results page.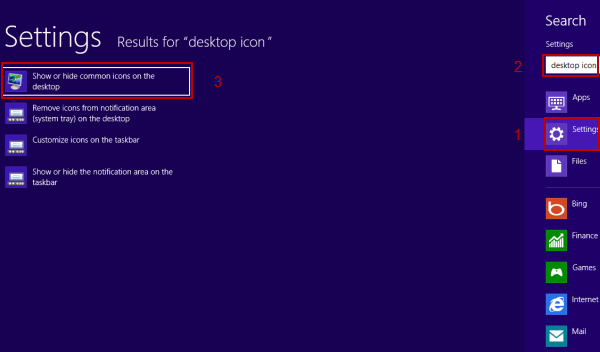 Step 2: Restore the Network icon.
Tap the current Network icon, select Restore Default and choose OK.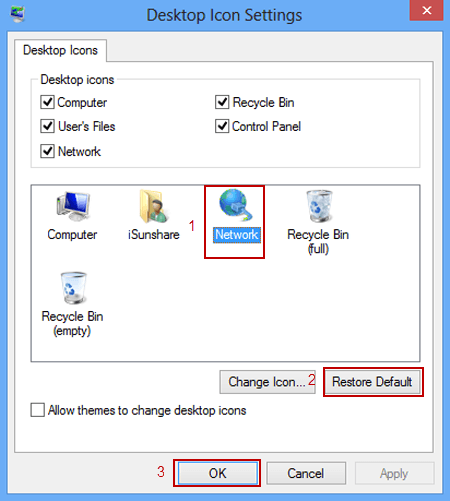 In conclusion, with these two steps, you are able to restore the Network icon on your Windows 8/8.1 PC no matter it is remembered or forgotten.
Related Articles: