3 Ways to Remove Network Icon from Windows 8/8.1 Desktop
Three methods to remove the Network icon from the desktop of Windows 8/8.1 computer are minutely illustrated in the article.
Video guide on how to remove Network icon from Windows 8 desktop:
3 ways to remove Network icon from Windows 8/8.1 desktop:
Way 1: Directly delete the icon.
Right-click the Network icon on the desktop and choose Delete in the context menu.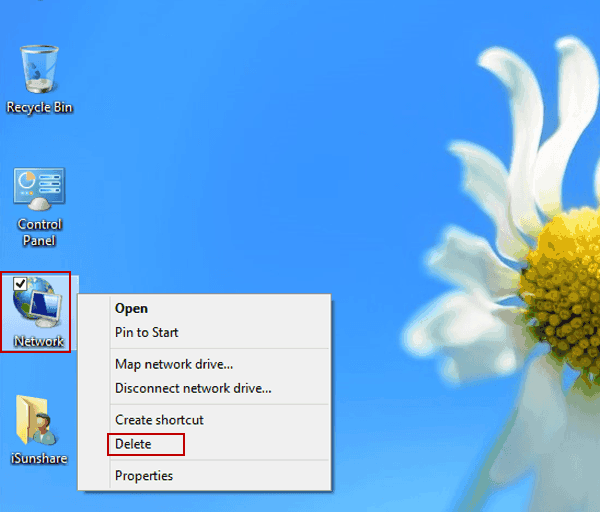 Way 2: Hide the icon from the desktop.
For more info, please refer to How to Show and Hide Desktop Icons on Windows 8/8.1.
Way 3: Remove it by enabling the related setting in the Local Group Policy Editor.
Step 1: Open the editor.
Use any method introduced in 4 Ways to Open Local Group Policy Editor on Windows 8/8.1 to open it.
Step 2: Find and open "Hide Network Locations icon on desktop" setting.
FYR, you can locate it according to User Configuration/Administrative Templates/Desktop.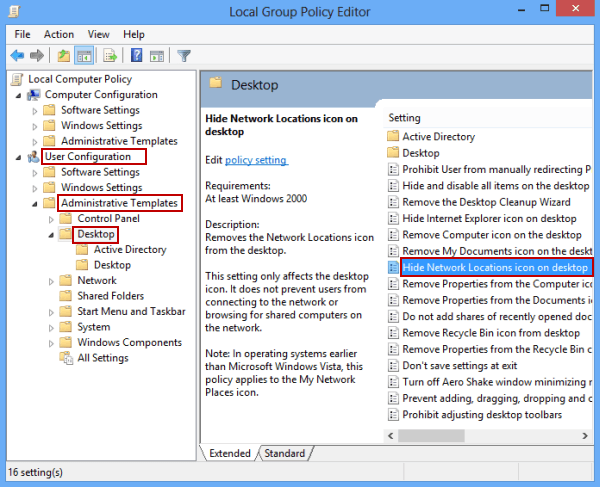 Step 3: Choose Enabled and tap OK to enable the setting.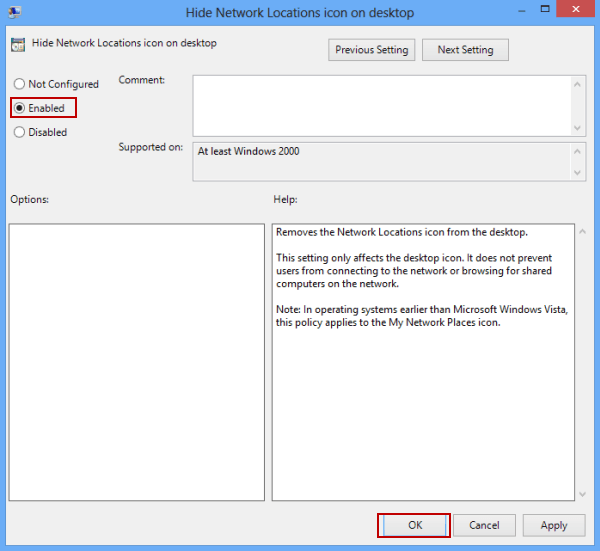 Step 4: Close the editor.
Step 5: Restart the computer to make the change to the setting effective.
In one word, the more methods you've learned to solve the same problem, the more open-minded you'll be.
Related Articles: